---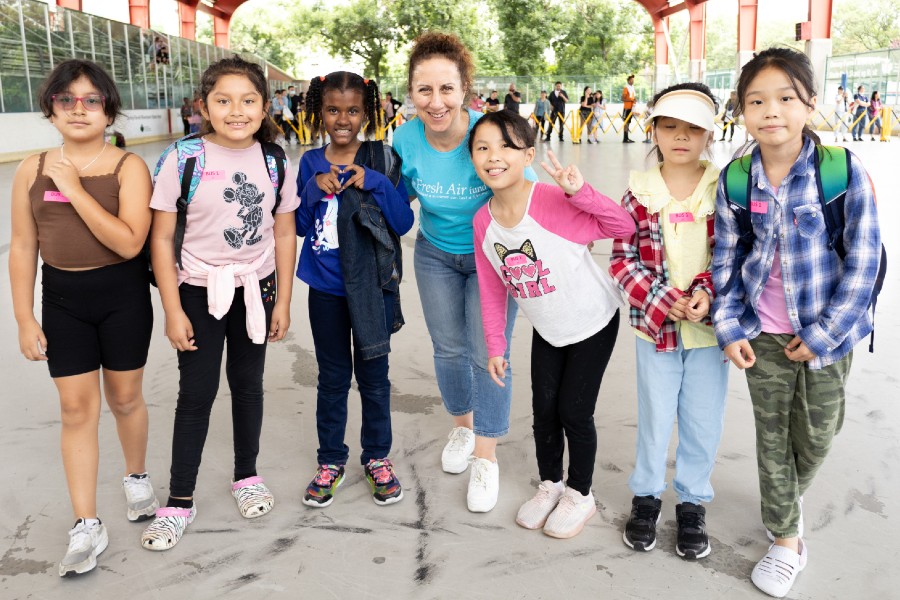 Nearly 300 Fresh Air children embarked on a remarkable journey on June 28, 2023, as they boarded buses at Denny Farrell Riverbank State Park in NYC.
Their destination? The enchanting Fresh Air sleepaway camps are nestled in the picturesque Mid-Hudson Valley.
From Harlem to Hollis, children ranging from 8 to 15 years old bid farewell to their parents and siblings, brimming with excitement for the forthcoming adventure that awaited them amidst nature's embrace.
Since its inception in 1877, The Fresh Air Fund, a non-profit organization dedicated to youth development, has granted countless life-changing summer experiences to over 1.8 million children from underprivileged communities in New York City. In addition to the transformative outdoor programs, these young individuals also engage in year-round activities that foster leadership skills, career exploration, and educational growth.
For more details about The Fresh Air Fund and its incredible initiatives, please visit www.FreshAir.org.
Lisa Gitelson, CEO, The Fresh Air Fund, (center) with Fresh Air Children Leaving for Camp Adventures (Left to right) Fresh Air Children Mia; Katalina; Aniyah; Lisa Gitelson, CEO, The Fresh Air Fund; Emily; Nicole; Angelina. By Katie Borrazzo.
---