---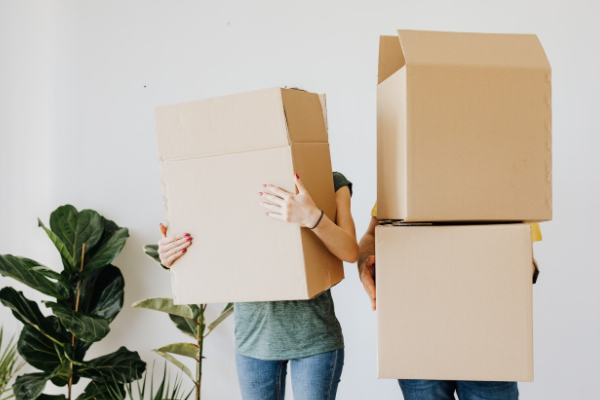 Renting is something that many do in their lives until they end up getting on the property ladder themselves.
In order to have the best-renting experience possible, there are certain things worth looking out for to ensure you're getting a positive one. Here are five tips to make the most out of renting.
Consider What's Important
When picking a place to rent, it's essential to think about what's important to you and what isn't. For example, you may need an allocated parking spot for your car. There are lots of needs and wants, but the needs should always come first. Just like any property search, there are going to be properties that are outside of your budget and those that aren't got to satisfy every want and need that you have. What's important is that you're finding the best option for you in terms of location, price and liveability. You need to be happy in the space you're in because you're likely paying a lot of money for something that's not really benefiting you financially. There's no point in renting something that's extortionate in cost just for the luxury of living somewhere very nice.
Pay Attention To The Area
The area where you're renting is very critical to your decisions when picking somewhere to rent. It's not just about the property but the surrounding areas and what it has to offer to you as renters. You might need a local school for children or perhaps nearby shops to do your weekly shop. There are always going to be areas in and around cities and towns that aren't as nice as others, and it's all about finding the places that you feel are your type of area. You're not going to experience this unless you're going to the areas physically and exploring them both in daylight and at nighttime. It can good to do this because you get a great viewpoint of where you hopefully want to live in all aspects.
Set A Limit To How Much You Want To Pay
There should be a limit of how much you want to pay when it comes to renting. You don't want to overstretch yourself by spending too much money and having nothing left over to spend on yourself. The less you can pay when it comes to renting, the better. After all, it's dead money because none of it is going towards the investment of your own home.
By having a budget, it'll give you the best scope of properties available with those agents and to also ensure you're not overbudgeting yourself and seeing properties you cannot afford. You also want to think about the additional payments you'll be making in terms of bills, etc. It means you can afford that hdb for sale sooner rather than later.
Rent With Friends
If you're someone who is single or perhaps has a partner that wants to rent with you, it's good to rent with friends and partners where possible. The more you have in a property, the cheaper it makes it, and for some landlords, they may be flexible with the number of tenants they have living under one roof. You may have a spare room that the landlord may not have considered to be big enough for another person, but if there's someone you know who doesn't mind having it, then it's worth taking advantage of a cheaper rental agreement. Consider any friends that may be looking to rent and enquire with them to see if they're up for taking up a rental contract with you.
Choose Reputable Estate Agents
There are a lot of estate agents out there to choose from but not every estate agent is going to be as useful as the next. It's important that you're looking at all those companies, both corporate and independent. Doing your research is going to help you avoid getting stung too! Look at the estate agents previous customer reviews as these will highlight any problem areas. You should also approach the estate agents personally first before you start exploring any properties just so you're aware of whether they're a right fit for you or not. Trust your gut because some of them are going to be a good fit, and others aren't.
Getting the most out of renting is important, so make use of all these tips to ensure you're having the best experience possible. Whether that's choosing the right agent or finding friends to help out, it's all useful.
---