---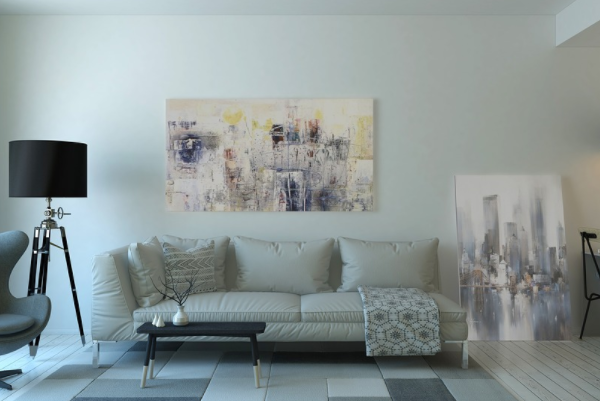 There is something about a neat, beautiful room that makes us just want to stay and never leave. A lot of choices, and indeed some effort, go into creating an inviting home.
But, there are effective tips and tricks that promise to get the most out of each and every room of your house.
A little texture here, a little color there, and a bit of personality will make all the difference in the world in your house. Here are nine of the most favorite ideas used to transform a space without much of a hassle.
Focus on Color
Many of us feel "safe" with white-washed rooms and neutral colors. But, there is something about bold colors that make your room look feel like it's right out of a magazine. Be bolder with the colors. Make the bedrooms brighter in simple yet tasteful interior design. A purple, yellow, or even a blue interior will take the design to the next level. From the living room to the bathroom, color is an easy yet effective addition to making every room feel fresher and newer.
Use Mirrors
We all want our homes to look bigger. You don't have to ring a contractor for this. Decorating your house with mirrors makes every room feel more open, lighter, and bigger. And, it is super easy. In the living room especially, the results are amazing. Place a large mirror either diagonally from the window or directly so as to reflect light and allow the room to look more open. If you are low in windows, mirrors will make your room look more lit.
Have a Touch of Greenery
Any professional interior designer will tell you that florals or a touch of greenery are perhaps the easiest way to beautify your house. The adorable bar cart or vases of eucalyptus are a touch of class. Also, fill the empty crannies in your home with seasonal bouquets or some pocket-friendly greenery to give a designer's touch to every room.
Add Some Texture
From thrown pillows to cozy blankets, textiles do play an important role in adding visual interest to a room. Plus, who doesn't love the feeling of a super-soft rug? When decorating your bedrooms with accessories, make sure to visit a trusted bedding shop for design-forward textiles. Perfectly curated furniture complimented by some inspired textiles really takes the design to the next level.
Add Accessories to Rooms
One of the easiest ways to add a touch of beauty to your rooms is to experiment with design-forward accessories. Knick Knacks like a stool next to the tub and a touch of greenery by the sink will make it feel newer. Plus, consider filling the idle spaces by adding objects that are inviting and bring joy.
Embrace Natural Light
You've got it? Flaunt it. We all love natural light. And, natural light is especially desirable as it makes the room feel more open and more calming. A living space can achieve this by having floor to ceiling windows as the focal points of the room. Some people might be incredibly lucky to have an abundance of natural light, but if your room has less exposure, just don't neglect the window. Find shades and curtains that will transform the room and give it a fresher look.
Be Creative
There is one thing that is behind every beautiful living space; creativity. Anyone can have showroom furniture fill up their rooms but it takes an imaginative mind to transform a space into something beautiful. Ditch the traditional full set of chairs and use the modern leather loveseats for your dining room.
Update the Tiles
Tiles are perhaps the most important elements of cohesive design, especially in the kitchen and bathrooms. If you want to make the kitchen more beautiful, spice up the tiles. A stunning kitchen might feature some pearlescent subway tiles that are not only eye-catching but also makes the place look more modern. Focus on the base elements of every room like the tile color, flooring, and lay the groundwork that allows the rest of your interior design to shine.
Reduce the Clutter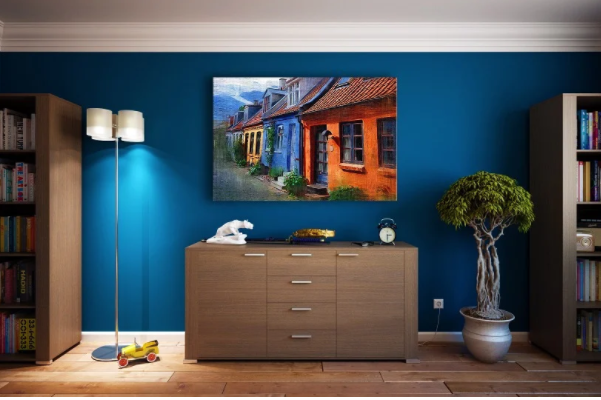 We all love a kitchen with gorgeous accessories and a stunning interior design. But, if your kitchen doesn't have the same renovation top to bottom, a simple and quick clean will do wonders.
For a start, make sure the kitchen counters are free of clutter. Clearing all the clutter makes the rooms more inviting and appear larger. Plus, find ways of getting rid of unnecessary stuff to create a sense of beauty in your rooms.
A home should make you feel comfortable, happy, and serve as a safe space. Make use of these tips to make your rooms more beautiful and inviting.
---