---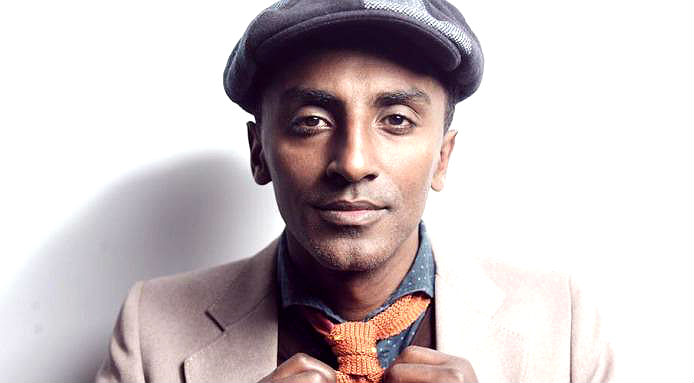 Harlem man Marcus Samuelsson, the chef and owner at Red Rooster and Streetbird Rotisserie, talks to Greg David at CrainsNY asked about more innovative food delivery coming down the line. 
Gov. Andrew Cuomo has raised the minimum wage for fast-food workers to $15 an hour by 2018 and wants to extend the increase to all employees. How will that affect restaurants?
You have to adjust. I have 160 employees—we adjusted to the health care law, and we will have to adjust to this. As a small-business owner, I know that change is something that comes constantly.
Danny Meyer is eliminating tipping at 13 of his restaurants. Would you do that? Will that trend catch on?
This is something we've had in Europe for a very long time, but we have a different tax system there. I want to take a wait-and-see approach. Now the front of the house makes a better living because tipping works for them, but I have to think about the kitchen staff, too.
New York City is arguably the food capital of the world—so many cuisines, so much innovation. What changes can we expect to see?
Tokyo and Singapore would argue about being the food capital. The key thing is that food matters here and the quality is improving, and hopefully it is trickling down so the poor can eat better and the middle class can enjoy it more. "Restaurant" means to restore community, so you see local restaurants helping their neighbors and the neighborhoods feel it, from hiring locally to bringing better food through greenmarkets. We will see restaurants change away from the four-wall experience with UberEATS, for instance, so the restaurant can come to your door in a much more reliable time frame. Delivery of takeout will keep evolving and technologically improving—delivery shouldn't have to be a matter of which block you live on.
Can New York survive as a food city if rents go through the roof every time a neighborhood becomes successful?
Look at Harlem, Queens, Brooklyn: When midtown rents got too expensive, the conversation went there. Chefs are food entrepreneurs. They will always find a way to have a dialogue with their customers, and they will get there. We focus on finding an affordable price so we can offer a democratic experience. To make a neighborhood, you do need local retail; you do need mom-and-pop stores. Look at SoHo: The rents got too expensive. When you push too much, there's no nightlife, no evening business. Now the rents have come down and restaurants are moving back. The same with the Upper East Side.
New York's restaurateurs say it's hard to find qualified line cooks and sous-chefs. You're involved with a project called CCAP, Careers through Culinary Arts Program. What is it doing to help?
Hiring practices in New York restaurants are highly competitive, so with every change I am pushing for more for my community. And it's hard for young people to get into the business. With CCAP, we help kids learn life skills through food, and eventually we'll be there when they think about going to college. When they come back to the community, we have produced young adults who fill our needs. I tell them the key skills are to be on time, to be polite and to put your best foot forward. It's part of the solution, not the solution itself.
Related Articles
---