---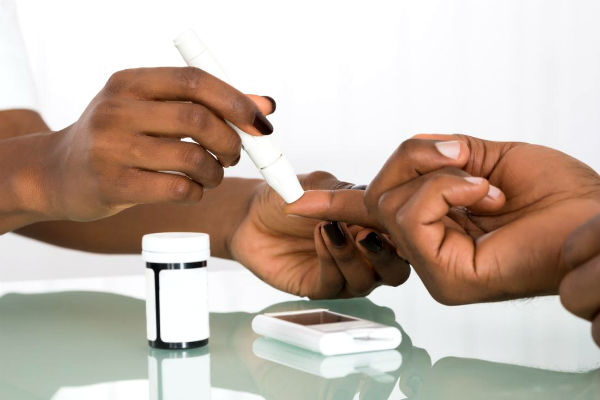 By Dr Randi Nelson
Diabetes is a serious disease. It is not merely "sugar". It can have devastating effects on your body if not treated early and properly. However with appropriate lifestyle changes, medical management and the right attitude, diabetes can be managed effectively.
What exactly is it and what causes it?
Diabetes is a metabolic disorder. It occurs when the body is unable to properly utilize or store glucose, the sugar the body uses for growth and energy. The human insulin, produced by the pancreas, enables cells to absorb glucose and use it for energy. If insulin is not produced, is deficient or if the body cells is somewhat resistant to it, glucose accumulates in the bloodstream, creating all types of havoc.
There are two main types: Type 1 Diabetes Mellitus  – which is an autoimmune disease (meaning the body's immune system attacks parts of itself like organ systems) which results in the body attacking and destroying the insulin producing cells in the pancreas. Individuals with Type 1 diabetes must take insulin to replace the insulin no longer produced in the body. This type normally occurs in children and young adults but can occur at any age. Type II diabetes, the most common type, occurs when the pancreatic cells produce insulin. However, the production of it may not be adequate or the body is unable to use it properly (otherwise known as insulin resistance).  Type II Diabetes Mellitus normally occurs in people over the age of 40-45, who are overweight or whose family has a history of diabetes. There is also gestational diabetes which occurs in pregnancy. We will focus on Type II diabetes since 90% of all diabetics in the US have this type. According to the American Diabetes Association, 23.6 million children and adults in the United States, approximately 8% of the population, have diabetes. Of this number, 17.9 million people are diagnosed, 5.7 million people are undiagnosed and there are another 57 million people who are in the prediabetic stage and there are 1.6 million new cases of diabetes diagnosed in people aged 20 years and older each year. Diabetes was the seventh leading cause of death. Diabetes contributed to a total of 233,619 deaths in 2005, the latest year for which data on contributing causes of death are available.
How do you know you have it? 
There are several risk factors that make you more inclined to develop Type II diabetes. Some of which are being:
Over 40 to 45 years of age
Overweight (BMI over 25), including have a large waist line
Physically inactive
Part of a family with a history of diabetes
Again this does not mean if you fit these criteria, you will definitely develop diabetes, it just means you are probably more susceptible to it. It is believed that diabetes is caused by a combination of genetics and environmental factors such as obesity. Some of the signs and symptoms you should be mindful of are:
Increased or excessive thirst
Frequent urination
Sudden unintended weight loss
Increased hunger
Tingling or numbness in hands or feet
Cuts that slowly heal
If you have the combination of these risk factors and sign and symptoms you should see a doctor. In addition, the American Diabetes Association recommends all individuals over the age of 45 should be screened for diabetes.
There are many tests used to diagnose diabetes and a doctor will order the appropriate tests for you. Normally fasting glucose levels of 126 mg/dl or greater tested on two different occasions indicates diabetes. A fasting glucose level of greater 100-125 mg/dl is considered to be pre- diabetic, which means your levels are above normal, which is less than 100 mg/dl, but less than levels considered to be diabetic. This stage is important because various studies have shown that people in the pre-diabetic stage are prone to develop full blown diabetes within 10 years. If you are diabetic, glucose levels should be tested at home daily, preferably one hour before each meal and 1 to 2 hours after meals. This can be accomplished by using a home monitoring device. Work with your family doctor and diabetic team including your endocrinologist, dietitian/ nutritionist to determine the meter to use and your appropriate blood glucose level. Another important test is the Ha1C test, which is done at the doctor's office. This test takes the average of your blood glucose levels over a 3 month period.  It determines whether glucose levels are under control over a long term period.
How does it affect the body?
It affects just about every organ system in the body including your nervous system, heart, kidneys and eyes.
Diabetes Neuropathy
This occurs when high glucose or sugar levels destroy nerves. First it will affect the nerves in your hands and feet, which will lead to numbness and tingling. Next it can affect the nerves in your stomach and bladder causing gastrointestinal problems such as nausea, vomiting or urinary incontinence or instability. It can also cause impotence in men and sexual dysfunction in women because of nerve and blood vessel damage caused by the high glucose levels.
Heart Disease and Eye Disease (Diabetic Retinopathy)
High glucose levels can also damage the blood vessels of the heart and eyes. In regards to the heart, high levels can lead to increased deposits of fatty materials in the inside of blood vessels which leads to blockage and hardening of blood vessels (atherosclerosis). This may impede blood flow and lead to coronary heart disease and strokes. The vessels in the eyes may become damaged and this can lead to blurry or double vision, floating spots, pain or pressure in one or both eyes. It can eventually result in blindness.
Kidney Disease
According to the National Kidney and Urologic Diseases Information Clearinghouse, "diabetes is the most common cause of kidney failure, accounting for nearly 44 percent of new cases. Even when diabetes is controlled, the disease can lead to chronic kidney disease and kidney failure". Of all the people in the United States living with diabetes, nearly 180,000 people are living with kidney failure as a result of diabetes. Kidney disease associated with diabetes does not happen overnight it may take as many as 15 to 25 years for it to develop. It's imperative to control elevated glucose levels as soon as you are diagnosed, to reduce the risk of kidney disease and the other complications associated with diabetes.
Treatment
Type II diabetes can be controlled with a combination of lifestyle changes and medical management. One should start with a team including your personal doctor, an endocrinologist, ophthalmologist and a nutritionist/dietician.  You should get an eye exam at least once a year or more to monitor diabetic retinopathy. Next, dietary changes and an exercise plan (under the strict guidance of a physician of course) should be implemented.  Some additional tips include keeping blood pressure and cholesterol levels under control as well as checking for cuts and cracks on your feet. It may be impossible to feel pain in your feet because of poor blood circulation and nerve damage. A small cut on the bottom of your feet can fester into a large gangrenous foot, which may become more difficult to treat.
Accepting the diagnosis is difficult, however with careful guidance, Diabetes does not have to take complete control of your life.
For more information check out:
www.diabetes.org
No related posts found...
---