---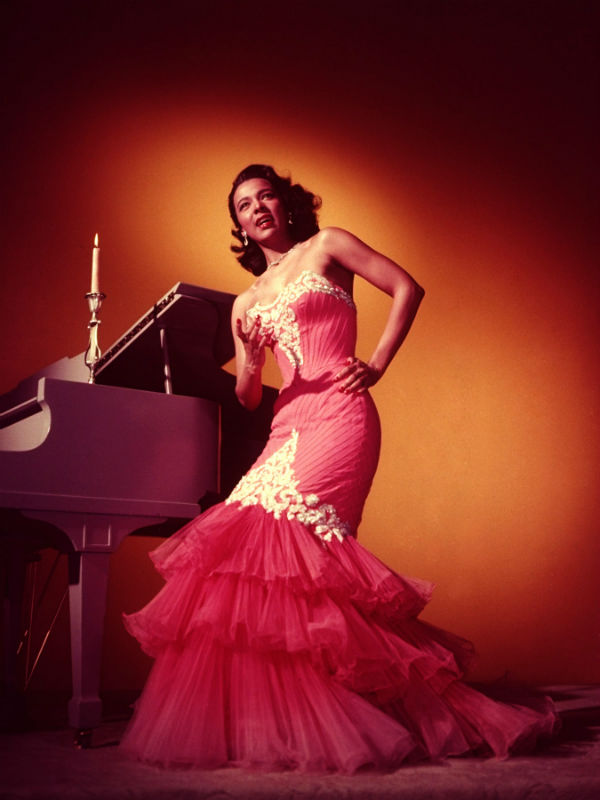 Here's Dorothy Dandrige swerving, doing the robot and dancing in two dresses by Harlem fashion designer to the stars Zelda Wynn Valdes.
Harlem's Valdes was one of the preeminent fashion designers around Harlem and around the world. She opened her boutique in 1948, named Chez Zelda, on Broadway and 158th Street, Harlem New York (as of this writing we do not have the exact location of the business).
Related: Harlem Wedding Of Nat and Maria Cole, 1948They were dressed to the nines!  After all, it was Sunday in Harlem.  
Valdes was known for her sexy hip-hugging styles. This can be seen as Dandrige poses in these four dresses. Valdes was a star, she was a fashion designer to the stars like Sarah Vaughn, Josephine Baker, Joyce Bryant, Marian Anderson, Nat, and Marie Cole Gladys Knight, Ella Fitzgerald
, Mae West to name a few.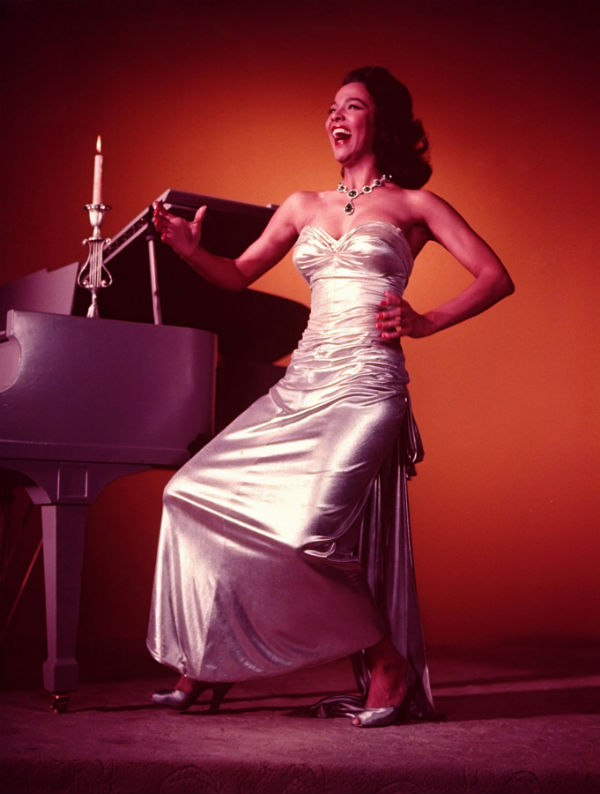 Valdes was commissioned by Hugh Hefner to design the first Playboy Bunny outfit and hired by Arthur Mitchell to design outfits for the Dance Theatre of Harlem.
Related: Mae West's Harlem State Of Mind, 1930's (video)Harlem has always been a combination of high and low, from the 1920's to the 1930's.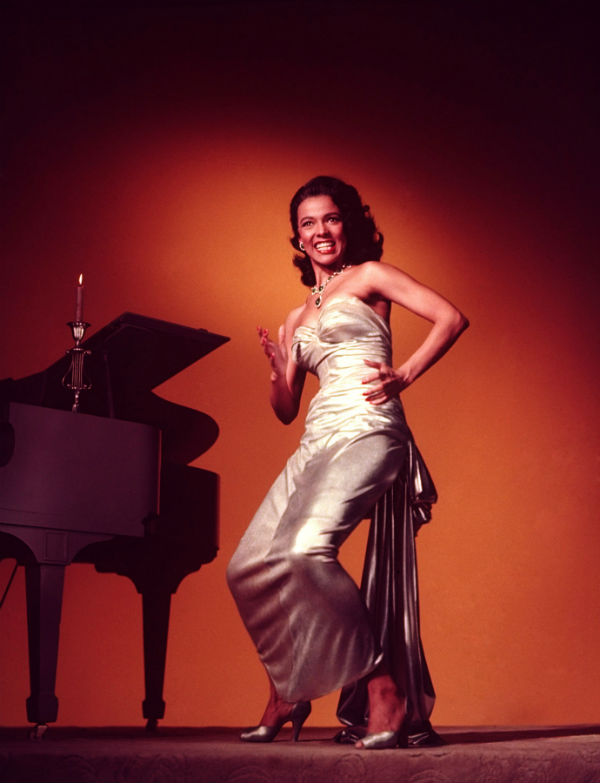 The legendary Zelda Wynn Valdes was a Harlem fashion designer and known for her sexy hip-hugging styles who laid the groundwork for Dapper Dan and B. Micheals.
Photo credit: 1-4) Dorothy Dandridge in the "Mermaid Gown," 1953, source and source.
---