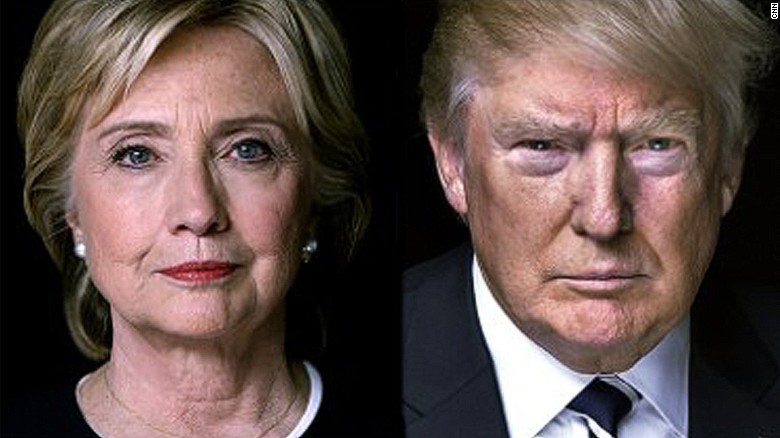 As Harlem's Inez Dickens was relected, Marisol Alcantara won Adriano Espaillat's Senate seat, and Espaillat won retiring congressman Charles Rangel's seat, Hillary Clinton lose the presidential election to Donald John Trump. 
Donald Trump, the billionaire New York developer whose pugnacious and insulting political style obscured a hidden ability to tap into — and stoke — the anger and political disillusionment of huge swaths of Americans, ended his unlikely string of campaign successes Tuesday by defeating Democrat Hillary Clinton to become president-elect of the United States.
Clinton conceded the race to Trump in a phone call, as the Republican broke the 270 electoral college threshold with a Wisconsin win, CNN reported.
Trump's path to victory, almost unthinkable when he opened his campaign with a barrage of insults against the increasingly powerful bloc of Latino immigrants, was cleared with exceptionally strong support from white, working-class voters in the growing exurbs and rural farm towns in most every region of the nation.
The outcome was more than a win for the GOP or a defeat of Clinton.
His win was a sharp rebuke of the U.S. political establishment and even Trump's own Republican party, much of which abandoned him after he seemed incapable of stopping himself from insulting women, blacks, Latinos and even the handicapped. Some, such as Speaker of the House Paul Ryan, couldn't even bring themselves to utter Trump's name, referring to him instead as "our party's nominee."
Come January, Trump will have to find a way to govern after having spent 18 months insulting most of Washington. Perhaps easing tensions and striking deals will come easier after the Republican Party also scored enough victories to maintain control of both the House and Senate.
But in his victory speech, Trump struck an inclusive tone, saying, "I've just received a call from Secretary Clinton. She congratulated us; it's about us, on our victory." The country, Trump added, owed Clinton a debt of gratitude for her public service.
He also added that Republicans and Democrats must come together "as one united people."
Voter breakdown exposed the rawness of U.S. race relations and a polarizing divide between whites and virtually every other segment of American society — something to which Trump was sensitive and knew how to exploit.
He ended his speech with a forward looking note, saying that, "While the campaign is over, our work on this movement is just beginning." He added: "I love this country."
---
---
Read more about the election here.
Related Articles
---