---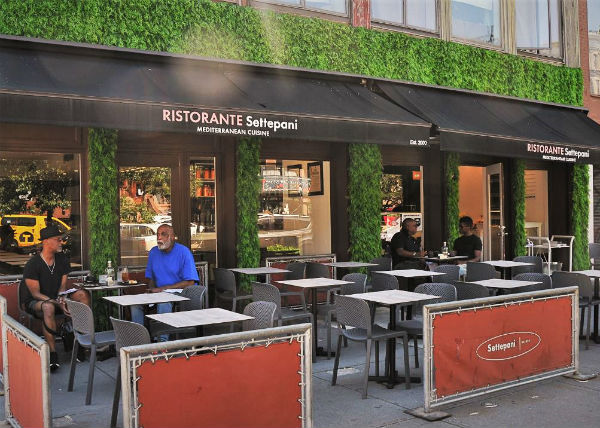 By Lil Nickelson
Settepani is located at 196 Lenox Avenue on the Southeast corner of 120th Street and has been a part of the Harlem restaurant scene since it first opened 18 years ago in 2001.
There were no restaurants that "cooked from scratch" heading south on Lenox Avenue after you left out of Sylvia's until Settepani was opened by partners in life and business Ethiopian born Leah Abraham and her executive chef and master baker husband Antonino "Nino" Settepani. From day 1 they warmly invited all Harlemites to come and try quality, healthy food at affordable prices and jazz music (including live bands) was the owners' musical choice for their establishment. The restaurant was also completely accessible for people in wheelchairs and walkers too.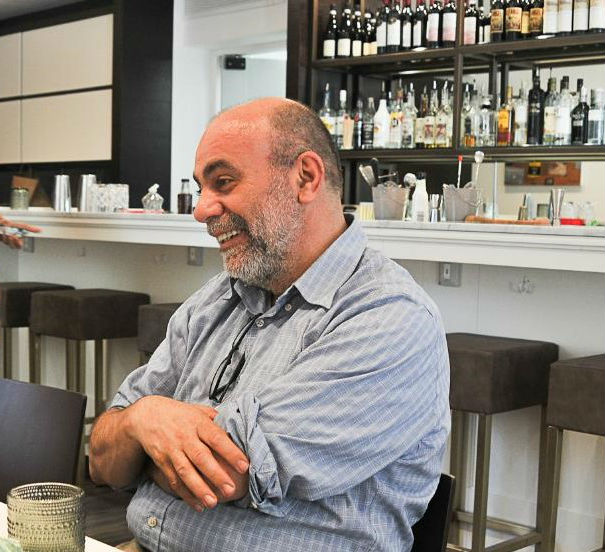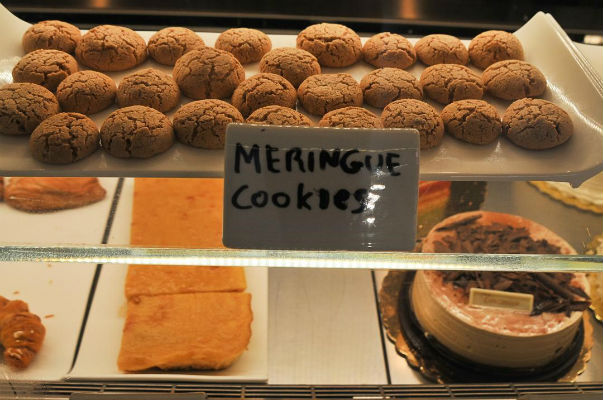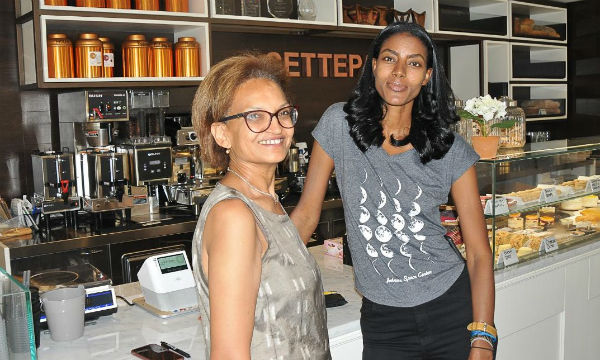 Settepani diversified the cuisines offered in Harlem, as well as one of the first food establishments in Central Harlem with outdoor patio space; they paved the way for others to come by serving Mediterranean dishes lovingly cooked by Nino and his culinary staff. They took desserts and breads up a notch too within Harlem with fresh baked breads and desserts; after all, Settepani Bakery has been open since 1992 in the heart of the Williamsburg section of Brooklyn churning out fresh breads and Italian desserts under the guidance of Chef Nino. Settepani was the second restaurant I reviewed in the summer of 2011 for NYC Restaurant Week and the food was magnificent.
Over the next 18 years, other restaurants came on the scene, the competition got stiffer, however, Settepani preserved. So, when I saw the windows of the restaurant covered with paper last winter I was wondering, "What are Leah and Nino up to next?" They committed to Harlem years ago; Harlem is their home and they raised their two children here. Everyone in Harlem has seen dramatical increases in rent prices in Harlem (residential and commercial). Savvy business owners that they are, they enrolled in several programs available for small businesses in Harlem like the Harlem Local Vendors program offered by local business organization Harlem Park to Park ("HP2P") and the Love Your Local Grant funding program offered by NYC Department of Small Business Services ("SBS").
SBS consultants met with them and they decided to continue being flexible. They remixed and went back to focusing on their original business model of fresh-baked parties and breads. Nino told me during our interview, "We still sell food and wines too. Yes, there are fewer options, but we have small plates, pasta plates, large plates and sweet plates." Leah chimes in, "Thursday night music is jazz, and we plan on an "Ode to Harlem" series that will feature local jazz artists like Patience Higgins, Bob Stewart and Craig Harris. We now open at 7 am and close at 11 pm. Every two months different artist's work will be featured on our walls.
Settepani graciously allowed the most recent HLVP Showcase took place in their shop on Tuesday, July 30th, 2019. There sense of community and helping others continues.
Photos by Rudy Collins. 1) Settepani from the outside. 2) Settepani owner Antonino "Nino" Settepani. 3) Desserts on display at Settepani. 4) Leach Abraham with customer Ethiopian born model Maya Haile Samuelsson.
---