---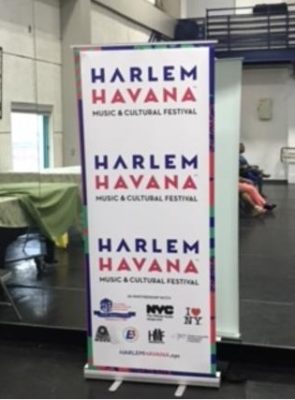 By Lil Nickelson
Throughout Harlem Week 2017 their theme, "Harlem: Home of Immigrants" has been carefully intertwined throughout this year's events and happenings.On Tuesday, August 15th, 2017 the Dance Theatre of Harlem ("DTH") in support of the Greater Harlem Chamber of Commerce ("GHCC") and the Harlem Arts Alliance ("HAA") hosted a free open level dance workshop featuring from Havana the all-female Bata dance and drumming ensemble Obini Bata.
Obini is the Yoruban word for women.  Bata drumming is the oldest drum tradition of Cuba.  The Bata are traditionally played by men, but Obini Bata have challenged the taboo by becoming the first all-female bata drumming ensemble in Cuba.  The group was formed in 1993 by Director Eva Despaigne and other female members of the Conjunto Folklorico Nacional de Cuba.  In addition to playing Bata, all members of the group playa variety of Cuban drums and percussion, as well as singing and dancing creating a performance that encompasses all aspects of the ancient tradition they represent.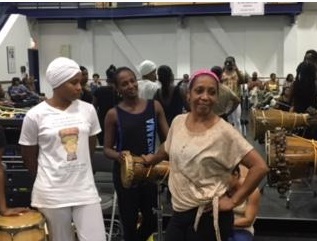 Women and men from all walks of life and colors came to the studio workshop held on the 3rd floor of the Dance Theatre of Harlem complex to experience dancing to the rhythms of Cuban drum beats and learning Cuban ethnic dance moves.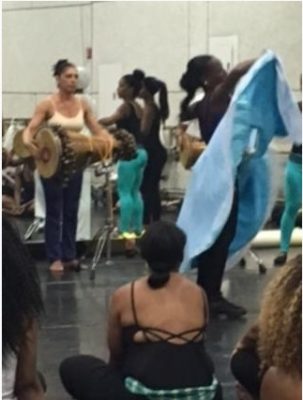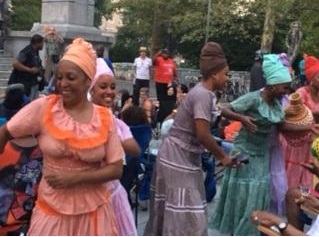 On Wednesday, the very next evening Obini Bata performed at Jazzmobile's Grant's Tomb stage.  They brought audience members up on the stage to dance with them as well as weaving their way through the audience at the end of the 45-minute performance.
Next up was Cesar Lopez and Havana Ensemble; Cesar is one of the most important saxophone players in Latin jazz, and they offered a repertoire of classic jazz (Like Take the A Train) and Cuban music.  Caesar won a saxophone in a music contest at 13 years old and is today ranked by critics as the "Charlie Parker" of Cuban jazz.  In 1997, he formed his band "Havana Ensemble", integrating musicians of prestige in Cuban music.  Habana Ensemble have formulated a series of new elements in the musical and aesthetic concepts that is different from other Cuban groups.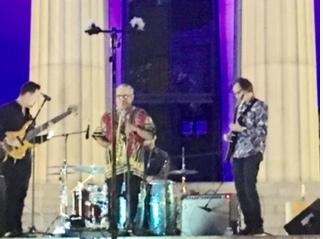 These young talents achieve mastery of their instruments, and its forays into Latin jazz virtuoso samples. Habana Ensemble takes within its repertoire of jazz and Cuban popular music (boleros, salsa, etc..).  They have fused a contemporary sound in which the improvisations take a decisive, which makes each of their performances in an authentic and unique work of art.  They too performed for 45-minute set and it reminded of the old-time jazz; not the contemporary instrumental music we hear so much of today.  The most shocking thing was I can't remember when was the last time a Jazzmobile concert went past 9pm; ever.
Related articles
Related Articles
---