---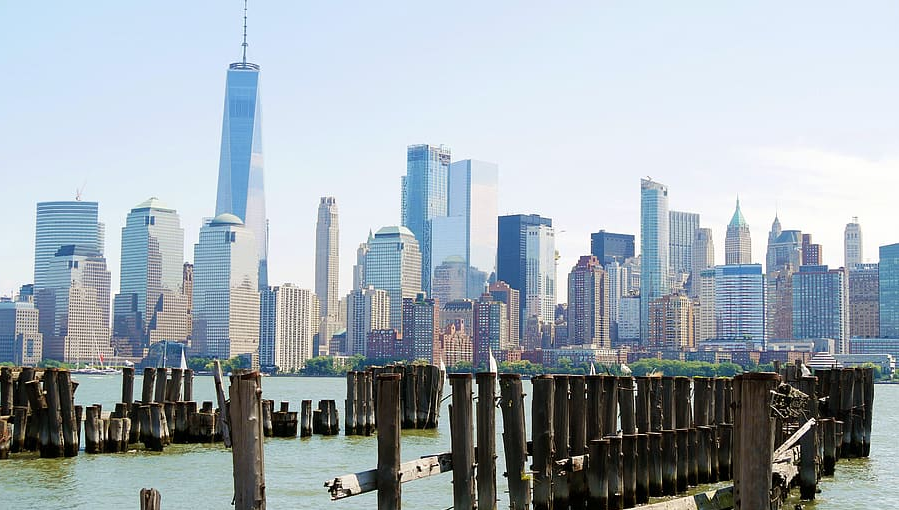 The world-famous view of Manhattan as seen from Liberty State Park in Jersey City
People often compare the City that Never Sleeps and the Garden State as their proximity to one another makes them consider which is the better location to work, live, and play. However, what about when it comes to each state's sports culture? How do the two stack up against each other for those looking for a distinct sports environment?
The truth remains that both New York and New Jersey have a lot to offer locals and visitors. In this article, we take a look at how the two northeastern states compare specifically in terms of pro athletics.
Leagues and Rivalries
Starting with New Jersey, the Garden State is home to both local teams and those teams which are from New York but play their home games on the other side of the river. The latter includes two teams from the NFL, the New York Giants and New York Jets, and also the New York Red Bulls from the MLS. Hockey is also important in New Jersey, with two representative teams in both the women's and men's major leagues – the Metropolitan Riveters and the New Jersey Devils.
It's safe to say that New York claims more sports teams than New Jersey, though, with several teams from the most important majors like the NBA, NFL, MLB, and NHL. Heated rivalries between the two locales include pro football's Jets-Giants rivalry and hockey's Devils-Rangers rivalry. Let's just say there's no shortage of loud stadium energy when these franchises get together.
Sports Betting Online
Sports betting can be an entertaining and fun way to interact with the organizations and players that fans follow. Thanks to the recent passage of landmark legislation this year, online sports betting is on the road to legalization in New York. This means that supporters of one or several of those teams mentioned above will be free to make virtual wagers on matchups, athletes, and more.
As for New Jersey, the Garden State approved online sports betting several years ago and has a large betting community that consists of different top-rated providers. These sites give fans access to a wide variety of sports in all the major leagues as well as New Jersey free bets for both new and returning users. The industry is thriving here, with options for online and mobile wagering services. As legislation moves forwards in New York, this state is not far behind.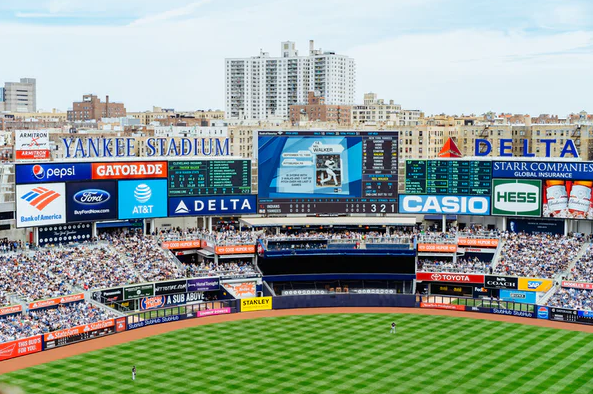 Even today, Yankee Stadium is one of the most iconic ballparks in America
Home Stadiums
Seeing as the Big Apple is a city with over 8 million residents, fitting a huge football stadium or basketball arena inside its confines is no easy feat. That's why New Jersey is home to two major sports venues, the MetLife Stadium and Red Bull Arena, that host the games of New York-based teams. MetLife Stadium seats a whopping 82,000 people and is currently known as one of the NFL's largest stages with the latest and greatest technology.
However, New York does claim some of the most historic and special venues in the world of sports, like the Barclays Center, Yankee Stadium, and Madison Square Garden. All of these combined have seen the likes of Michael Jordan, Buck Williams, and even Babe Ruth play there. Every year, thousands of tourists and residents flock to the Garden to watch the Knicks battle it out on the court or the Rangers on the ice. The venue has also hosted musical acts from the best in the industry like Ne-Yo and Keyshia Cole, Katy Perry, Luke Bryan, Taylor Swift, and more.
The Bottom Line
The bottom line: both New York and New Jersey have great appeal for the modern-day sports fan. Between online wagering, state-of-the-art stadiums, and everything in between, what sports enthusiast wouldn't want to make their home in one of these fine destinations?
---