---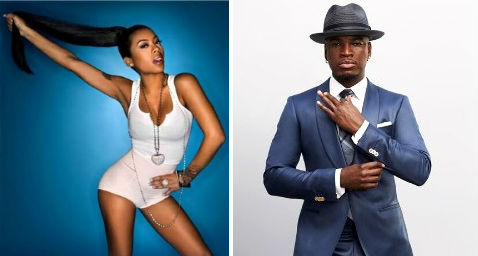 SJ Presents a sensational night of live entertainment with two musical powerful houses, Grammy Award-Winner singer, songwriter and producer Ne-Yo and multi-platinum singer-songwriter Keyshia Cole who will take to the stage on Saturday, December 1st, 2018, at Hulu Theater at MSG at 8 pm EST.
R&B powerhouse Ne-Yo has done it all – songwriting, producing, dancing, acting – and he's done it exceptionally well. The industry has certainly taken notice. He's racked up awards and nominations from the Grammy Awards, the American Music Awards, the BET Awards, and many more. He also excels on stage: ticket holders appreciate the dedication and passion he brings to his tours, as well as his impeccable live voice and interaction with crowds. Ne-Yo has collaborated with superstars Celine Dion on the track "Incredible" for her album Loved Me Back to Life as well as Rihanna, Faith Evans, Mary J. Blige, Musiq, Beyoncé, Mariah Carey, Carrie Underwood, among others. Born Shaffer Chimere Smith in Camden, Arkansas to musician parents, Ne-Yo released his debut studio album In My Own Words which premiered at No. 1 on the Billboard 200 and sold over two million copies worldwide which included singles "So Sick," "Stay," and "When You're Mad." His sophomore album, Because of You, also debuted at No. 1 and went platinum, with its title track reaching No. 2 on the Billboard Hot 100. Since then Ne-Yo has earned continued success with Year of the Gentleman, with the top 10 hit singles "Closer," "Mad," and "Miss Independent," and again hit No. 2 on the album chart. The album also earned six Grammy nominations including Album of the Year. His critically acclaimed album, Libra Scale, debuted at No. 9 on the US Billboard 200. In addition, his collaboration on Pitbull's track "Give Me Everything" became a No. 1 single, and the following year he moved to Motown Records and put out his fifth studio album R.E.D.
Multi–platinum singer-songwriter, record producer, businesswoman and TV personality KEYSHIA COLE is known for her mega hits Heaven Sent, I Remember, Let It Go, I Should Have Cheated, Love and You Complete Me. Cole began her career at 12 when she met MC Hammer and the later rapper Tupac Shakur. Her debut album, The Way It Is and was nominated for two Grammy awards in 2007 for "Best Contemporary R&B Album" for "Just Like You" and "Best Rap-Sung Collaboration" for "Let it Go" (w/Missy Elliott and Lil' Kim). Cole has received countless awards and or nominations from the American Music Awards, Music Choice Awards, NAACP Awards, BET Awards, Vibe Awards, and ASCAP Awards.
Be sure to reserve tickets for this special event on Friday, September 28th at 10 am EST at Ticketmaster.com
For more information visit Ne-Yo
For more information visit www.sjpresentsinc.com
For more information visit www.themadisonsquaregardencompany.com
For more information visit www.Hulu.com
---