---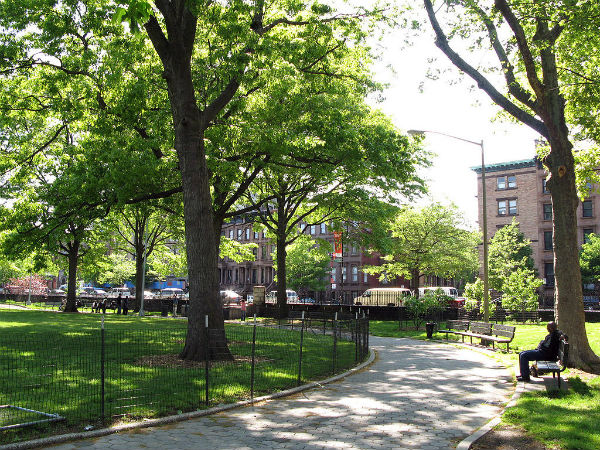 Patch reports that the city Department of Transportation is moving forward with Harlem bike lane improvements first proposed this summer.
Join Gardener, Panama At The Marcus Garvey Park Garden Party In HarlemPanama, the gardener who makes Marcus Garvey Park look beautiful each Spring could use our help. Ple…May 13 2017harlemworldmag.com
This week representatives from the DOT spoke to members of Community Board 10's transportation committee — which represents much of Central Harlem — about a protected, two-way bike lane on Fifth Avenue connecting Central Park's northeast entrance with Marcus Garvey Park, Streetsblog first reported.
Members of the community board committee did not take a position on the proposed street improvements, Streetsblog reported. A DOT spokesperson told Streetsblog that the department will continue to discuss bike improvements in with Community Board 10 and 11 throughout the fall.
The SummerStage Festival 2017 At Marcus Garvey Park In HarlemJoin City Parks Foundation's SummerStage festival heads to Marcus Garvey Park this week (schedule be…Aug 14 2017harlemworldmag.com
The protected bike lane was first pitched by the city in a June presentation about bike infrastructure upgrades in the neighborhood. The project would feature a complete street redesign of Fifth Avenue between East 110th and 120th streets, according to a DOT presentation.
The targeted stretch of Fifth Avenue is currently unsafe due to an excess capacity for vehicles, wide travel lanes encouraging speeding, long pedestrian crossings and a lack of bike infrastructure, according to a DOT presentation.
The Step Afrika! At Marcus Garvey Park 2017Watch the world's first professional company dedicated to high energy percussive stepping. The Step …Aug 16 2017harlemworldmag.com
The Fifth Avenue redesign will occur in two portions — both featuring a protected bike lane. The section of Fifth Avenue between East 112th and 115th street will feature perpendicular parking whereas the rest of the stretch will not. Both stretches will feature floating parking lanes protecting a two-way bike lane except at intersections with an added left turn lane. Left turn lanes will be installed on East 118th, 116th and 112th streets, according to the DOT.
Read the full Streetsblog article and take a look at the DOT proposal here.
---