---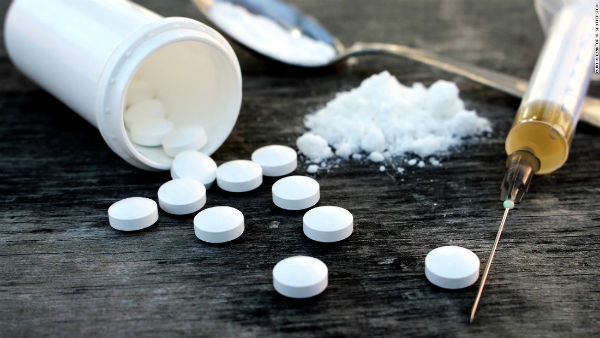 The Health Department announced the launch of its first naloxone detailing campaign to expand distribution of the medication in independent pharmacies. Health Department representatives will visit up to 800 independent pharmacies in March and April to encourage them to offer naloxone. Naloxone is a medication that reverses an opioid overdose and can save a life. While all major chain pharmacies (Walgreens, Duane Reade, Rite Aid and CVS) in New York City offer naloxone, only about 100 independent pharmacies citywide dispense the medication without a patient-specific prescription. Independent pharmacies often predominate in low-income neighborhoods.
Targeted neighborhoods will include, but are not limited to… Washington Heights-Inwood in Manhattan
The detailing campaign – one-on-one visits with pharmacists to offer education and resources about naloxone – will focus on neighborhoods with high rates of opioid overdose death across all five boroughs. Targeted neighborhoods will include, but are not limited to: Hunts Point-Mott Haven in the Bronx; East New York in Brooklyn; Washington Heights-Inwood in Manhattan; the Rockaways in Queens; and Stapleton-St. George on Staten Island. This campaign is part of HealingNYC, the City's comprehensive strategy to reduce opioid overdose deaths by 35 percent by 2022.
New Yorkers can access naloxone without getting a prescription beforehand, thanks to a standing order issued by Health Commissioner Dr. Mary T. Bassett in 2015. For the detailing campaign, Health Department representatives will inform independent pharmacists about the standing order and distribute information and resources about dispensing naloxone, including how to identify risk factors for opioid overdose and provide overdose education in a pharmacy setting. The detailing campaign will also inform pharmacists about the New York State Naloxone Co-payment Assistance Program, which covers co-payments of up to $40 for naloxone. Lastly, the campaign will encourage pharmacists to use and promote the Health Department's free Stop OD NYC app, which provides information on how to recognize and respond to an overdose and how to access naloxone.
"Naloxone has saved hundreds of New Yorkers lives in the last year alone, and we want to make it even more accessible in as many neighborhoods as possible," said First Lady Chirlane McCray, who leads the city's mental health and substance misuse efforts. "In partnership with independent pharmacies across the City, we will get this life-saving tool in the hands of people who need it most."
"New York City has a long history of leading the nation in responding to substance misuse and overdose," said Dr. Herminia Palacio, Deputy Mayor for Health and Human Services. "This campaign will extend that leadership by providing increased education and resources to independent pharmacists, so that more New Yorkers can walk into their local pharmacy and get naloxone, a critical tool needed to prevent overdoses and save lives."
"Naloxone saves lives, and we want New Yorkers to be able to access this life-saving medication at their local pharmacy – including neighborhoods primarily served by independent pharmacies," said Health Commissioner Mary T. Bassett. "This new campaign is another way we are spreading awareness and access to naloxone as part of HealingNYC."
"Addressing this opioid crisis takes a proactive, comprehensive approach, and that's what the City is doing by expanding access to naloxone," said Speaker Corey Johnson. "This is a plan that puts lives first, and places much-needed resources into fighting an epidemic that unnecessarily takes too many lives. I want to thank Commissioner Bassett and the Department of Health and Mental Hygiene for their tireless work in addressing this crisis."
"Naloxone continues to save the lives of Staten Islanders who are in the midst of overdose, and it's important we make it more available to the public," said Staten Island Borough President James Oddo. "As our community continues to be in the throes of the opioid epidemic, having increased access to naloxone at more local pharmacies will help prevent many overdose deaths."
"It is crucial that we increase access to naloxone, particularly in neighborhoods that are underserved by major chain pharmacies. All New Yorkers, regardless of the neighborhood they reside in, must have access to this life-saving medication,"
"It is crucial that we increase access to naloxone, particularly in neighborhoods that are underserved by major chain pharmacies. All New Yorkers, regardless of the neighborhood they reside in, must have access to this life-saving medication," said Council Member Diana Ayala, Chair of the Committee on Mental Health, Disabilities, and Addiction. "I am thankful to the Health Department for their commitment to engage independent pharmacies located in areas with the highest rates of overdose deaths."
"The opioid epidemic is taking a tragic toll on our communities and claiming the lives of countless New Yorkers. As the State Senator for some of the neighborhoods with the highest opioid overdose rates across New York City, I am particularly looking forward to the roll-out of the Health Department's new campaign to increase access to naloxone throughout independent pharmacies in our City," said State Senator Gustavo Rivera. "I thank the Department of Health for extending Naloxone medication, training, and educational resources to independent pharmacies to help save lives by diminishing opioid related deaths in our communities."
"The city is blazing a critically important trail by bringing naloxone to pharmacies citywide, potentially giving second life to hundreds of New Yorkers. Opioids are a wildfire scorching every region of our state, and the only way to slow the lethal destruction is to blanket our entire state with opioid antagonists like naloxone and people trained to administer it," said Assemblymember Linda B. Rosenthal (D/WF- Manhattan), Chair of the New York State Assembly Committee on Alcoholism and Drug Abuse. "I am the sponsor of the 'Naloxone Everywhere' bill which will require entities statewide, from schools and hospitals, to libraries and shelters to stock naloxone and have trained personnel on site at all times. We must build a lifesaving infrastructure, and that starts with access to naloxone."
Opioid overdose deaths are preventable, and naloxone is available to all New Yorkers who need it. In addition to access through pharmacies citywide, naloxone is available for free from registered Opioid Overdose Prevention programs. The Health Department also offers regular naloxone trainings at its main office in Queens, which teach New Yorkers to recognize the signs of an overdose and respond by calling 911 and administering naloxone. The trainings are free, and all participants are offered a free naloxone kit.
The Health Department has conducted three detailing campaigns encouraging clinicians to prescribe opioids judiciously – the lowest effective dose for the shortest possible duration. Past campaigns in Brooklyn (2017), the Bronx (2015) and Staten Island (2013) together reached nearly 3,000 prescribers. Evaluations of all three campaigns found increases in provider knowledge of judicious prescribing; in Staten Island, greater community-level decreases in high-dose opioid prescribing were attributed to the campaign.
In New York City, someone dies of a drug overdose every seven hours. In 2016, there were 1,374 confirmed overdose deaths; opioids were found in 82 percent of those deaths. From January to September 2017, there were 1,068 confirmed drug overdose deaths in New York City. The number of drug overdoses remains at epidemic levels as illicitly manufactured fentanyl, a potent opioid, continues to be present in the drug supply. Fentanyl has been found in heroin, cocaine, methamphetamine, and ketamine, as well as in benzodiazepines and opioid painkillers acquired from non-pharmaceutical sources.
Treatment with methadone or buprenorphine is highly effective for opioid addiction and can reduce the risk of overdose. Individuals seeking support or treatment for themselves or their loved ones can contact NYC Well by calling 1-888-NYC-WELL, texting "WELL" to 65173 or going to nyc.gov/nycwell. Free, confidential support – as well as guidance on where to obtain naloxone, methadone, or buprenorphine – is available at any hour of the day in over 200 languages.
If you witness an overdose, call 911 immediately.
---