---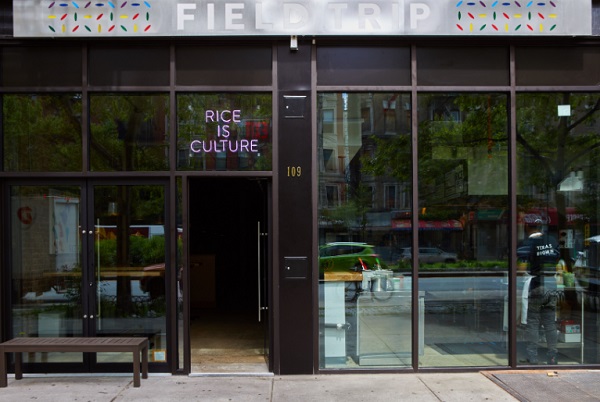 On Wednesday, July 10th, 2019, James Beard Award-winning Chef JJ Johnson will open the doors to his latest concept FIELDTRIP.
FIELDTRIP is a quick casual dining experience embracing international cooking practices and traditions surrounding the world's most widely consumed staple food – rice.FIELDTRIP marks Chef JJ's third New York-based project following the success of Henry at Life Hotel and the bar below Gibson + Luce. FIELDTRIP aims to take guests on an enlightening culinary journey around the globe through rice.
Conveniently located off the 116th Street subway stop on the 2 and 3 train, FIELDTRIP is nestled in the heart of Central Harlem, one of New York's most vibrant cultural and commercial hubs. This historic district is home to luminaries such as Scott Joplin the "King of Ragtime," Langston Hughes, Zora Neale Hurston, W.E.B DuBois, Harry Belafonte, Duke Ellington, Billie Holiday and Maya Angelou. Its diverse population and cultural impact set the ideal atmosphere for diners to discover unexpected connections composed within each bite.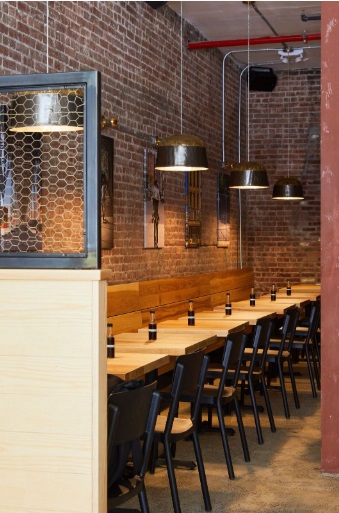 The rustic 1,100 square-foot space is designed by architectural and interior designer Christian P. Árkay-Leliever, known for bringing refinement and hospitality to brands. Árkay-Leliever utilized the original interiors to unearth the perfect backdrop for large-scale canvas photos celebrating local architecture as well as the Harlem Streetscape. The terra cotta brick walls are perfectly accented by refinished concrete floors and natural metals, presenting a thoughtful blend of history, modern design, and atmosphere. The combination of all of these elements allows guests to engage in the cultural fabric while reinforcing the rich history of the neighborhood.
"The people of Harlem have been longtime supporters throughout my culinary journey, so I'm thrilled to bring an affordable and sustainable option to this significant thoroughfare. The bowls are constructed around each rice strain, so diners can choose to explore bold flavors from North America, classic Tex-Mex themes, as well as herbs and spices from South-East Asia, China, India and West Africa." said Chef JJ.
FIELDTRIP will offer rice bowl dishes influenced by techniques and traditions found around the globe. The menu celebrates grandma and granddaddy grains including Texas Brown Rice, China Black Rice, Carolina Gold Rice, Jollof Basmati Rice, and Sticky Rice. Each bowl is paired with hearty vegetables and sustainably sourced proteins, offering a flavorful engagement and a nutrient-rich menu.
Known for curating cultural experiences, Chef JJ partnered with word-class speakers and headphones company Klipsch to set the ambiance and provide amazing sound at FIELDTRIP. Guest will enjoy a new signature playlist produced by Harlem native Brian Allonce running music exclusively from artists born and raised in Harlem such as Tito Puente, Cam'ron, Kool Moe Dee, Joe Cuba Billie Holiday, Diddy, Tupac and more – a love letter from FIELDTRIP to the community.
"When you're on the go especially in a city like New York convenience is key, so I'm excited to announce our restaurant technology partner Wine n Dine providing Visual Menus at restaurant locations via barcodes and online platforms such as Google, Foursquare and more." said Chef JJ.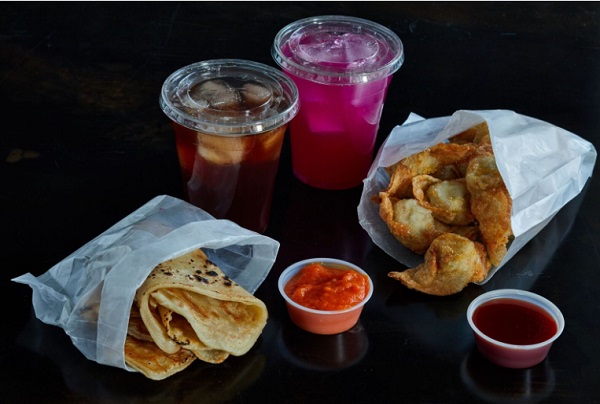 At FIELDTRIP, Wine n Dine will be powering a Visual Menu experience through the glass storefront. This premier restaurant review app allows chefs and restaurants to put their beautiful dishes on display in more customer touchpoints while offering authentic engagement. Chef JJ's signature style shines through each of his dishes; now, customers can get an inside look like never before.
FIELDTRIP, visit www.fieldtripnyc.com. FIELDTRIP is located at 109 Lenox Avenue between 115th and 116th Street off the 2 and 3 train.
Photo credit: 1-3) Atmosphere. 4) Chips and dip.JJ Brand Team. By Bea da Costa.
---