---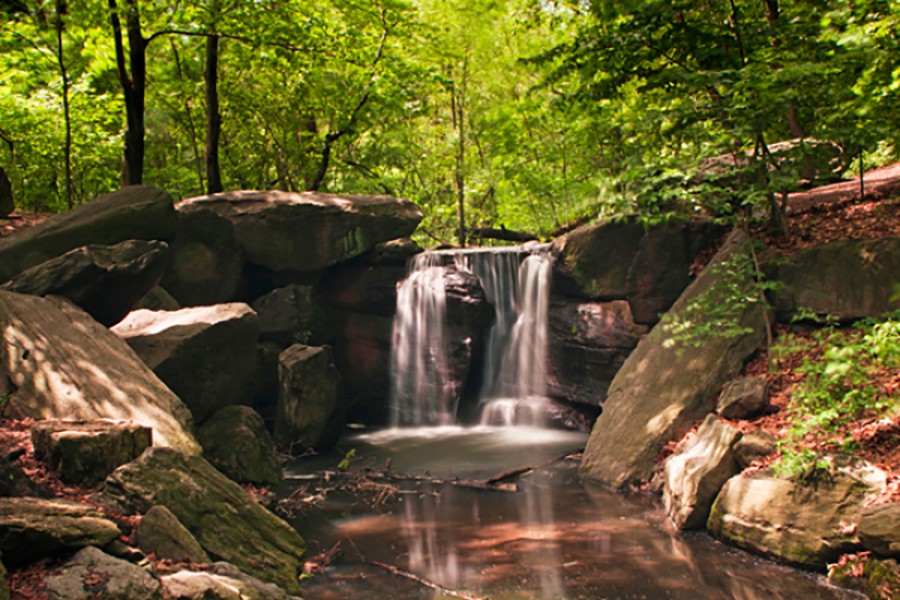 This week, nearly 18,000 trees across Central Park have reached their peak fall color in the North Woods in Harlem.
To help you know where to peep the most vibrant colors, the Central Park Conservancy has updated its Peak Fall Foliage Map.
The Conservancy's expert arborists take daily care of more than 170 species of trees and provide the real-time information you can't receive anywhere else on where the latest colors are peaking.
This week, Park-goers can expect to see rich shades of yellow and orange around the Pool, North Meadow, and the Pond.  
The Map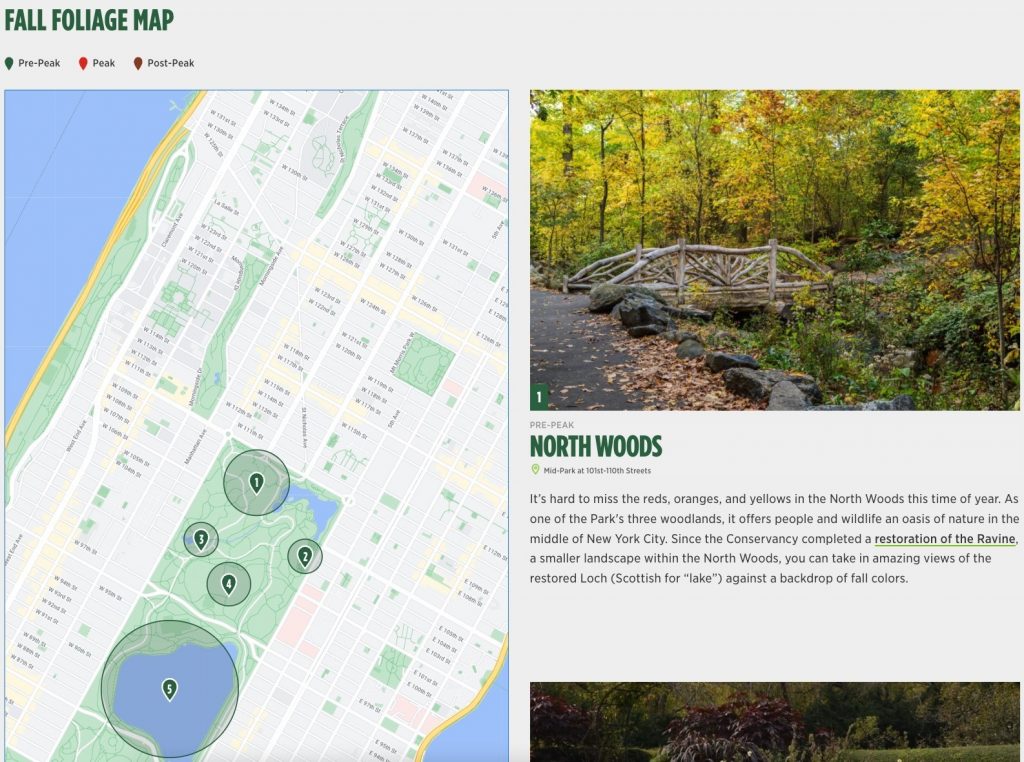 You will learn:
Where to go, based on eight key locations, whether it's the south end in the Mall, mid-Park by the Reservoir, or the majestic north end in the North Woods. 
When to go, based upon our color-coded system outlining what areas are pre-peak, peak, and post-peak. 
What to see, from red maples and sweetgums to black cherry and bald cypress. 
How to support the Park, including details on what the public can do to help the Conservancy keep the trees vibrant year-round. 
View the park Peak Fall Foilage Mape Here. 
Don't forget to click on the eight red hot-button links to find out more about each part of the park.
Tip:
Please be a good neighbor and pick up the garbage around you.
NYC Parks: centralparknyc.org
Photo credit: Central Park Conservancy.
---