---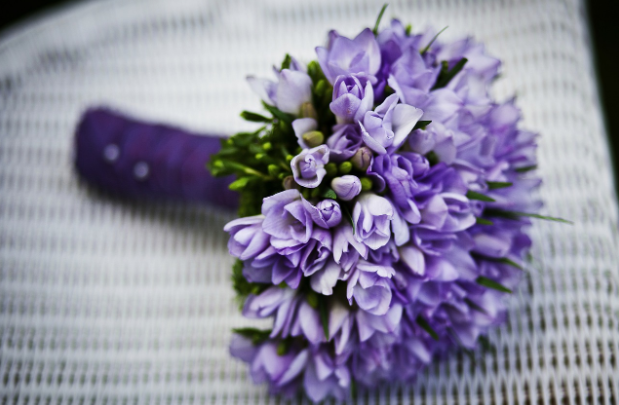 March is Women's History Month and is a month all about highlighting and appreciating women and all of the contributions they have made to society and history.
A great way to show you care and appreciate the women in your life is to get them some flowers to say thank you for all they have done. 
Giving flowers is among the best ways to show your love to another person, and let them know just how much they mean to you.
However, in order to make it as special as possible, you need to ensure you get them the perfect flowers. They will not only add some beauty and a pleasant scent to their home, but they will also think of you every time they see the flowers.
This article is going to go over some helpful tips to ensure you get the perfect appreciation flowers for the special women in your life.
Know What She Likes
While flowers are a wonderful way to make a room feel more inviting, not everyone has the same tastes when it comes to flowers. Some might love simple red roses, while others may prefer a bouquet of different colored or sized options. In order to get the perfect flowers for your mom, girlfriend, wife, or another woman, be sure to find out what she likes.
You could ask her friends, look at her social media posts or find another way to discover the types of flowers she is most fond of. If you can't find out the exact flowers she likes for one reason or another, at least find something out that can make your decision easier. This could be her favorite colors or her personality, for example.
In addition to knowing what she likes, it's a good idea to have an idea of what her space looks like. You want to get flowers that would fit with the overall decor and look of her home or office. Taking the time to get it right and get her something she loves will show her you care and are willing to put in the effort to ensure she likes the gift.
Think of the Message You Want to Send With the Flowers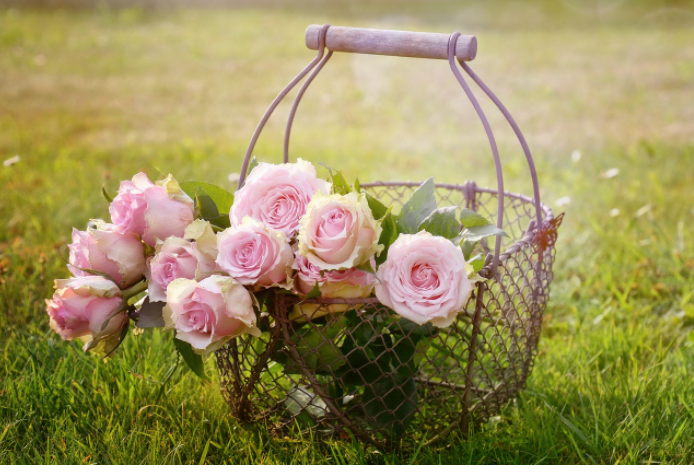 Another thing to keep in mind when deciding which flowers to get a person is the message you want to send with them. Depending on the type of flower you give to someone, there are many ways the gift can be interpreted or received.
This is because most flowers have hidden meanings behind them. This includes red roses signifying romance, and darker flowers often signify mourning, just to name a few. If you are curious about the meanings of more flowers, there are several guides online that can help you out.
It is often a good idea to keep these in mind, however, they don't always have to be abided by. For example, if your loved one enjoys how dark flowers look and they make her happy, then they can be given on any occasion. As long as you know she enjoys them, they are fair game.
Be Aware of How to Identify a Healthy Flower
In order to get the best flowers, you need to be able to identify whether or not a flower is fresh. If you end up buying flowers that are already on their last legs, they won't get to be enjoyed as long as fresh flowers would have.
One of the first places to check are the flower petals. They should be free of black or brown spots and should not be wilting. The bulbs also shouldn't be completely bloomed and the stems should be sturdy and firm, without any bending or fraying.
You also need to do your best to keep the flowers in good shape before giving them as a gift. Handle them with care and ensure they get enough water and don't begin to wilt.
Don't Wait Until the Last Second 
Another tip to ensure you get the perfect flowers is to ensure that you don't wait until the last minute. If you wait too long, you may not be able to find the right flower in time, or florists may have a very limited stock. This is especially true if a major holiday for florists like Mother's Day or Valentine's Day is right around the corner.
You want to plan things out in advance to ensure you can get the right flowers. If not, you may need to settle for something else or be unable to find flowers at all. However, on the other side of things, you also want to refrain from getting the flowers too early. Most flowers may only last around a week or two. If you get someone a bouquet of flowers a week before you are going to give the gift, it will lessen the amount of time that the recipient will get to enjoy the flowers.
It is a difficult thing to figure out and get correct. A great solution is to order flowers online. They can be ordered in advance so you're covered, but then not delivered until right when you need them. There is also a very wide selection in most cases, as well.
Keep Allergies in Mind
Millions of Americans struggle with allergies of some kind. They lead to stuffy noses, watery eyes, sore throats and several other negatives. While there are several different kinds of allergies out there, among the most common is pollen.
Many flowers produce pollen, and once it gets in the air can be very irritating for those with an allergy. While the flower may look great no one wants to deal with a flower that makes them sniffly and uncomfortable. Before you get any flowers for someone, be sure that either they don't have a pollen allergy, or get them a flower that is hypoallergenic by nature.
In conclusion, March is Women's History Month and is all about appreciating women for all that they do. We hope the included tips have been able to help you learn how to go about ensuring you get the perfect appreciation flowers to celebrate.
---