---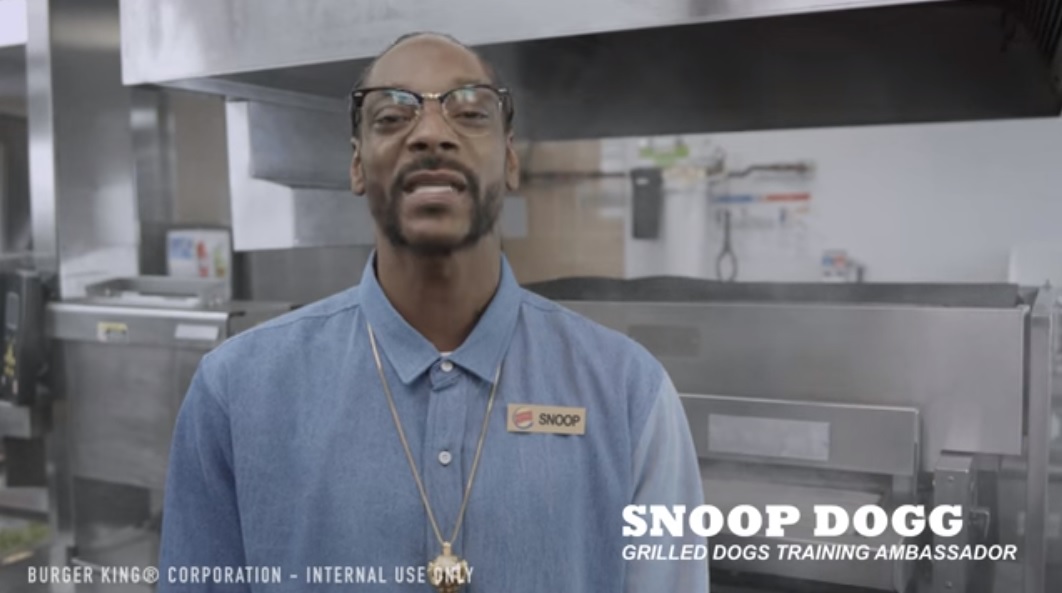 Burger King has three restaurants in Harlem. Now Burger King is adding grilled hot doggs to its menu and of course they found the perfect spokesman to get the "hot dogg" message across to its employees – Snoop Dogg. In the hamburger chains latest ad, which is faking as a leaked corporate training video, clearly marked with "internal use only," Snoop plays the Grilled Dogs Training Ambassador and teaches the BK employees how to serve them dogs up hot. As you can imagine, Snoop has a rather different taste:
"Break out the burners 'cause we grillin' this dog my way—bikinis, martinis, zucchinis, yeah, you know the rest."
Check out the video and gets some training tips below:
What do you think, a success?
Related Articles
---