---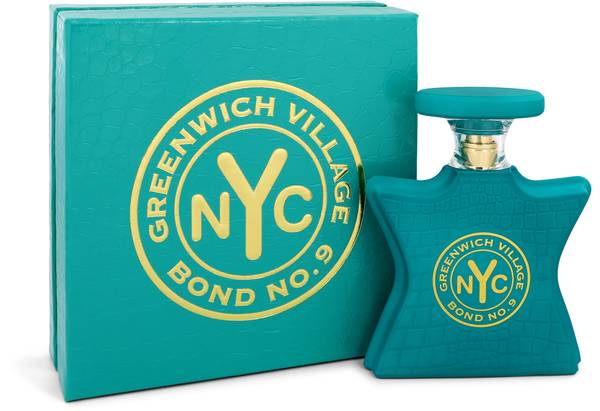 Greenwich Village by Bond No. 9 Cologne is not Harlem, but we still love it. Released in 2019, Greenwich Village is a unisex oriental fragrance with soft touches of fresh flowers. The scent bursts with intoxicating aromas that manage to perfectly capture the carefree and bohemian vibe of the popular New York City neighborhood in which it's named after. The top of the scent is formed through notes of leafy cassis, tropical litchi and juicy mandarin orange. Notes of light peony, soft and sweet water lily and rejuvenating jasmine comprise the perfume's heart. The scent is balanced with base notes of earthy oak moss, ambroxan, sensual musk, comforting vanilla and the chocolate-tinged and nutty aroma of praline.
Bond No. 9 was founded in 2003 by perfume industry veteran Laurice Rahmé and was named for the address of its boutique and head office at 9 Bond Street in New York City. In celebration of one of the world's most exciting cities, Bond No. 9 is a collection of fragrances immortalizing New York City landmarks and geography. Each perfume, cologne or unisex scent, housed in similarly shaped vessels, is unique, and along with its colorful packaging, represents a specific part of the town possessing characteristics unique to the locale.
The Andy Warhol series of scents play homage to this great American artist who called New York his home with each scent representing a specific point in his life—Andy Warhol Lexington Avenue is named after the location of Warhol's first apartment and is decorated in a shoe motif taken from his old sketches. Andy Warhol Silver Factory represents his studio, The Factory, which was opened from 1963 to 1968—the Silver Era. Other popular Bond No. 9 Warhol series fragrances include Andy Warhol Success is a Job in New York and Andy Warhol Union Square.
Bond No. 9 Astor Place is inspired by the sculpture of The Cube by Tony Rosenthal located on Astor Place in Manhattan. Bleecker Street represents the many famous pastry shops of New York while Broadway Night is presented simply as a shining star on the stages of Broadway. The fragrance Brooklyn is contemporary and artistic while Central Park is fresh smelling and calm.
Get more information at Bond No. 9.
---