---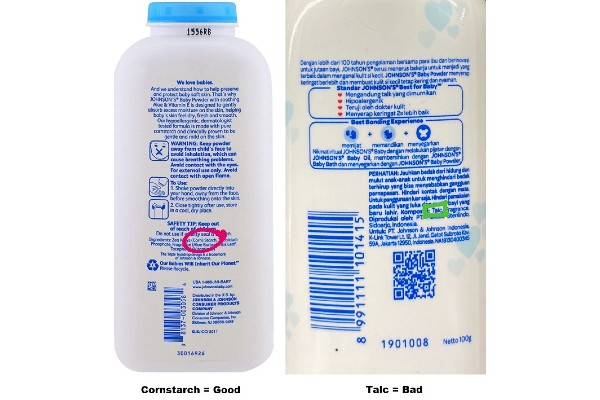 WE ACT  wanted to follow up last week's alert to call out Johnson & Johnson baby powder:
What You Need to Know
Talcum powder, also known as talc-based baby powder, has been widely used for years. But Johnson & Johnson was forced to discontinue making it because the powder was contaminated with asbestos, a known carcinogen, during the mining process and it has been linked to cancers.
Despite these links to cancer, there are still plenty of talc-based powders being sold online and in our communities, including old bottles of Johnson & Johnson baby powder. Be sure to carefully read the label of any baby powder you buy, or have already purchased. Look for a powder that is made from cornstarch, not talc or talcum.
 
Why Are We Sending a Follow-Up Alert?
Johnson & Johnson aggressively marketed its baby powder to women of color long after it knew about the contamination and cancer risk. The company's internal documents reveal that it knew women of color – and Black women in particular – were likely to use the product regularly, and saw this as a lucrative market despite the known health concerns.
That is why we want to make sure you do not buy Johnson & Johnson baby powder – or any powder that has talc in it. Here are some links to additional information:
What Should You Do?
Carefully read the label of any powder you use (see image below). Do not buy or use powder – whether manufactured by Johnson & Johnson or someone else – that contains talc or talcum.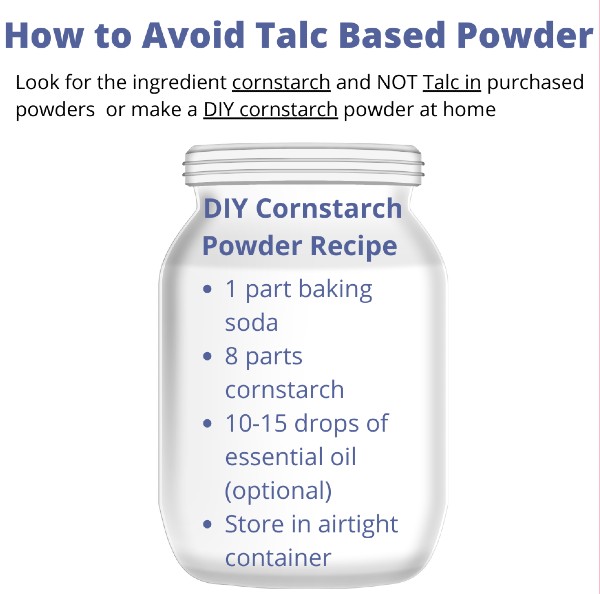 Choose powders made from cornstarch instead (and scroll down for recipe to make your own cornstarch powder).
And forward this email – or download this flyer (PDF) – and share it with your friends!
---