---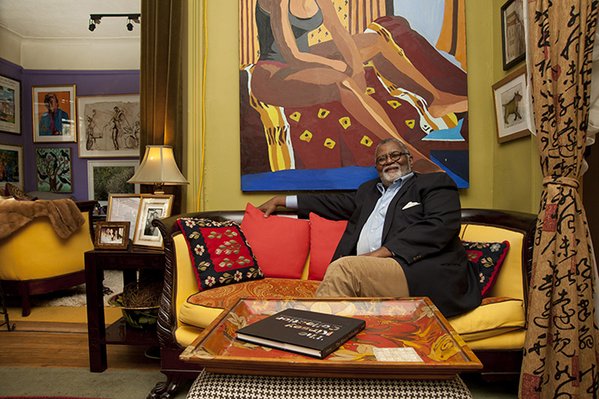 By Grace Bonney
Chef, restauranteur, author and opera singer, Alexander Smalls is a self-described "social minister" in New York City. He is always on the go, bringing together people from across the city and treating them to great entertainment and wonderful food.
Of his hallway of photos, Alexander says,
"My mother sent up the family photo albums and she got upset with me because I didn't give them back until much later! Ms. Lorna Simpson, a friend for many years, went through them and selected the photos she wanted to take. 80% are my family, plus a few from friends' families (Lorna's and Thelma Golden and Gordon Parks). Lorna took photos of the photos and the albums and printed them and then went to junk stores to find old frames and framed them herself and hung them on the walls of Café Beulah. It was the greatest gift. Now they live here. They all speak to me."
From his home in Harlem, Alexander oversees Minton's Supper Club and The Cecil (named Best New Restaurant in 2014 by Esquire), as well as his involvement in charity groups like C-CAP (Careers through Culinary Arts Program) and The Union Food Lab at Columbia University. Over the last 25 years, Alexander has traveled the world studying the cooking techniques and foodways of the African diaspora and brings that great passion for culture, art and food back with him to Harlem.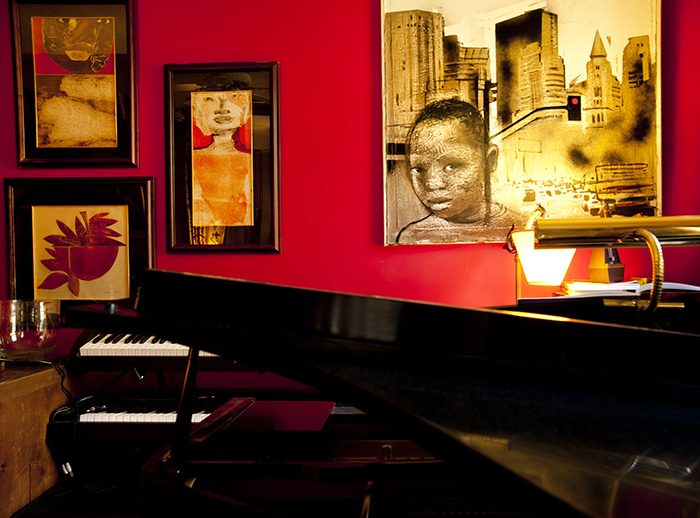 When he's not working, singing (Alexander received both a Grammy Award and Tony Award for the cast recording of Porgy and Bess with the Houston Grand Opera!) or traveling, Alexander comes home to this colorful apartment in Harlem's Convent Avenue area. We were so thrilled to be invited inside and were blown away by his incredible collections of artwork and photography. It's an honor to share a peek inside this special place and to hear some of the amazing stories behind the space and special pieces Alexander has spent decades making his own. I love the way his home is designed for guests and entertaining. "Growing up in the South, the public rooms had to be on view," Alexander says. "We didn't think about sitting in the living room until the weekend. It's for company! We could sit there on Sundays if we were in our Sunday clothes."
Thank you @ afinelyne
Read the entire story here on Design Sponge.
Related Articles
---