---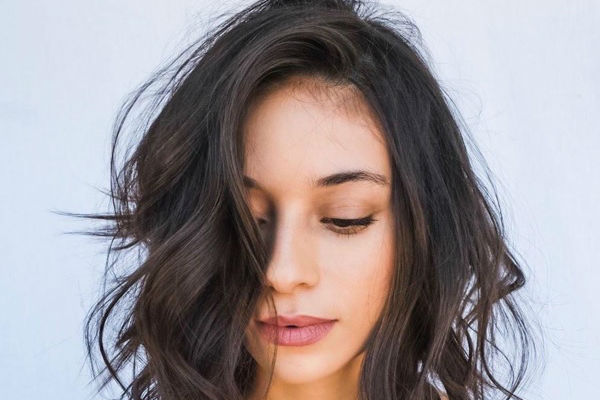 By Bretton Love
Not sure whether to rock short haircuts or long haircuts? Well, medium length hairstyles make the best option for you. Mid-length hair is the best length for ladies who are usually very busy and don't have time to spend on their hair. The hair is effortless to style and also to manage. There are various ways you can choose to style your hair. Either leave it loose and free or tie it into a bun to keep it away from your face.
There are a variety of mid-length hairstyles that you can select to rock your hair this year. Check out the following medium length hairstyles at LoveHairStyles and choose your best look.
1. Incomplete Wavy Mess
All that you need to rock a voluminous hair is adding a lot of waves to your hair. With incomplete waves, you get a look that is messy and dishevelled as well. To achieve this look, curl your hair for approximately five seconds and then run the fingers through it while still warm. Finally, finish your style by parting it in the middle to enhance height and make it look classy.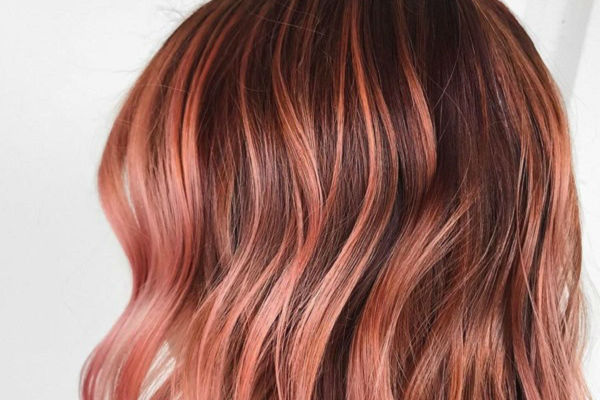 2. The Gradual Lob
This medium hairstyle features extended hair in the front and short manes at the back. The length that you want to keep for this hairstyle depends on your favourite length or one that your stylist may recommend for you. However, make sure the length reaches your shoulders in the front. You will not need to part this hairstyle. Rather than parting it, create a dishevelled look with your fingers.
3. The Messy Look
Messy medium length hairstyles can be great sometimes. To rock a modern style of your messy hairstyle, and wavy layers slightly below the jawline. Besides, you can also choose to tie the hair on top into a half-ponytail or full ponytail.
4. Wavy Shag Bob
Some medium length hairstyles come and go. However, this hairstyle has endured the test of time, and with some modifications, it has managed to remain up to date. The hairstyle features messy bob, wavy layers and side bangs. The layers give your jawline a pointed and slimmer slender impression, and the wavy tips enhance the bounce of the entire hairstyle.
5. Wavy Hair
You never know what a curling iron can do until you see the results it has achieved in this medium length hairstyle. By just curling your hair for some minutes, you can create excellent waves for your mid-length hair. The waves appear so romantic and strong. Side parting your locks enhances definition to the cheekbones and the jawline.
6. The Layered Bob
The layered bob is the best medium length hairstyle for women with fine hair. To achieve this look, you don't need complicated styling tools. All that you require is your fingers to come up with a dishevelled look. The hairstyle is ideal for all occasions and can be worn the whole day without the need for touch-ups. The feathered layers draw attention to the jawline and cheekbones while still covering the forehead.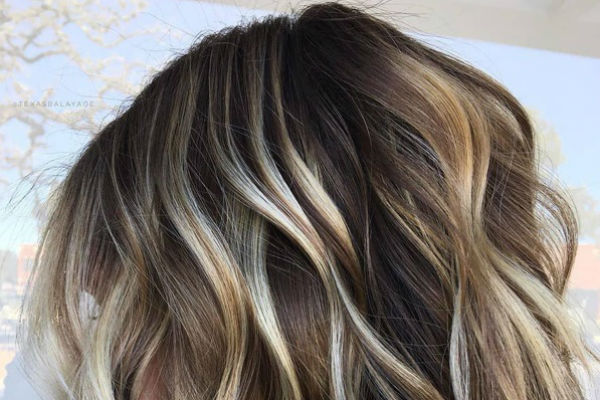 7.The Side-Parting
This haircut is more than just a technique of hair parting. It is a great way to change your looks entirely and rock a fabulous medium length hairstyle. For a classic look, you would want to style flicked-out ends using a curling iron. Complement it with dark lipstick, and you will have a great look for the day.
8. Full Curls
Curls on a medium length hair are sexy and romantic. It is a great way to flaunt your medium length hair for an everyday look. This is an ideal look for women with naturally curly hair since they will not need to use curl defining products to create curls. For women with straight or wavy hair, you would want to apply a curl defining cream.
9. The Slight-Side Parting
Sometimes, all you need to rock some of the best medium length hairstyles is to keep everything simple. For instance, this bluntly chopped mid hair with a slight side part gives you an impression of softer facial features. The slight parting helps reduce the prominence of the large forehead and protruding cheekbones.
---