---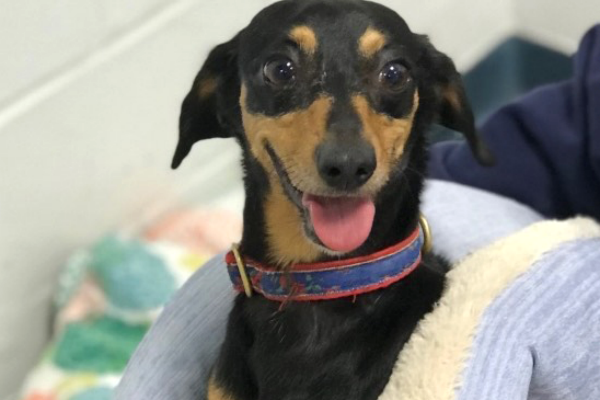 Pet insurance is one of the most popular, new trends to emerge in pet care. A decade ago, you'd be hard-pressed to find reliable, affordable insurance for your furry friend. 
Today, it is easier than ever to find a quality pet insurance plan. More and more pet insurance companies are popping up every day. 
Before you choose one though, it's worth spending some time researching different policies and seeing which one's best for you. In some ways, pet insurance is similar to health insurance for humans. However, there are some stark contrasts. 
Don't commit to an insurance plan until you fully understand its implications. As important as it is to have pet insurance, it's even more essential to pick the right one. 
Today, we're going to be breaking down just how pet insurance works, as well as the different qualities to look for in a provider. For a full guide to understanding pet insurance coverage, continue reading below!
How Coverage Works
So, what does pet insurance cover? Well, every company has a different policy. 
In general, you can expect most companies to offer two types of plans: accidents-only or accidents and illnesses. 
Accidents-only plans are usually much cheaper than accidents and illnesses plans, since they only cover physical injuries. If you're looking for full coverage, you should opt for an accidents and illnesses plan. 
Here are some examples of services you can get covered: general wellness checks, heartworm tests, tick and flea control, surgery, behavioral therapy, acupuncture, hydrotherapy, and more. Pet insurance also helps you pay for medications. 
Some companies also offer customizable plans where you can choose what services you want covered. This is ideal for pet owners that are only looking to save on particular items. 
When shopping for pet insurance, it's important to find a plan that suits your pet's specific needs. Before you decide on a plan, you should decide what services your pet needs the most. 
Exclusions and Payout Limits
Pet insurance can save you thousands of dollars on your vet bills every year; but it's not going to pay for everything. 
Just like health insurance for people, your provider for your pet will only cover a certain portion of your bill every visit. Typically, there are payout limits to how much they'll cover a year or for a lifetime. There might also be payout limits on specific services. 
Every insurance company also has exclusions. Exclusions are services or products that aren't covered by your provider. 
A lot of pet insurance brands exclude routine services like annual exams, vaccines, spaying, neutering, and microchipping. While you can find coverage for services like these, it's much more common to find policies oriented to serious accidents and illnesses. 
Most pet insurance companies also exclude treatment related to pre-existing conditions. Rarely will you ever find a pet insurance company, or any insurance company for that matter, that covers pre-existing conditions. This is why it's so crucial to invest in insurance when your pet is young and healthy. 
Most pet insurance policies also have exclusions on cosmetic surgeries like declawing and hair treatment. 
Average Pricing
The most common question that people have about pet insurance is how much it costs. The pricing for insurance plans can vary greatly from brand to brand. However, there are some universal factors that will affect pricing. 
For one, the breed and age of your pet will play a role in how much your plan costs. Older pets are considered a higher risk for insurance companies to cover. Therefore, they charge a higher premium. 
Your geography will affect pricing, as well. The cost of vet services are not consistent throughout the country. For instance, in major metropolitan areas like Los Angeles, vet services are more expensive.  
Lastly, pricing will also be determined by the type of coverage you choose. Generally, the better your coverage is, the more you can expect to pay. 
Terms You Should Be Familiar With
Before jumping into an insurance plan, you should familiarize yourself with some terms. The insurance world is full of jargon. Make sure you know what you're getting into. 
First off, know what a deductible is. This is the amount of money you need to pay off before your benefits are activated. Basically, this is the threshold you must meet before your provider starts paying for your bills. 
You should also be familiar with reimbursement percentages. Some companies provide higher percentages than others. The higher this number is, the more money you'll get on your bills.
Finally, learn about waiting periods.You won't start receiving coverage until after this period has ended. 
Whenever you buy an insurance policy, you're subject to a waiting period, which is usually about two weeks. If your pet has a pre-existing condition, the waiting period could be much longer. 
---