---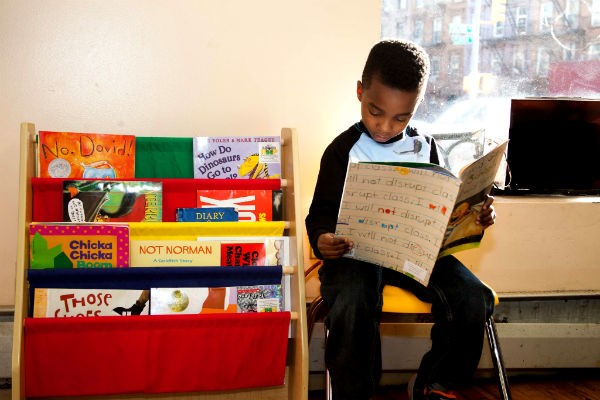 The heartwarming holiday experience you've been waiting for all year–Total Equity Now's 8th Annual Literacy Across Harlem Holiday Book Drive–is finally here!
Starting today–through Thursday, December 19, 2019–join TEN and our outstanding community partners in bringing reading-infused joy, hope, and inspiration to families living in Harlem-based shelters, havens for victims of domestic violence, and other transitional-living facilities.
It's easy! Deliver NEW/LIKE-NEW books to one of our community-minded Holiday Book Drive donation sites listed below (and here). Extra credit for contributing copies of these wonderful books about Harlem!
No books with violent or sexually explicit themes, please. (We're not judging anyone's literary preferences; we just don't deliver those kinds of books to family shelters and havens for victims of domestic violence around the holidays. Your heartfelt "gift" could be someone else's trauma.)
Last December, our all-volunteer team donated 3,138 new and like-new books in time to make the holidays a little brighter for Harlem families. This year, with your help, we'll reach a new milestone: 20,000+ books donated in eight years!
Some say it takes a village; we say it takes a Harlem.
Total Equity Now is proud to partner with the following Harlem-based small businesses, nonprofit organizations, colleges, and faith-based institutions this holiday season to give more Harlemites the invaluable gift of reading!
Cafe One, 1619 Amsterdam Ave. (at 140th)
El Museo del Barrio, 1230 5th Ave. (between 104th and 105th)­, La Tienda
Harlem YMCA, 180 W. 135th St. (between Adam Clayton Powell Jr. and Malcolm X)
Make My Cake, 2380 Adam Clayton Powell Jr. Blvd. (at 139th)
Silberman School of Social Work at Hunter College, 2180 Third Ave. (at 119th)
Sisters Uptown Bookstore & Cultural Center, 1942 Amsterdam Ave. (at 156th)
Teachers College, Columbia University, 525 W. 120th St. (between Broadway and Amsterdam). Dept. of Education Policy and Social Analysis – Zankel Hall, Room 212
Office for Diversity and Community Affairs – Zankel Hall, Room 128
The City College of New York – Program in Premedical Studies, 160 Convent Ave. (at 138th), Marshak Science Building, Room 106
The Riverside Church – Black Lives Matter, 91 Claremont Ave. (between 120th and 122nd), Gift Shop
Total Equity Now (TEN) is a grassroots, volunteer-driven organization engaging community members as active participants and decision-makers in advancing educational excellence and equity by facilitating information sharing, academic enrichment, leadership development, policy research, and community organizing.
---