---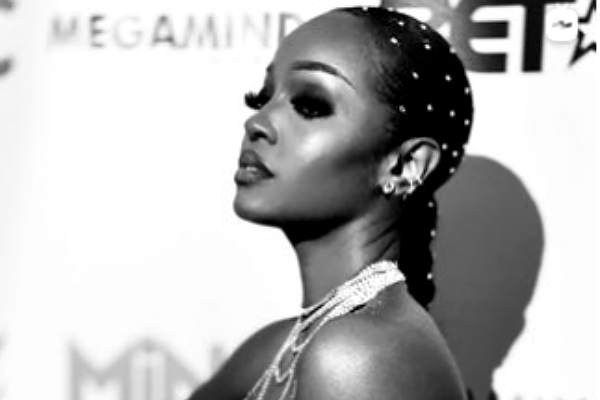 After hearing about Harlem resident, actress, and model Maryam Basir and her new BET Movie "Holiday Heartbreak," we had to know more.
So, we e-mailed her these have to know questions:
Harlem World Magazine: Who is the biggest inspiration in your life?
Maryam Basir: My biggest inspiration is my family, by far. When they look at me and they see greatness, that is what makes me feel whole. I want to be great for them.
HW: What's your fave place in Harlem? What do you think about Harlem?
MB: There are so many amazing places in Harlem so it's hard to choose. Because of where I live, and the awesome energy I feel every time I go there, I'd have to say Corner Social is my favorite spot. The nightlife in Harlem is incredible, just walking around Harlem at night invigorates me and makes me feel alive and free. Since Covid, things have changed, but the energy of Harlem is still there in the people, the outdoor markets, the street style, and the music in the neighborhoods of Harlem. I also love spending quiet time in my brow studio (HiBROW) by myself. It's peaceful and serene (and gorgeous), my sanctuary away from home.
HW: Where did you get your beauty?
MB: Aww, that's sweet of you to say. Thank you for the compliment. Well, everyone says I look exactly like my mom. I've heard it since forever. When people say we're twins, I take it as a compliment because she's absolutely beautiful, inside and out.
Get 4 months free on a WP Engine shared annual plan to celebrate Web Week.
HW: When you're not modeling or acting, what do you do?
MB: I own a beauty business named HIBROW, a Microbalding (eyebrow) and SMP studio in Harlem on 135th and 7th Street. You can catch me microblading brows and fixing hairlines. I take clients by appointment on my off days at HIBROW and HIBROW on instagram.
And I started a nonprofit organization for girls called NOiR Diamonds, whose mission is to empower underserved youth through leadership, social skills, and etiquette training at Noir NonProfit and on Instagram.com at Noir Non-profit.
HW: Why did you come to Harlem to live?
MB: I have an aunt who lives here, whom I love dearly. Whenever I came to New York before I lived here, I would stay with my aunt Val. That's how I got to know Harlem – by going out with friends and discovering new places. When I walk around, I notice that Harlem has everything I need, and more. From Whole Foods to African markets, and within walking distance – I don't even need to leave. Simply being here and experiencing the area, has made me love and appreciate it's vibrance and creativity. Not to mention it's unapologetic blackness, makes me feel right at home.
HW: How do you stay fit mentally and physically?
MB: Every morning I work out doing calisthenics, yoga, then a meditation/visualization exercise. That's how I start my day. That, then key lime water to break my (intermittent) fast in the morning.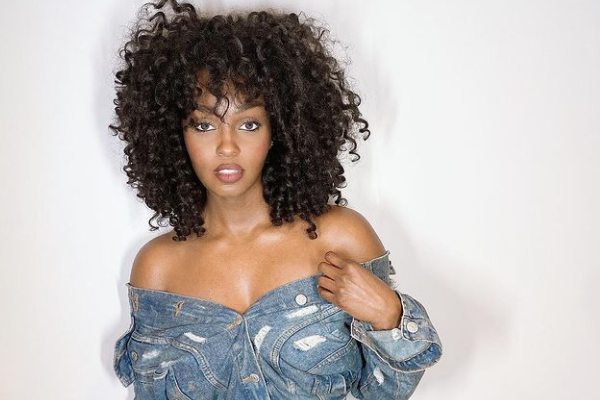 I strive to keep my body healthy by what I put inside. I drink lots of h2o, don't eat meat, drink alcohol, or smoke anything. Mental and emotional clarity is extremely important to me, which is why meditation and prayer are major parts of my life. As a Muslim, there are specific acts of gratitude I practice throughout the day.
Listen it's a constant exercise to stay present, positive, and in a growth mindset. To do that, and I have empowering self-talk, keep like-minded people around me and block the negativity immediately.
Good vibes only!
HW: Thank you.
Maryam Basir, who was born and raised in the Midwest and from Ann Arbor, is an accomplished actor and model who has traveled around the world learning many different cultural customs and social structures. As a young woman, Maryam followed her dreams and started her career by moving to Harlem, New York where she was discovered immediately. https://www.instagram.com
Photo credit: 1-2) Maryam Basir
---