---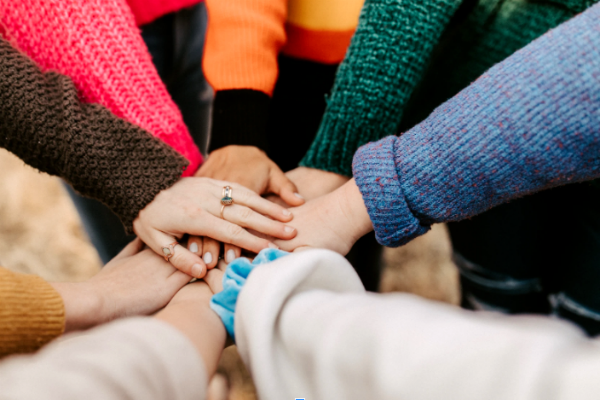 Team spirit is an integral part of any successful business.
It is that special attitude you can feel and see at the companies where employees are not just a lot of people who spend working hours in the same building but a close-knit squad ready to undertake together even the most challenging tasks.
There is no business leader who doesn't dream of being at the forefront of the crew described above. However, many of them just do not know what to do and where to start in order to build a one-of-its-kind atmosphere of camaraderie and full cooperation between the employees of all levels, with no exceptions. Well, it is not an easy goal and definitely not something that can be done in a flash but the good news is, every team leader or manager has the powers to take the company's culture to the next level, literally. Here you have it: 6 ideas for creating a better team spirit.
1. Incorporate Team Spirit Into Your Office Space
The office is a space where you and your colleagues spend almost the whole day working, so it seems just natural to make your workplace a supportive environment for enhanced collaboration. However, many office managers often ignore the opportunity to reap the full benefits of a truly stimulating atmosphere, thinking that a coffee machine in the break room is enough to make employees happy and productive. 
Well, we all enjoy coffee, and no doubt, it is hard to find a better way to build social bonds than with a steaming cup of aromatic beverage in hand. But believe it or not, you can do even better than that. Successful companies pay a great deal of attention not only to how their project and conference rooms are equipped but also how they are decorated. That's why you should look around and try to figure out whether your office is able to encourage team spirit and productive conversation and if not, make every effort to re-design it accordingly.
2. Promote Fitness Activities
Nothing is as good for creating team spirit as sports activities that engage the whole crew. The list of both outdoor and indoor sports is endless but if you want every member of your team to have fun, make sure to select the one that sounds great for the majority. Fitness activities are not only a super way to cultivate team spirit but also to show your company does care about employee's health and well-being. 
To strengthen the feeling of a close-knit team, you can order a corporate sports outfit and adorn it with the company's logo. By the way, creating your own patches for the team and then use them in accordance with your needs and wishes is a huge trend right now. Companies that make them use a wide variety of materials and even offer 3D design, so your options are truly unlimited. If you don't have a clear idea of what you want, you can simply choose from 6 styles of custom patches that are proven hits. And do not forget that there are no losers in the team spirit building game and friendship is the one who always wins – hence be ready to reward every participant with a decent prize, it could be a $10 lunch voucher, engraved trophy, or any other perk you can think of.
3. Mentor and Educate Newbies
There is no better way to nourish the culture and values of your company than educate new employees, especially when seasoned colleagues play the lofty role of mentors. Indeed, given their vast experience in the industry and many years spent in the company, can you think of other people who can put newbies in all the ins and outs of their job? 
Do not be too quick to argue that senior employees are too busy to hand out pieces of advice to the right and the left, and in addition to that, they are not really excited about this idea. Of course, they are busy, and, of course, they just can't be happy if they are not able to focus on their responsibilities, hence risk failing to meet a deadline. But they will gladly transfer their rich knowledge and skills to younger and less experienced members of the team if you provide them with a decent opportunity. Many companies have special coaching programs designed to boost team spirit and let new employees learn from the best in their class.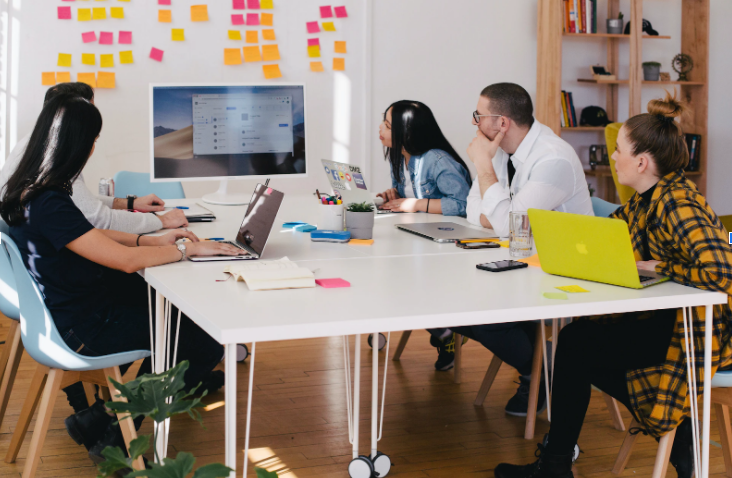 4. Make Team Building Events Fun
Many companies try to organize various team-building events but those "celebrations" are often so boring that employees look for an excuse to miss them completely or leave at the earliest convenience. It doesn't necessarily have to be like that. Use your imagination and think of activities that really can be fun, so people will gladly attend them even in the off-work hours. Believe it or not, a cheery night out at a local bar can work miracles.
5. Let Everyone Feel Important
This is not to say, there shouldn't be a border between senior management and just arrived staff members but no one would argue that every successful business is backed by many "ordinary" employees and the significance of their contribution is hard to overestimate. All you have to do is just let every single member of your team have a say, and let them know that their work and opinion are really important. 
6. Reward Good Work
Equality is a great concept but only when it comes to the starting positions. We bet, you know who of your employees work hard and deliver results and whom of them take several breaks to pass the time up to the end of the business hours. Do not forget to reward those who deserve it because others then will follow their example.
As you can see, creating a better team spirit is not that complicated, you just need goodwill and a couple of simple yet brilliant ideas. Value your employees as they are the core of your business.
---