---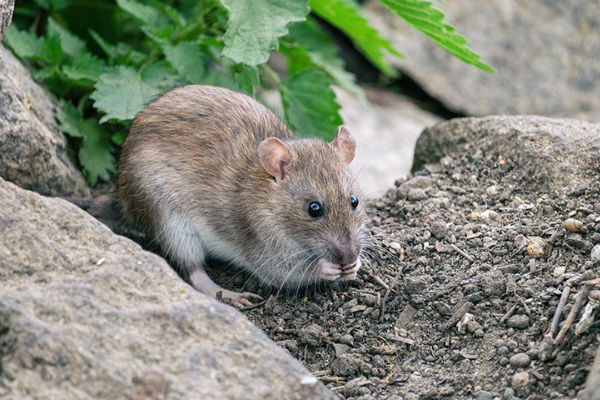 Rodents are definitely some of the most destructive pests that could invade your property. They cause havoc wherever they invade and are extremely difficult to eradicate.
They reproduce at an alarming rate, and their ability to feed on almost anything they come in contact with is astonishing. Some rodents like squirrels, rats, and mice are small enough to squeeze through holes and crevices, surviving and even thriving in some of the strangest living conditions.
Even with the arrival of colder temperatures and a substantial decrease in food supply, it is not safe to conclude that the pest season is over.  Basically, during colder periods, pests and humans find themselves attracted to the same things: water source, food supply, and a cozy environment to build their homes. All too often, these excellent living conditions are found nowhere else but on our properties. Poor property maintenance equates to an open invitation for rodents, most especially rats and mice.
Here are five things attracting rodents to your property:
1. Trash and Recyclables
It is no secret that the food scraps found in trash cans attract all types of rodents. Open trash cans are basically a rodent's dinner table, with them being able to feed on a wide variety of things, from paper to food scraps. You can avoid possible infestations by properly bagging and sealing garbage before putting them in the trash can. It would also be a wise idea to upgrade your open-top curbside recycling container to a closed container. Also, remember to secure the locks to avoid trash spilling if the containers fall over.
2. Poor Landscaping
Tall grass and overgrown shrubs are good hiding spots for rodents. Tall grass and overgrown shrubs not only provide protection, but they also house a major food supply for rodents, insects. Poor landscaping over time can result in not only rodents hanging around your lawn, but also invading your home. Once they have invaded your home it can be very difficult to remove them. However, you can keep them out easily by maintaining your landscape properly. For more tips visit howtogetridofrat.com.
3. Composting
Composting is an excellent way of recycling bio-degradable matter. It is a fantastic way of turning bio-degradable matter into a proper soil amendment, but composts attract insects and rodents because it is an easy source of food. Avoid rodent problems by composting in an enclosed environment that is not close to your house. Avoid composting meat, dairy, and fatty substances, and cover your compost with dried leaves to cover the smell. Rodents have a keen sense of smell, and you would want to limit the things that attract them
4. Gaps In Slides
Small rodents like rats and mice only need about a quarter-inch of opening to invade your home. Once a rat is in your house, it is difficult to remove. Holes in your sliding and between doors are easy entry points. Carry out routine home maintenance to discover such entry points and immediately close them off. Depending on the materials used in building your house, you can use foam sealant, cement plaster, and silicone caulk to plug gaps.
5. Pet Food
This may not be obvious at all, but pet food attracts rodents. Rodents will seek out food wherever, including feeding on exposed pet food and birdseed. Mice and rats can easily sniff out poorly stored food. To eliminate this possibility, store pet food and birdseed in containers that are tightly closed. Also, clean up spilled food and properly dispose of uneaten pet food. For wild bird feeding, do it at least 50 feet away from buildings and sweep away spilled seeds.
---