---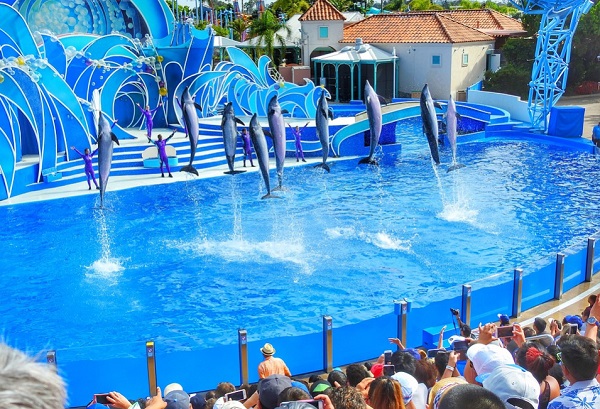 San Diego is an amazing place on all counts. It has world-class beaches and amazing weather year-round. It is an hour's drive from Mexico. It has excellent cuisine and a ton of tourist attractions. This leaves tourists wondering what they should put first on their to-do list when visiting, whether they're from L.A. or the East Coast. Here are five great things to do on your next trip to San Diego.
Visit the Museums in Balboa Park
A surprising number of museums are based in Balboa Park. This list includes the San Diego Museum of Man, the museum of art, museum of photographic arts, and the San Diego Natural History Museum. If you need a break, hiking in Balboa Park is free, and you'll enjoy the eight massive gardens. You may be able to see a Shakespeare play or other live performance, too. Or just go to the San Diego Zoo. There are animals here ranging from koalas to condors. However, their most famous residents are the pandas.
Hit the Beach
San Diego has miles of shoreline. All of the beaches are free. If you want to do something a little different than swimming in the surf and catch some rays, hike the tidepools of Cabrillo National Monument. When you visit at low tide, you can see inside the caves and crevices of the cliffs. Don't forget to go up the rise to get great photos of the ocean while you're at it.
Visit the Farmer's Markets
San Diego has a number of farmer's markets. Arguably the best one is Ocean Beach farmer's market. It doesn't just offer a wide range of local produce. It gets a dose of culture, too, by being located in a hippie beach enclave. You can see jugglers, fire dancers, and artists. There are yoga classes and live musicians. And there is no admission fee.
Go On a Culinary Tour
The best tours of San Diego are culinary. San Diego offers food from dozens of authentic restaurants and cultures. Everything from Mexican, Indian, to Ethiopian food, can be found here. And don't forget California's wine country. You can hire a tour company that will provide a custom wine tasting or beer tour. You could hit the most famous bars in the area or plan a custom night out with friends and co-workers. You might try the best beer breweries in San Diego or enjoy real tequila after trying the best taco restaurant in the city.
Hit the Aquarium
San Diego offers many boat tours and even whale watching, but you can gain a better understanding of the ocean and its inhabitants by visiting the Birch Aquarium. While this aquarium isn't as large as the sea themed park down the road, it is small enough to cover in a day and hosts wonders like leafy sea dragons. The Legoland Sea Life Aquarium is bigger and has more attractions, but it is also more crowded.
Conclusion
San Diego has something for everyone. We've shared our top stops so that you don't miss the best the city has to offer while hitting the top tourist attractions.
---