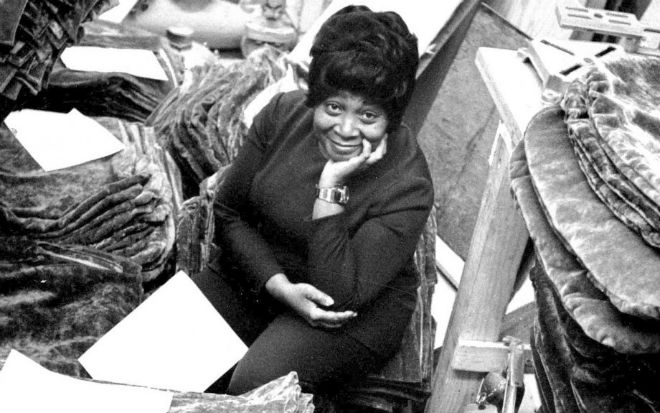 Before she created the original, legendary Playboy Bunny outfit, Zelda Barbour Wynn Valdes (June 28, 1905 – September 26, 2001), designed for divas like Dorothy Dandridge and she created the stage costumes for the Dance Theater of Harlem.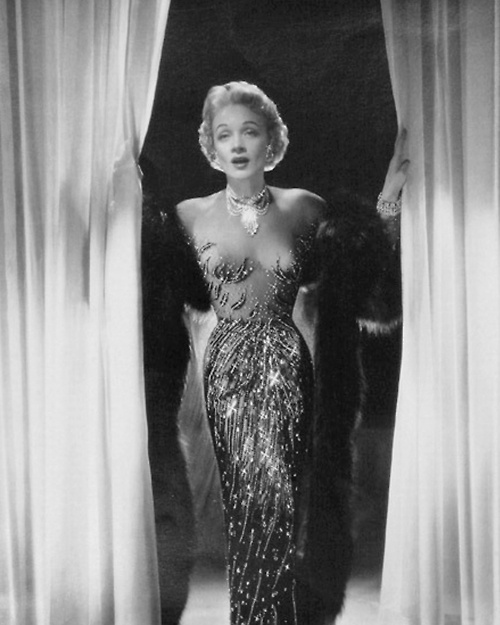 Her unapologetically sexy, hip-hugging gowns were worn by celebrities like Marlene Dietrich and Harlem regular Mae West (below) in the 1920's and 1930's.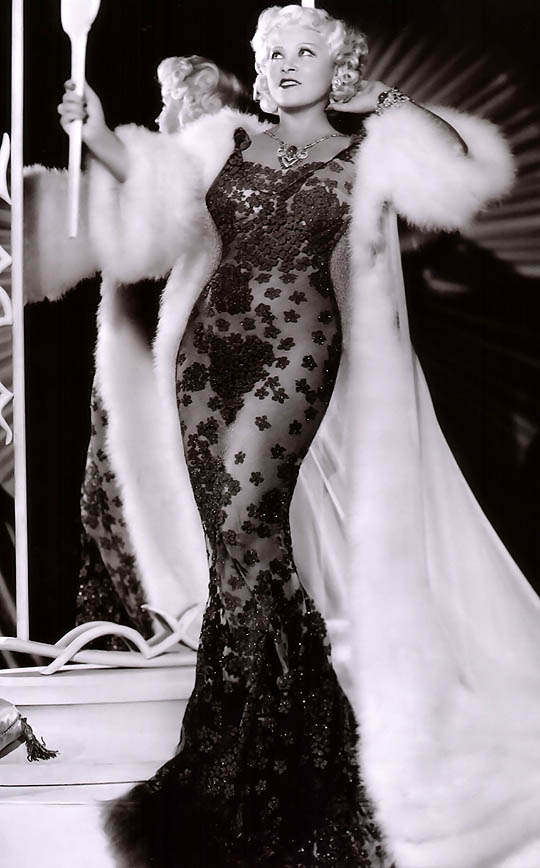 In 1948, Ms. Wynn would opened her own boutique in Upper Manhattan in Washington Heights on Broadway and West 158th Street. She would later move 'Chez Zelda' midtown to 57th street and her sister, Mary Barbour, assisted her and supervised the staff of the store that attracted celebrities and diva's from all walks of life.
Legendary singer Ella Fitzgerald wore one of Zelda's dresses in the 1940's. Zelda spoke of designing for Ella in one of her last interviews with the NY Times, saying, "I just had a God-given talent for making people beautiful," she said in a 1994 and, she was being modest. Consider the story that she always told about Ms. Fitzgerald: "Edna Robinson (Sugar Ray Robinson's wife) recommended me to Ms. Fitzgerald when she was going to sing at the Apollo Theater in New York," said Ms. Wynn. "I was able to measure her once, but thereafter she was so busy that she didn't have the time. She would order – always in a rush – and I would study photos of her and guess her increasing size. She always said they fit and she'd order more, always three at a time. I never had more than three to four days to finish the gowns. I am pleased to say that I never missed a delivery."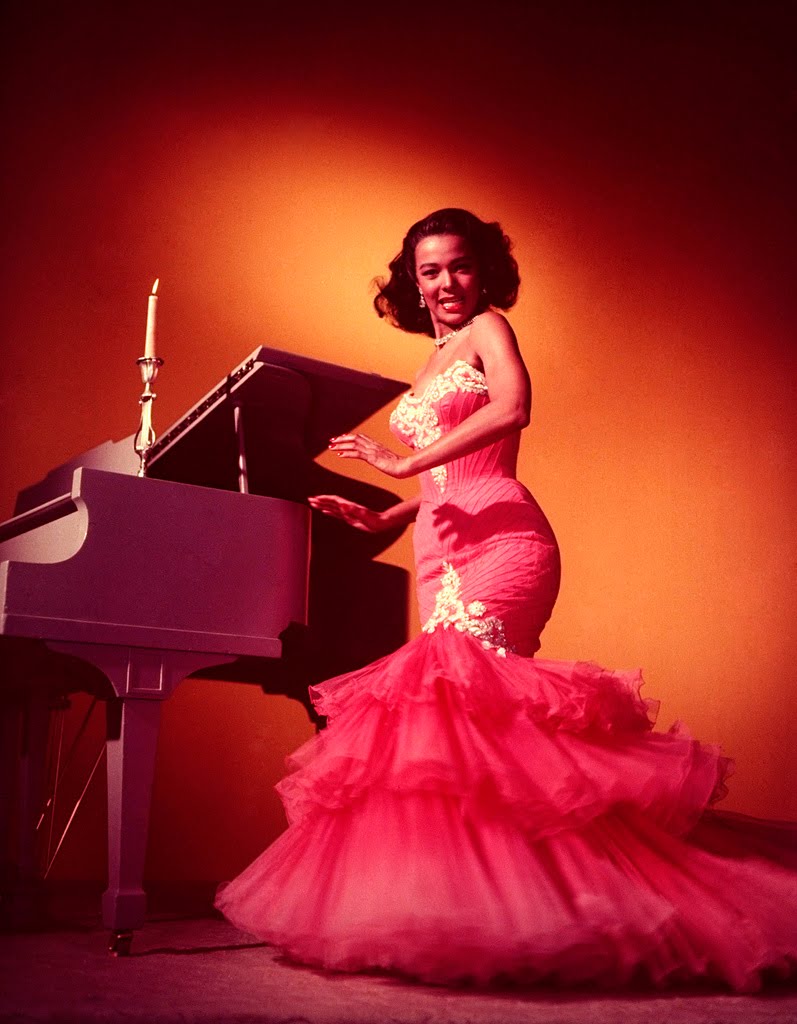 During the sametime celebrity wives like Dorothy Dandridge (above), Josephine Baker, Maria (Mrs. Nat "King") Cole, and as mentioned before Harlem resident Edna (Mrs. Sugar Ray) Robinson purchased her flattering dresses.
In 1949, the Pennsylvania-born designer who would later be known simply as Zelda Wynn, was president of the New York chapter of NAFAD, the National Association of Fashion and Accessory Designers, an organization of Black Designers that was founded by educator Mary McLeod Bethune.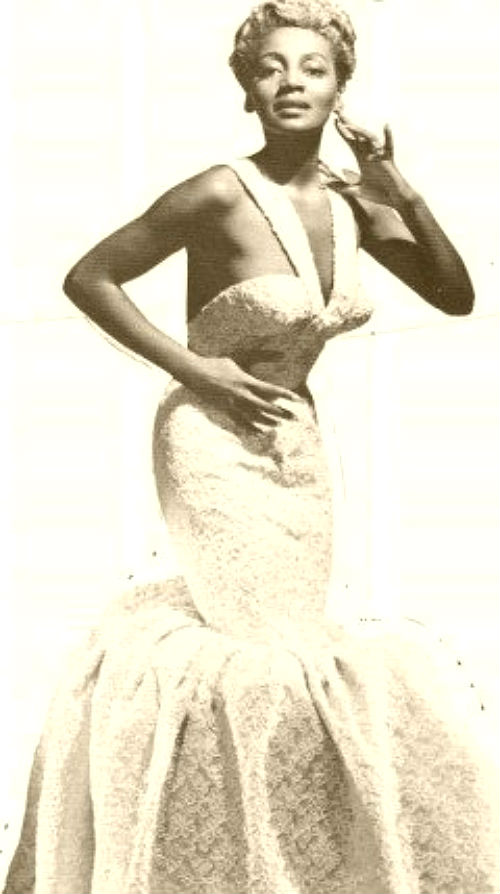 Also, during this time singer Joyce Bryant who performed in many Harlem revues, who was dubbed "the Black Marilyn Monroe" with constant mentions in Walter Winchell's gossip column. Despite her undeniable soprano and four octave range, she was best known for her sexy image, which was jumpstarted by Ms. Wynn.
In 1953, Our World, a premiere magazine for African-Americans at the time,  noted that "Zelda's gowns changed torch singer, Joyce Bryant's career. When Zelda met Joyce, she was wearing bouffant, 'sweet' dresses and was singing 'sweet' songs which, as the designer noted she preferred because she was religious. However, Ms. Wynn convinced the singer that she was hiding her curves wasn't doing her any favors. Once Ms. Bryant adapted the skin-tight, low-cut gowns by Zelda Wynn Valdes, her career took off.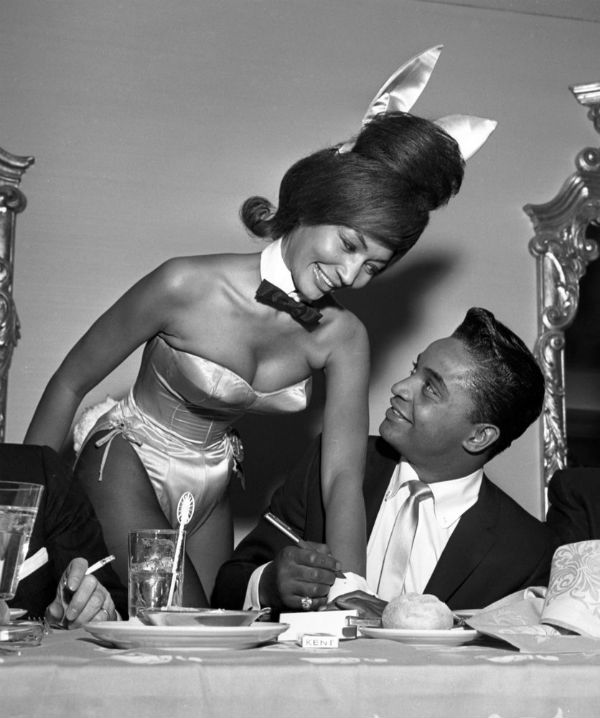 ---
---
In the 1960's she designed the first Playboy Bunny constume for Hugh Hefner the founder of Playboy magazine, she also rocked dresses for superstars like Gladys Knight and opera diva Jessye Norman.
In 1970, Arthur Mitchell asked Ms. Wynn to design costumes for his year-old dance company the Dance Theater of Harlem, and she stayed for thirty years and became the company's matriarch until her death in 2001 at the age of 96.
Related Articles