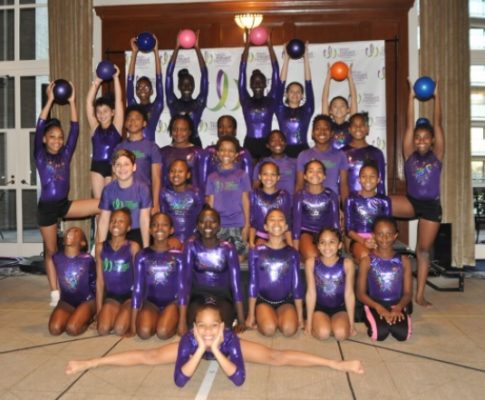 Founded in 1996, the Wendy Hilliard Gymnastics Foundation (WHGF), a Harlem-based not-for-profit organization that provides free and low-cost quality gymnastics programs for inner-city youth, is presenting its annual Showtime in Harlem in the historic Harlem Armory, managed by the Harlem Children's Zone (HCZ). This end of the year celebration which will attract a local crowd of hundreds of attendees will highlight the hard working and dedicated student gymnasts ages of 3 to 17 from Harlem, Washington Heights and South Bronx with special performances from the award winning WHGF Gymnastics Team.  After two decades and serving more than 17,000 youth in Harlem, WHGF recently expanded to offer gymnastics programs in Detroit, MI. 
Hall of Fame Rhythmic Gymnast Wendy Hilliard, first African-American to represent the U.S. in international competition, and member of the Rhythmic Gymnastics National Team for a record of nine times.
U.S.A National Gymnastics Championships Competitors that are members of the Wendy Hilliard Gymnastics Foundation's Competition Team.
Saturday, June 2nd, 2018,11:00 a.m. – 1:00 p.m.
Harlem Armory – Enter at 45 West 142nd Street between Malcolm X Blvd and Fifth Ave.
Related Articles