---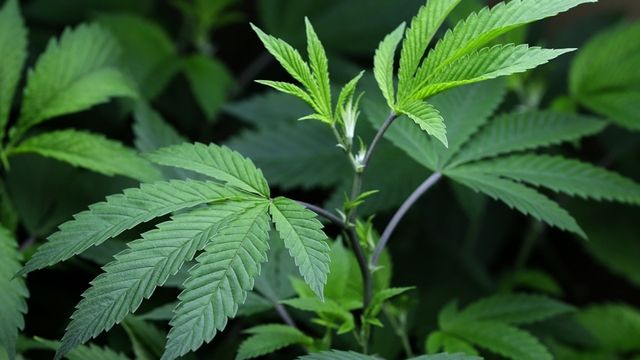 By Greg Miller, Executive Director, NICI
Welcome back to Cannabis Profits Daily. A critical point for newer cannabis investors is that you don't have to invest solely in companies that grow the plant or sell the actual product.
There are dozens upon dozens of companies operating in the United States that never "touch the plant," meaning they don't directly run afoul of U.S. federal law.
Such companies could be producing the containers cannabis is sold in at state-legalized stores in the U.S. or federally approved ones in Canada.
Others could be providing security services at farms, greenhouses, or retail dispensaries.
Yet others could be working on technological breakthrough including those used in "seed-to-sale" tracking software that is so important in states with tougher regulatory requirements.
These are all "pick-and-shovel" plays. And it's a great way to cash in on the massive growth of this industry.
For those of you who signed up for our emails in the run-up to the historic American Cannabis Summit, you hopefully have already heard a little about how this stock has advantages over most cannabis companies in three key areas.
Here's what I'm talking about…

The Landlord of Cannabis Is Already a Moneymaker
Innovative Industrial Properties Inc. (NYSE: IIPR) became one of my favorite plays in cannabis early this year. The U.S.-based company is a real estate investment trust (REIT) that basically buys facilities – often from cannabis producers themselves – and then leases the properties back to the cannabis companies for their use.
This is the first and best-run cannabis REIT I found. And three things really stuck out for me about this company – they're things most cannabis companies simply can't claim:
It's profitable – so the business is stable and even lower risk than many other cannabis companies because there isn't an issue with federal regulators.
It's paying a dividend – so you can start collecting income fast; these are rare to find when it comes to cannabis.
It's available on a major U.S. stock exchange – there's no easier exchange to buy from than the New York Stock Exchange, which hosts IIPR stock.
This American company is already thriving.
Now, imagine the upward potential when those federal financial restrictions finally get lifted. That will open up so much more opportunity for this company.
Since the Summit, IIPR's price is essentially unchanged – about equal to the major stock averages such as the Dow Jones Industrial Average. That's one of the things I like about Innovative Industrial – it offers a high-return exposure to the cannabis industry and a growing dividend with less of the volatility found in much the cannabis market.
The overall business strategy has impressed enough folks that Innovative Industrial will be joined by others in the space. And you should see this as a good thing.
Here's what's happening…

American Cannabis's Big Fish Pushing New Developments
There have been a couple of interesting developments with the company in recent weeks. Both are related to MedMen Inc., the big multi-state cannabis retailing company that had wild success by going public earlier this year.
The first thing is that MedMen has entered into an agreement to acquire PharmaCann, one of Innovative Industrial's tenants. When the transaction closes, Innovative Industrial's tenant credit quality will ratchet up a notch, since MedMen is among the best-capitalized cannabis firms in the world.
There is a rush going on right now to acquire retail locations and even the licenses to open such locations. The newly perfected RTO (reverse takeover)/IPO process on the Canadian Securities Exchange is making public capital available to companies in a way that was not previously available. There is a flood of private capital entering the sector, too.
All that money is funding the mergers and acquisitions by firms hoping to establish a national retail brand for cannabis sales.  Those mergers could be good news for IIPR in the future, too – other tenants could be acquired by well-capitalized multi-state operators.
The second MedMen-related development could be important to Innovative Industrial in the very near future. MedMen is selling some of its facilities to private cannabis investors and one facility to a newly created REIT sponsored by that investor. MedMen has also agreed to sell other properties to this new REIT over the course of time.
Trending: Three Pot Stocks to Own Before Today's Polls Close
A new cannabis REIT is an important endorsement of the REIT structure in cannabis real estate finance. And at least initially, it does not even represent a competitive threat to Innovative Industrial. The new REIT, called Treehouse Real Estate Investment Trust Inc., is focusing on retail locations as opposed to growing facilities.
Thanks for being an important part of the National Institute for Cannabis Investors.
Before you go, we have to take a moment to talk about today's midterm elections. Because right here, right now, you can change your financial future forever. As we speak, four states are casting their votes on cannabis initiatives. Michigan and North Dakota are voting to legalize recreational use. Then Utah and Missouri, two of our most conservative states, have medical initiatives on the ballot that are both expected to pass.
That's why experts are calling for this year's midterm elections a tipping point for legalization on a national front.
One of those experts is former Speaker of the House John Boehner. He recently told us that legalization isn't a matter of "if," it's only a matter of "when."
And when that day comes, he believes the floodgates are going to be blown open for this entire industry, ushering in a new wave of wealth for cannabis investors.
And if you strike first, you stand to make an absolute fortune.
---