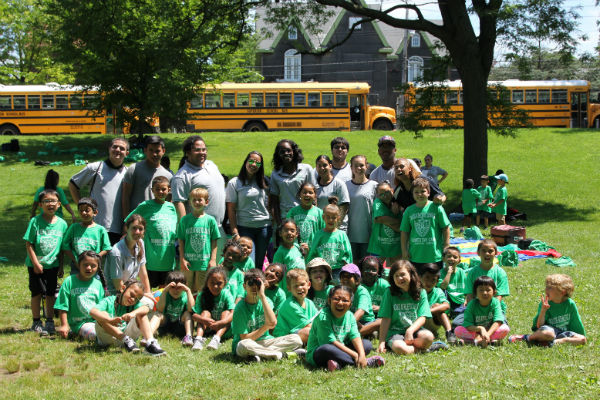 This summer, Police Athletic League (PAL) children who are participating in Summer Day Camps in Manhattan will explore the theme "Music from Around the World." Young people at PAL's 21 summer day camps, taking place at PAL centers, will learn about a wide variety of global music genres and showcase what they have learned at PAL's annual Cultural Day and Pennant Quest events.
Harlem And Other NYC Youngsters' Artwork Featured In 2017 Police Athletic League CalendarArtwork by four Manhattan children, Ramfis Matos, Oumar Komara, Annette Bonsa, and Nicholas Spencer,…Dec 29 2016harlemworldmag.com
PAL Summer Day Camps in Manhattan will help children gain a better understanding and appreciation of music from across the globe. At Polo Grounds Cornerstone, located at 3005 Eighth Avenue, boys and girls will focus on Classical and Opera music in Europe. Classical music is serious art music composed during the late eighteenth and early nineteenth centuries, characterized by the development of the sonata. Opera music is an art form in which singers and musicians perform a dramatic work combining text and musical score, usually in a theatrical setting. Meanwhile, the Armory Center, located at 216 Fort Washington Avenue, will discover the origins of Jazz in the United States. The children at the William J. Duncan Center, located at 552 West 52nd Street, will explore Mariachi music in Mexico, a version of Spanish theatrical orchestra containing violins, guitars, and a harp; it celebrates the joys, struggles and the triumphs of the Mexican people. Youngsters at the Harlem Center, located at 441 Manhattan Avenue, will learn about Reggae music in Jamaica, which refers to most types of popular Jamaican dance music that evolved out of genres such as Ska and Rocksteady.
"Children at PAL Summer Day Camps will immerse themselves in the music and sounds from a variety of places, learning about different countries of the people who formed those rhythms, and their culture," said Frederick Watts, Executive Director, Police Athletic League. "Summer at PAL is full of fun outdoor activities and learning experiences."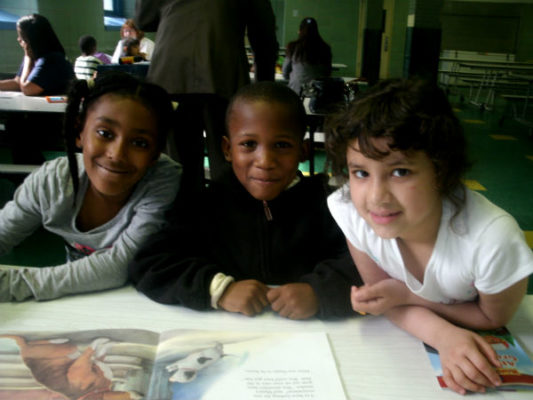 PAL's Summer Day Camps give kids a safe place to go during the summer months, with a wide range of academics, arts, sports, field trips, and other activities. Each of these elements helps develop fitness for the body and mind. Special citywide events will be held throughout the summer and give campers the opportunity to learn and practice team work, self-control, center spirit, and friendly competition among representatives from all PAL centers. These special events are held at various parks throughout New York City.
PAL's Education and Program Development Department will supply academic enrichment programming for elementary and middle school children. Elementary school children will participate in PAL's Academic Athletics, which sets aside two hours a week to focus on guided and independent reading, as well as improving math skills, such as multiplication, division, addition and subtraction. PAL Smarts is the Middle School educational curriculum with an emphasis on math and journaling, which gives participants the opportunity to practice writing and self-expression skills. The "word of the day" helps to build sight word recognition and usage while enhancing vocabulary knowledge. Some of the clubs at PAL centers for middle school children will include the STEM (Science, Technology, Engineering and Math) in fashion, computer literacy, cooking and nutrition, journalism, newsletters, photography, dance, sports, and community service projects. In addition, activities have also been designed to promote team work, problem solving, critical thinking and self-expression. A Summer Learning Loss Prevention Assessment will also be utilized throughout the city.
Police Athletic League Awards Ceremony Celebrates Recipients From Harlem To HoustonOn May 3, 2017, Police Athletic League children, families, friends and supporters gathered at the PA…May 16 2017harlemworldmag.com
New York City's Police Athletic League is the first and finest civilian-run PAL in the country. Founded in 1914, PAL has served the city's young people for over 100 years. PAL provides recreational, educational, cultural and social activities to 35,000 boys and girls annually. It is also the city's largest, independent, nonprofit youth organization. For more information, please visit www.palnyc.org.
Related Articles
VIDEO
---
Harlem Cultural Archives is a donor and foundation-supported Historical Society, Its mission is to create, maintain and grow a remotely accessible, online, interactive repository of audio-visual materials documenting Harlem's remarkable and varied multicultural legacies, including its storied past as well as its continuing contributions to the City and State of New York, the nation, and the world.
Support Harlem Cultural Archives
and
click here to get more Harlem History
, Thank you.