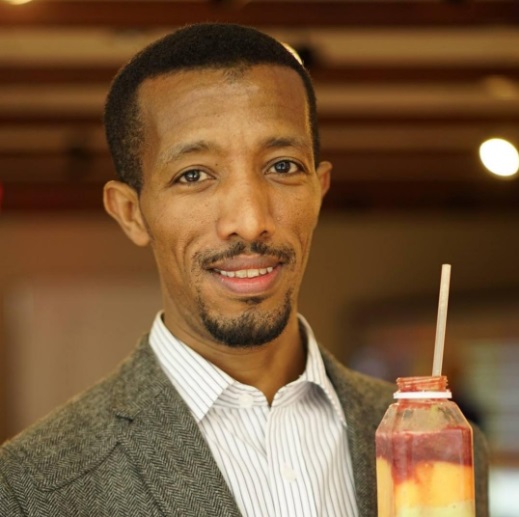 By Yolande Brener
The first time I entered Oasis Jimma Juice Bar off Broadway on 139th Street, owner Abdi Abajabal, asked me if I had a skill I could offer for Oasis Powerhouse.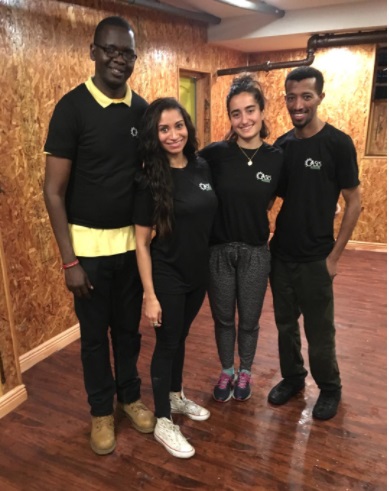 What inspired you to open Jimma's Oasis and Oasis Powerhouse?
I moved to Harlem from a refugee camp in Kenya. I had diabetes, and was looking to build a healthy lifestyle… I took my personal experience as a responsibility to change the situation for so many people in Harlem and New York as a whole. After a long time with this dream, and a long time working hard to make money and have a stable life here, I opened Oasis Jimma Juice Bar in 2012.
… I realized that what was missing from the neighborhood was more than healthy food, but actually having access to resources that allow for a full healthy life – be that educational, physical, mental, anything! I want Oasis Powerhouse to be a place that builds a community that enables everyone, regardless of economic background, to thrive.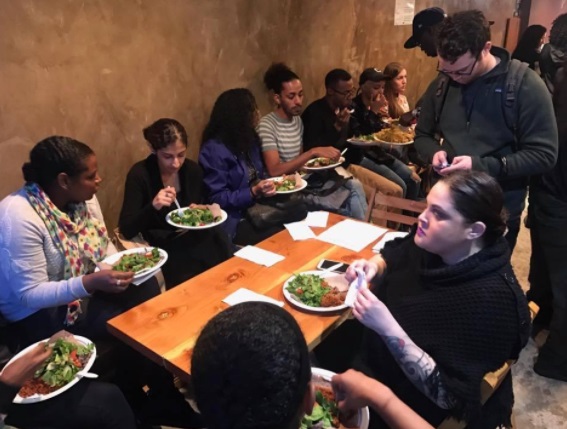 How long have you been in Harlem, and why did you choose to create your venues here?
I have been in Harlem since 2004. I lived and worked here, and saw the need for healthy food, so I decided to open my stores where that need was. Harlem is like my second home. If I don't do that for my home, why am I doing it? It is not about where there are the most crowds or people, but about where I can contribute the most.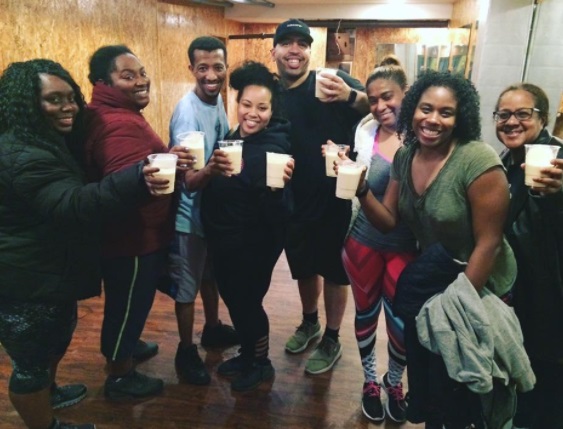 Who will enjoy Jimma's Oasis and Oasis Powerhouse?
Anyone and everyone comes to Oasis Jimma Juice Bar – people who live in the projects, celebrities, firefighters, students, teachers. I give samples to elementary school students. I go hand out juice at the church. People come order juice during New York fashion week. Everyone and everyone enjoys the juice bar!
Oasis Powerhouse is geared towards the community of Hamilton Heights and Harlem. We want adults and kids to have access to free fitness classes, nutrition, educational workshops. This community center exists to empower the local community, and we want it to be a resource for people from all backgrounds, but particularly those who are low-income, who are from the area, and who have the need for the things that we are offering.
---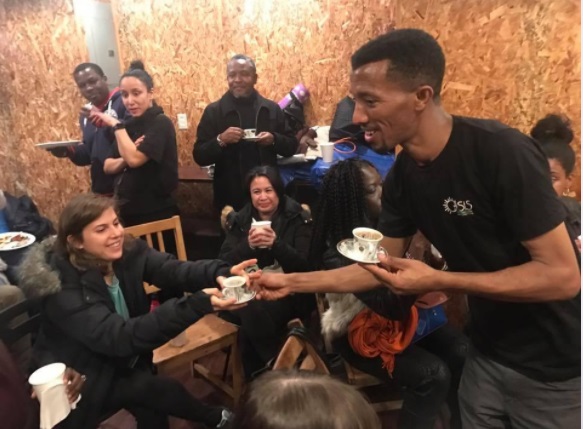 When are the events at Powerhouse and how can people find out about them?
We have a schedule of classes and events on our website. We also regularly post about our classes on our facebook and instagram. Right now, we have weekly yoga classes on Tuesdays and Saturdays. We have a fitness bootcamp Tuesdays, stand-up comedy on Wednesdays, and some additional classes coming up including music workshops, help with social security and benefits enrollment, and more! January 7, 2018, we are having a big event – it will be a New Year's Resolution Party with food, music, conversation, and discussions of how we are going to grow personally and communally in 2018. Come to that event to learn more about what is in our future!
Listen to the new podcast with owner Abdi Abajabal, writer Yolande Brener and host Danny Tisdale on his  The Danny Tisdale Show below:
Oasis Jimma Juice Bar, 3163 Broadway, New York, NY 10027, oasisjjb.com, 646.590.0685.
Read more about Yolande's Yard by Yolande Brener here.
Related Articles