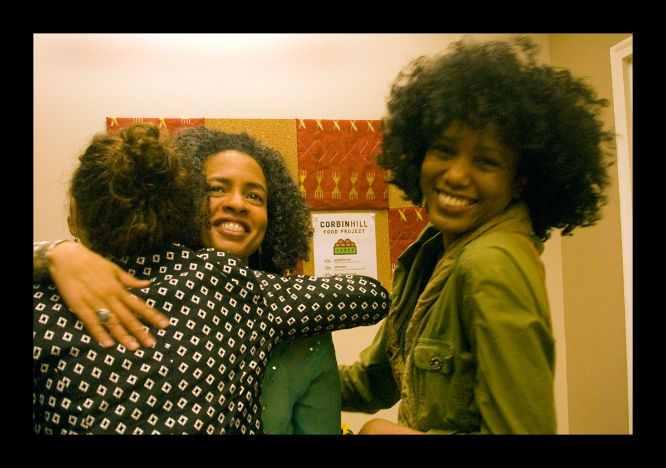 By Yolande Brener
Harlem Chi Community Acupuncture on 125th Street was buzzing with good vibes at the April opening party. Locals of all ages stopped by, and although most of the visitors were new to acupuncture, they seemed keen to give it a try.
Owner, Johanne Picard-Scott, welcomed a steady stream of guests into the bright, inviting space. Ina from Big Apple Curry offered some of her organic, all natural dishes including curried chickpeas and cheddar crisps. Johanne also offered teas from Serengeti Teas and Spices for visitors to sample.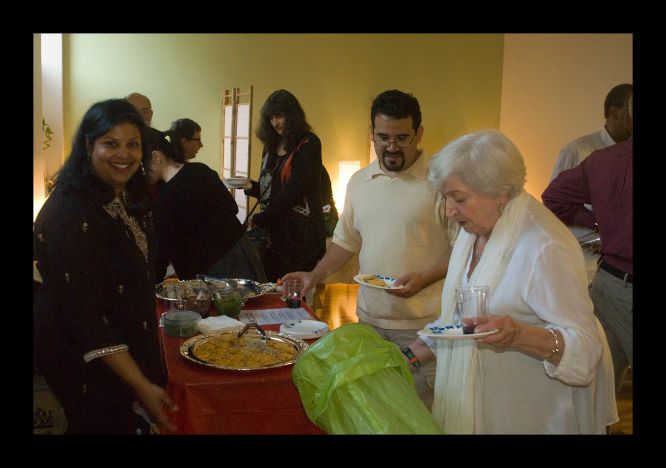 Johanne studied Chinese medicine for ten years before opening her business, but she kept it under wraps until she was ready to make a 180-degree turn from her job as a corporate attorney.
"I started practicing yoga and then reading a lot about eastern philosophy," said Johanne. "I just sort of fell in love with it. I put my blinders on."
Johanne grew up in Haiti, and her parents came over for the opening, but she views Harlem as home away from home.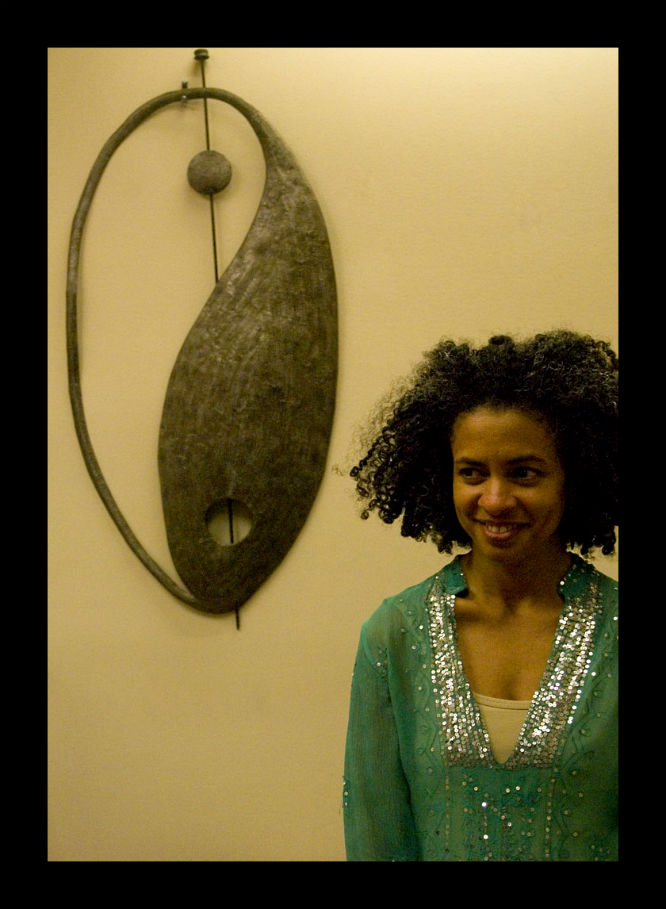 "I've lived in Harlem for ten years," said Johanne. "I'm fully invested in the community. I bought my apartment the same year I started Chinese medical school, same year I got married."
Johanne believes in the economical and good energy advantages of treating people in the room together.
"The idea behind community acupuncture is to make it more accessible," she said. "By me being able to treat more people in a common room, it helps to keep the cost down."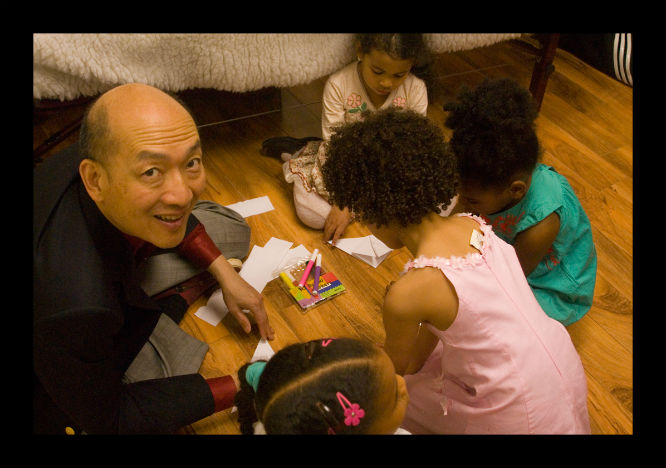 "I've had one patient in that room, two patients," she continued. "The minute I have three patients in that room, everyone falls into a deep state of relaxation."
Johanne said people come to her most commonly to be treated for pain or insomnia. So far she has had clients ranging from college students to senior citizens.
Traditional theories state that acupuncture influences the vital force, or Qi, of the body. The World Health Organization recognizes over 43 conditions that acupuncture is known to treat. Harlem Chi Community Acupuncture offers an affordable and convenient option for those wanting to explore the benefits of Acupuncture
Photographs by Patrick Scott
Related Articles
---