---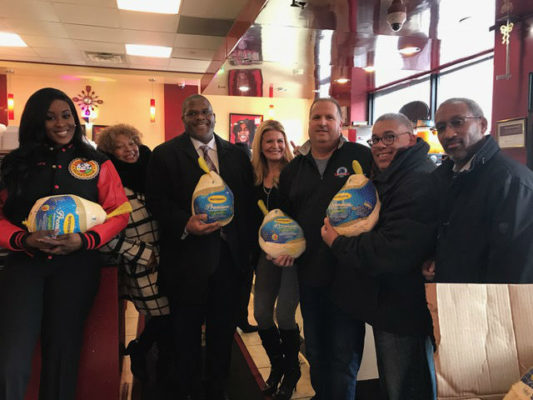 On Thursday, November 24, 2016, for the third consecutive year, Harlem Congregations for Community Improvement, Inc. (HCCI) joined Sweet Mama's Soul Food & Salad Bar for a Thanksgiving dinner giveaway that almost didn't happen.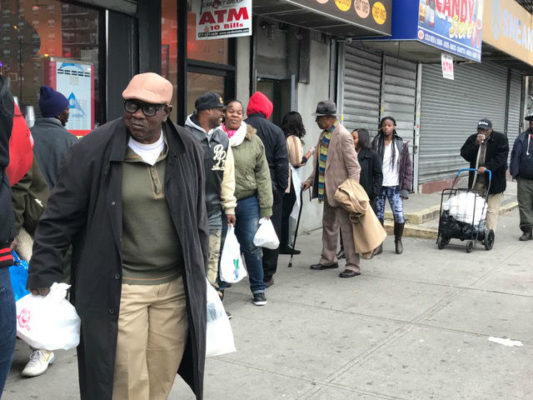 This year, the event was nearly cancelled when — due to opening a new location — Sweet Mama's was unable to make its usual commitment of $5000 in food and staff. To ensure that the tradition continued, HCCI leveraged community ties to provide the food needed to feed Harlem's hungry.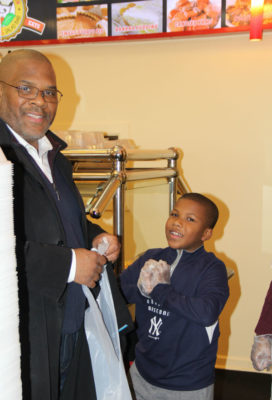 Caroyln Paul, a lifelong Harlem resident and HCCI staff member rolled up her sleeves, working day and night to secure contributions. "I said to myself, this is for the Harlem community," said Paul, who helps facilitate the event each year. "This has to happen!"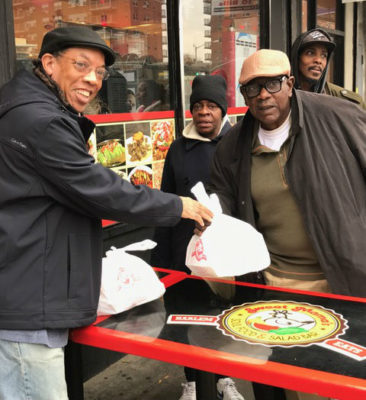 And happen it did! Super Foodtown provided the majority of the food; and with help from Monica Morales at WPIX-TV's PIX11 and community activist Clark Pena, attorney William V. Ferro of Ferro, Kuba, Mangano and Skylar PC, provided all of the turkeys!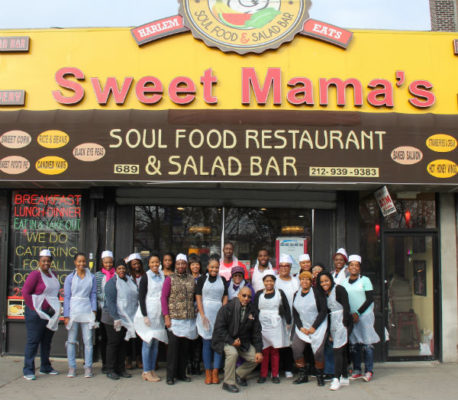 "During the holidays its especially important to let our most vulnerable residents know that they are not forgotten," said HCCI President & CEO Malcolm A. Punter. "That's why we are grateful to all of the new partners who joined with HCCI, and Sweet Mama's, to make this third annual event a success."
Sweet Mama's is located at 689 Malcolm X Blvd, New York, NY 10039, near 145th Street. The quick-serve soul food eatery is a member of the Bradhurst Merchant's Association (BMA), an alliance of Bradhurst-area businesses that was founded by HCCI.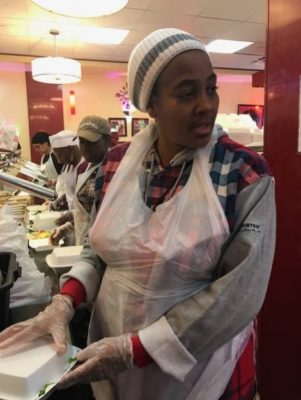 An interfaith consortium of congregations, HCCI is committed to the comprehensive redevelopment of the Harlem community. Since 1986, HCCI has been committed to the holistic revitalization of Harlem by providing economic development opportunities and empowerment of Harlem residents to rebuild their community. To learn more about HCCI programs please visit www.hcci.org.
Photo credit: 1) WPIX11 Thanksgiving – Right to Left, Maiga, daughter of Sweet Mama's owner; Carolyn Paul of HCCI, Malcolm A. Punter, President & CEO of HCCI; Monica Morales of PIX11, attorney William V. Ferro; Clark Pena, and Abdul Haqq of Sweet Mama's. 2) Line Thanksgiving: Harlem residents line up outside of Sweet Mama's for the HCCI/Sweet Mama's Thanksgiving Dinner Giveaway. 3) Malcolm & Malcolm – Each year, HCCI President & CEO Malcolm A. Punter and his son Malcolm Jr. volunteer, distributing free meals on Thanksgiving Day. 4) Giveaway Thanksgiving – HCCI's VP of Equitable Development distributes free meals. 5) Volunteers Thanksgiving- About half of the HCCI/Sweet Mama's Thanksgiving Dinner Giveaway Volunteers strike a pose outside of the restaurant. 6) Packing Plates – Lillian Lewis and other volunteers pack dinners for the Harlem community. Photo Credit: MacDonald Layne
Related Articles
---