---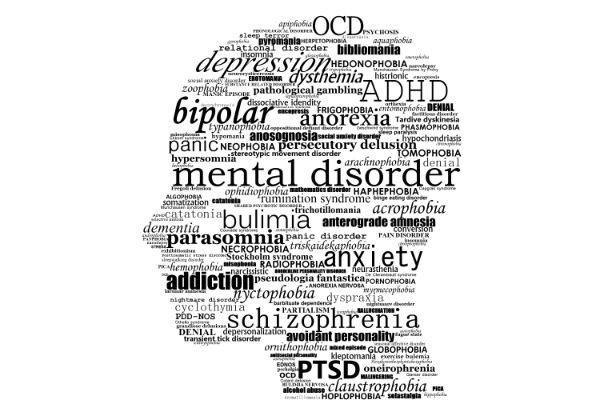 During these extraordinary, lonely and isolating times, there is a huge need for help, support, compassion and connections from Harlem to Hollywood. For the millions around the globe that need to connect with real people and who are experiencing similar thoughts, feelings and emotions, Lyf, a free, new iOS and Android app and social media experience, has launched to offer the world's largest virtual support group. For those struggling with Covid-19 related anxiety and depression, or needing questions answered, Lyf has a team of licensed psychologists on the platform 24/7 to answer questions and provide feedback for free.
The team behind Lyf understands that today's world is full of challenges, struggles and questions and the app was created so nobody has to face their issues alone. With a judgment-free community of tens of thousands, anyone can easily connect with others that are going through exactly what they are and receive support. No matter what someone's struggle or interest, real people are talking about it on Lyf.
"Lyf is a platform to share thoughts and experiences that might be too personal for other social media. Whether you're scared or impacted by Covid-19, battling anxiety, dealing with infidelity, coping with loss, struggling with addiction, or questioning your sexual identity, there are others going through the same thing," said Eddie Wittenberg, Co-Founder & CEO of Lyf. "With Lyf, you're provided a world of support in the palm of your hand. It's a crowd-sourced emotional support network for whatever is going on in your life and in your mind."
Lyf and Covid-19
As Covid-19 has put billions around the world on stay-at-home orders, Lyf is providing a vital resource to help anyone that is experiencing anxiety, loneliness, fear, isolation and more. The platform is an easy-to-access resource to discuss issues and emotions, or simply vent feelings. Lyf also knows that while many need professional support, not all can afford it. To help ease the burden, Lyf is providing free, 24/7 access to licensed psychologists to answer virus related questions and concerns.
Lyf "Beats"
On the app, users can post their experiences, known as "beats. These can include a users' obstacles as well as their achievements – and because there's no shortage of what life can throw at you, users can create as many beats as they want, for any topic that might be of interest.
Each beat is its own discussion on its own topic and features its own timeline and privacy settings. Beat creators can choose to share their beat with select people, with the entire Lyf community, or choose to be completely anonymous. There are currently tens of thousands of beats on the app and new ones are being added every day.
Lyf is free and always will be for discussing and receiving support from fellow Lyfers. The app also offers a premium and highly affordable "Lyf Support" service for when a user finds themself seeking professional guidance from the app's licensed psychologists. At the rate of only $10 an hour, Lyf's psychologists are there for users on-demand, 24/7 for any types of questions or support, not just those that are Covid-related.
Lyf, available for free for iOS and Android, is a self-care community that always has your back. Lyf users, called Lyfers, are never alone as they can connect with others currently on the same path as well as those who are on the other side of what they are going through. Lyf features interesting people and stories improving their well-being through community. The app's licensed Lyf Support psychologists provide confidential, unbiased, expert guidance around all aspects of life. Lyf makes this world just a little less lonely and is confidential, free and always there for you. More information can be seen at: lyf.app/
Lyf partnered with Giant Propeller in the Summer of 2019. Giant Propeller, based in Los Angeles, is a leading marketing agency helping emerging brands accelerate growth.
Giant Propeller, founded by Jordan Freda and Mike Bodkin, serves a diverse client base and is proud to share and enhance the ongoing important mission of Lyf.
---