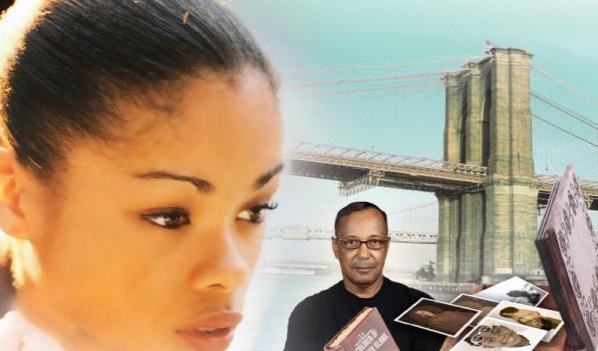 As we celebrate the month of October with the theme of Winter Travel, we reflect on the world politics of language and culture with an excerpt from the novel, An Ocean of Jewels (Harlem Writers Guild Press, 2006), by Judy C. Andrews:

From Chapter One
The Early Times Old Style Kentucky Whiskey tasted good for breakfast.I took another sip as I worked on my third glass and reread a passage from an article my father wrote in a newspaper the year I was born. It was five o'clock, Christmas morning, 1999, and I waited.
People, places, and things never really die because my mind holds them when I'm not paying attention, like gene pools or circles or photographs connecting to the beginning of my life.
My hands danced across my face wiping tears away as I read the last poem I'd written in my journal, after Blue Greene went home to take care of business, a prayer for my own healing. Birthdays have a way of making me pray.
Listen to Judy C. Andrews on Eartha's World Poetry And Prose On The Danny Tisdale Show (Audio) podcast here.
I observed photographs of my parents, myself, and a love letter my father had written to me on the day I was born that I found hidden beneath my mother's mail in a top dresser drawer when I was eight and discovered the scent of Chanel No. 5 perfume on my fingertips.
Last night, the hospital had called me before Blue Greene had. My father's pressure had been dropping all evening. Daddy had been in a diabetic coma for two days.
Waiting for death a day before my birthday when I was 12 gave me anxiety every birthday after that because I was always waiting for a phone call telling me that someone had died. For 17 years, I've been waiting, only to find out that now, at age 29, I can't handle it. I placed the phone's receiver back on the machine anyway.
I let the photographs and a love letter fill a cave in my soul overflowing like the Gullah/Geechee heritage of Georgia I owned, but had never learned. Inside the cave lived a dark mix that reminded me of tough roots, cypress forests, and peat moss that thrived on the shores of the Okefenokee Swamp as well as the Ogeechee and Savannah Rivers that surrounded low country living. I never learned the language my mother and father spoke whenever they wanted to share a secret about a murder in 1901 that kept my father from sleeping comfortably most nights when he came to visit Mama and me when I was a child. But the language of photographs and a love letter kept appearing on the walls of the cave that had grown in my soul along with the oak trees, especially on my 12th birthday, when my mother's sweet whispers of her love for me disappeared.
That night, I learned the art of dancing people used to wipe tears away.
Judy C. Andrews is a journalist, educator, member of The Harlem Writers Guild and author of An Ocean of Jewels. Find out more about her at www.blessedbrown.com
---
---
Related Articles