---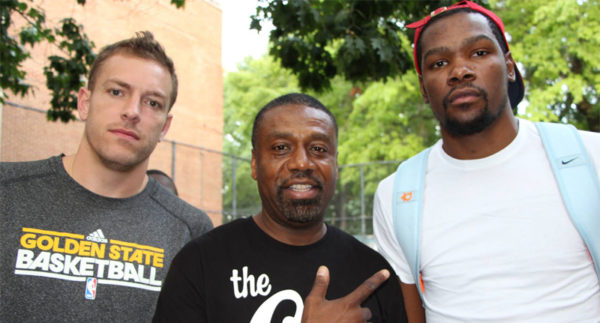 Rucker Park in Harlem. That's all you have to say. The court on West 155th Street and 8th Avenue has been home to some intense games for the last three decades.
Now the court will be known for the man who helped put it on the map.
Greg Marius (center in the photo above) died at the end of April 2017, according to published reports, from cancer. In 1982, he founded the Entertainers Basketball Classic. The tournament and outreach programs have served thousands of local students and brought in the world of hip-hop and professional basketball.
Via source
Related Articles
---