---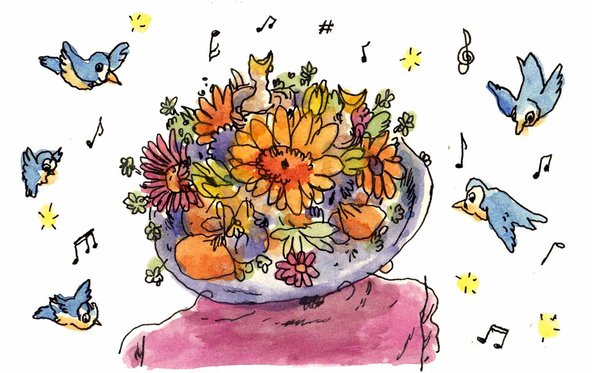 Dear Diary,
This is my first time on the bus since I've moved here, and the women of Harlem are heading to church.
One by one they board the different stops. They wear large hats, cocked to the side and brimming with: feathers, bows, sequins, lace, wire and buttons. The woman sitting in front of me has a small bird nesting on her hat. Two cobalt beads eye me back.
Upon boarding the bus, each woman takes slow deliberate steps. They strut down the narrow strip of the bus, chins high, balancing the cornucopia above and looking formidable. Their eyes sweep through me without a second glance.
Each hat tells a story, suggests a power, a secret. Each hat part of a special language — sacred and silent — an esoteric tongue known only to the churchgoing beauties of the M3 bus.
I sit hatless, tongueless, marveling (source).
---