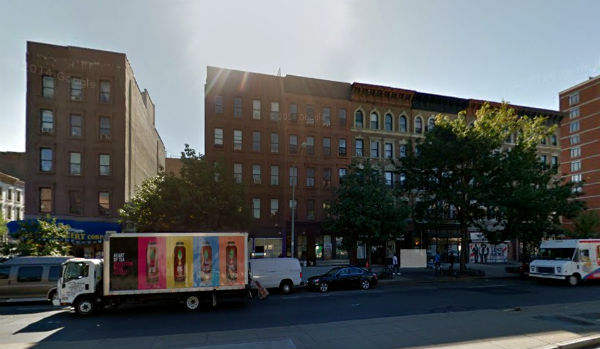 The woman's body lay in a pool of blood, illuminated by police floodlights that shone into bedrooms on a Harlem block.
There were knocks on doors shortly in the earliest hours of Tuesday morning, and questions from investigators about whether residents on Lenox Avenue had heard the 39-year-old woman get shot in the head. After closer examination, the police then said the woman had in fact been stabbed in the head, but the unsettling feeling remained: Violence that had been sweeping the city, neighbors grudgingly concluded, had crashed onto their front stoop.
But late on Tuesday afternoon, in the most curious turn in the case, the police announced that they were in fact investigating the woman's death as a suicide, saying that she seemed to have died after a long fall.
The turnabout — apparently the result of a misreading of the fatal wound by emergency medical workers — by turns reassured residents who had feared a random act of violence and unnerved others who suspected a cover-up.
It also made for a muted Stop the Violence Rally and Vigil, which had been planned by residents early in the day for Tuesday afternoon.
The woman, whose name had not been released as of Tuesday evening pending notification of next of kin, was discovered on the sidewalk outside 406 Lenox Avenue, near West 130th Street, after a 911 call at 12:17 a.m.
Marval Lashley, a nurse who returned to her fifth-floor apartment at 406 Lenox Avenue around 1 a.m., said investigators knocked on her door, wanting to know if her son had heard a gunshot. He said he had not.
Emma Blake, who is in her 90s and has lived at 406 Lenox Avenue for about seven decades, said she was baffled by the sight of blood spilling from the back of the woman's head just outside her second-floor window.
"This is the first time this has ever happened on our block," she said, when the authorities still believed the death was a homicide.
An autopsy indicated that the woman had suffered a head wound consistent with a high fall, the police said, adding that video recovered from nearby businesses lent more weight to that account.
The woman had a history of psychiatric problems, and had previously tried to kill herself.
But some residents found the shifting account of that morning's tragedy unpersuasive.
---
---
"It's still Harlem. I don't care how many condos they build."
"They got three different stories," said Que Stew, who works at Astor Row Cafe on the same block. "I'm going with the first story, the gun." He added: "It's still Harlem. I don't care how many condos they build."
Others, though, blamed those same condominiums for the violence that visited Lenox Avenue on Tuesday.
Calvin Hunt, the executive director of a local public safety organization, said at the small afternoon rally that while the violence of decades past had faded, new issues like homelessness caused by rising rents and drug addiction had supplanted old neighborhood ills. Given the new "mind-set in Harlem," he said, suicide made a certain kind of sense (source).
Related Articles
VIDEO
---
Harlem Cultural Archives is a donor and foundation-supported Historical Society, Its mission is to create, maintain and grow a remotely accessible, online, interactive repository of audio-visual materials documenting Harlem's remarkable and varied multicultural legacies, including its storied past as well as its continuing contributions to the City and State of New York, the nation, and the world.
Support Harlem Cultural Archives
and
click here to get more Harlem History
, Thank you.