---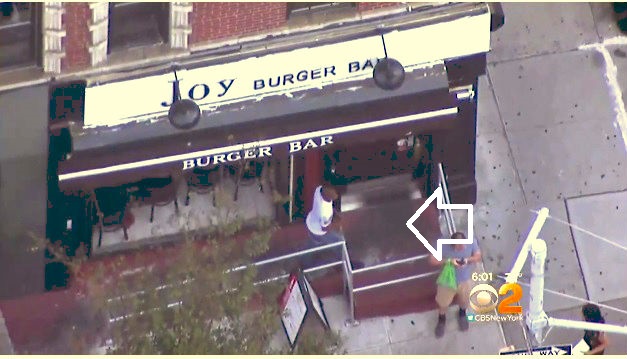 A woman was rescued from the basement of an East Harlem restaurant Monday after falling through the floor.
As CBS2 reported, the incident happened late Monday afternoon at Joy Burger Bar, at 100th Street and Lexington Avenue.
It happened just inside the front window, where there is a metal panel set into the floor. The panel can be lifted up to provide access to the basement, Aiello reported.
At some point this afternoon, the panel was up, and somehow a woman visiting the restaurant with her husband fell through the open hole into the basement about 7 1/2 to 8 feet below.
The woman was injured enough that she could not leave the basement of her own power, so the FDNY came and rescued her by gaining access through a very small door on the 100th Street side on the south side of the building. The door is about 2 square feet.
Firefighters got the woman out through the door and she was taken out through a stretcher.
The woman appeared to be in her 40s. Her husband told a photographer that she was seriously injured and in a lot of pain.
Early Monday evening, the panel was closed and a table was on top of it (see arrow in photo), and the restaurant was open as usual.
---