---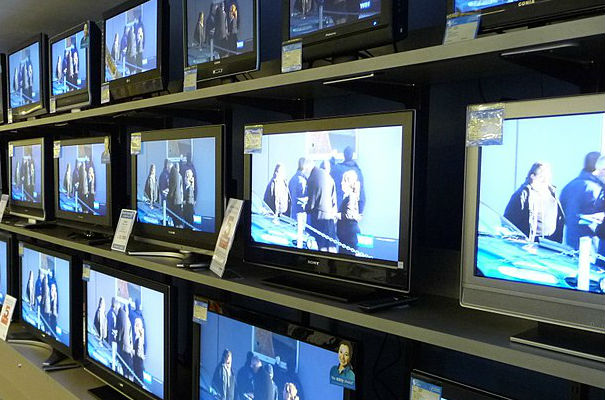 With NBC 4 New York, WNBC, Telemundo 47, WNJU, COZI TV and TeleXitos moving their over-the-air broadcast signal to a new frequency in the coming weeks, local viewers using an over-the-air antenna will be required to rescan their televisions.
They should rescan their televisions on Thursday, August 1, 2019, starting at 1 PM to continue receiving over-the-air programming without any interruptions.
This change will not impact viewers using cable, satellite or on-line digital platforms such as the NBC 4 New York or Telemundo 47 mobile apps. Also, the upcoming changes apply to COZI TV and TeleXitos viewers in the New York TV market.
"Rescanning your television only takes a few minutes. We have made this process easy to understand, and will be making additional information available on-air, on-line and over the phone," said Eric Lerner, President and General Manager of NBC 4 New York.
Viewers using an over-the-air antenna can rescan their television by:
Pressing "menu" on their television remote
Finding either the "channel" or "antenna", depending on their television
Clicking on either "auto-tune" or "rescan", depending on their television
Letting the television automatically adjust (will take between 5 and 15 minutes)
"With many Telemundo 47 viewers using an over-the-air antenna to access our broadcast signal, the rescan process is important. This is why we are asking our viewers to circle August 1 at 1 PM on their calendars as the date they need to rescan their TVs. We are devoting additional resources to support the rescanning process, including a special customer service line available in both English and Spanish to answer viewer questions," said Cristina Schwarz, President and General Manager of Telemundo 47.
Viewers can visit NBCNewYork.com/rescan or Telemundo47.com/rescan to access a "how to rescan your television" video tutorial, step-by-step instructions and troubleshooting information. Viewers can also contact a special, bi-lingual customer service line at 855-999-1518 with any questions.
Prior to August 1, NBC 4 New York, Telemundo 47, as well as COZI TV and TeleXitos (in the NY market) will air crawls during regularly scheduled programming regarding the impending over-the-air signal change and the need to rescan televisions. They will also air public service announcements on their broadcast and digital platforms with step-by-step rescan instructions.
NBC 4 New York / WNBC is the flagship station of the NBC Owned Television Stations division of NBCUniversal, serving the New York Tri-State area with an unparalleled commitment to broadcast excellence for more than 75 years. The station features New York's largest investigative reporting team, the I-Team and Emmy Award-winning journalists who successfully track down the answers to the questions most important to viewers. NBC 4 New York's consumer franchise Better Get Baquero returns every call, responds to every message and has recovered more than $5 million for consumers.
Storm Team 4, the station's trusted weather team, utilizes the most accurate and the most powerful weather technology available to keep Tri-State viewers informed and safe when severe weather strikes. This includes StormTracker 4, the only commercial high-frequency S-Band dual polarization fixed Doppler weather radar operating in the Northeast. In addition to NBC 4 New York's primary channel, other programming outlets include COZI TV, the station's multicast channel, and out-of-home platforms, including TV screens in taxi cabs, elevators and aboard New York-New Jersey PATH trains. The station also delivers news and information across all platforms, including its dedicated website, mobile app and social media platforms. For more information about NBC 4 New York, visit NBCNewYork.com.
Telemundo 47 / WNJU is the Telemundo television station serving Spanish-speaking viewers in New York, New Jersey and Connecticut for more than 50 years. The Tri-State's Spanish-language broadcasting channel for soccer, Telemundo 47 will offer exclusive Spanish-language coverage of the 2022 and 2026 FIFA Men's World Cup™ tournaments, as well as the 2025 FIFA Women's World Cup™ tournament.
Delivering more than 27 hours of locally-produced news, information, and entertainment programming each week through their linear and digital platforms, Telemundo 47 was the Tri-State's first Spanish-language television station to offer live-streamed broadcasts through a dedicated mobile app. The station offers comprehensive breaking news coverage and features the New York market's only team of bilingual meteorologists, La Autoridad en El Tiempo, who use cutting-edge technology to keep viewers and their families safe and informed. This includes Tele Doppler 47, con tecnología S-band, the most powerful and most accurate weather technology available.
Telemundo 47's local consumer investigative unit, Telemundo Responde, returns every telephone call, responds to every electronic inquiry and has recovered over $1.5 million for local viewers. The station also features Acceso Total, the region's only local entertainment variety program with TeleXitos, the station's multicast network, offering viewers many beloved, iconic television series in an easy-to-watch, comfortable Spanish-language format. As a station, Telemundo 47 demonstrates its commitment to the communities it serves by cultivating local partnerships with organizations that reflect the diversity of the local market. For more information about Telemundo 47, please visit Telemundo47.com.
COZI TV is NBC's national multicast network that delivers a 24-hour line-up of TV's all-time best shows and pop culture favorites, featuring a primetime block of recent comedy hits. COZI TV launched on January 1, 2013, on the multicast channels of the NBC Owned Television Stations group. The network is available in more than 90 million homes nationally, or nearly 82 percent of the U.S., including the New York market. For more on COZI TV, visit COZITV.com. TeleXitos is a national multicast network that serves as a destination for viewers who want to watch their favorite action and adventure television series and movies from the 1970s to 2000s in Spanish and without subtitles. TeleXitos launched on December 1, 2014, on the multicast channels of the Telemundo owned television stations, and is available in 31 markets, including the New York market. Visit TeleXitos.com for more information. Both COZI TV and TeleXitos are part of NBCUniversal Owned Television Stations, a division of NBCUniversal.
---