---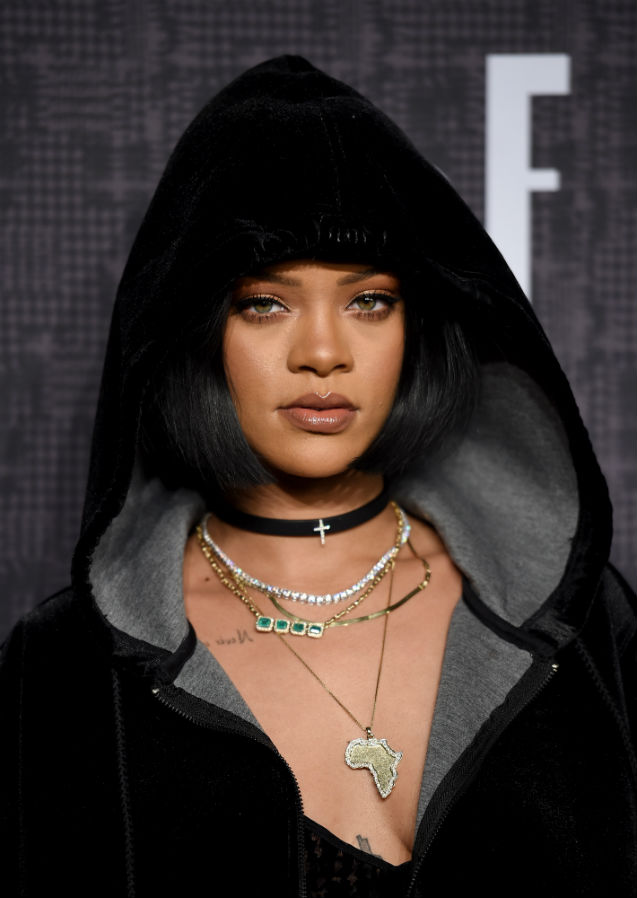 Last year, H&M launched Nyden, a new brand focused on targeting millennials by tapping "co-creators" (or cool people, like DuaLipa, Justine Skye, and most recently, Dr. Woo) to produce a collection based on what they wished existed in the world. The idea behind Nyden — whose name is the combination of Swedish words "ny" and "den," meaning "new" and "it," respectively — is that its customer is, according to The Cut, "more sensitive than ever to credibility, authenticity, and personality. They're also more sensitive than ever to exploitation of themselves or other people."
Well, we have a feeling Nyden's latest drop (which has since been absorbed into H&M), currently available online at H&M, will resonate with shoppers. The new-ish label is teaming up with Farren Jean Andrea — a.k.a. Fucci — the man responsible for changing the way we think about grocery shopping and Bella Hadid, Refinery29 has learned exclusively. It was Fucci's work as a stylist with It girls like Rihanna and Hadid that initially caught Nyden's attention. "I guess I was in one of my 'shoot my shot' kind-of moods," Andrea tells Refinery29 of how the partnership came about. He talked to his manager about potentially working with Nyden on something bigger, and Nyden got back to him within two weeks.
From there, the social media star, who is good for sliding into potential clients DMs, showed up to his first design meeting with countless ideas. "I've had so many ideas in my head since I was, like, five," he notes. He was inspired by movies with impressive villainesses, like Kill Bill and Sin City, but also anime flicks like The Last Airbender
 and Cowboy Bebop. Andrea explains he's drawn to strong women, and considers his mother and Rihanna to be among those who have made lasting impressions on his life.
The collection is trend-minded and edgy, featuring a lot of python material and dragons, one of Rihanna's favorite motifs. In fact, he tries to envision Rihanna and Hadid in his pieces as he's designing them. He, of all people, knows that if you can get the right people in your clothing, you'll be on the right track. That, and the fact that Versace recently shared a photo of a python pattern similar to what he's working on. Instead of getting discouraged, however, he took it as a sign that he was doing things right. "It was just a coincidence," Andrea says. "It's flattering, it's like oh my god, we're on the same track." He did release a sample of his own on his personal Instagram just so people know his Nyden collection has been in the works, and when it does come out, that he didn't copy Versace. Great minds think alike.
Read the entire article and check out the gear here.
---