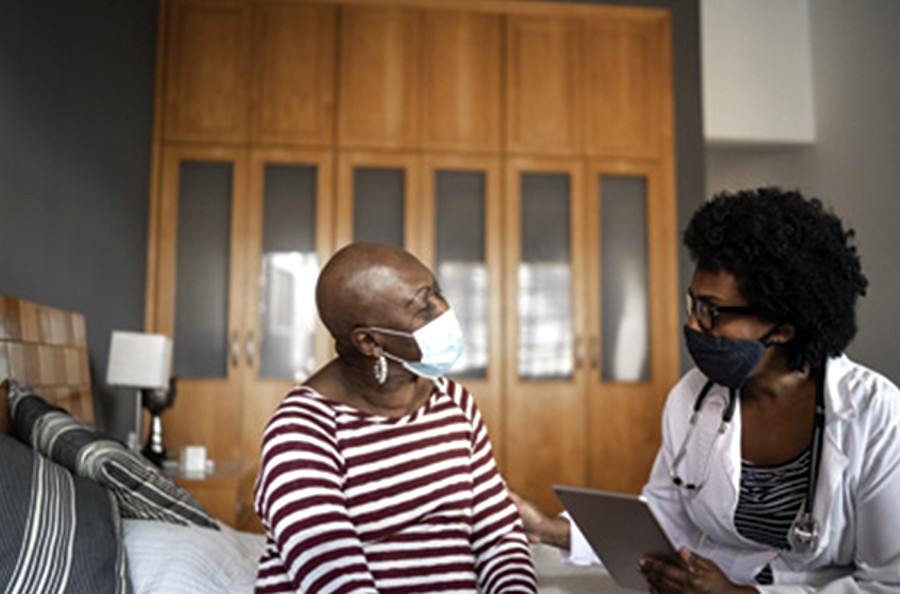 Making your home more accessible is an important consideration for anyone, regardless of age.
Whether you're a senior looking to stay in your home longer or a young family wanting to plan for the future, there are many benefits to improving accessibility in and around the house. In this article, we'll look at the various reasons why it pays to make your home more accessible and discuss some tips on how you can go about it. 
Seniors in your home
If you or a loved one is of advanced age and still living in the home, then making it more accessible should be at the top of your list. As we age, our mobility can become more limited, and navigating around the house on our own can become increasingly difficult. By making various modifications to your home such as widening doorways, installing ramps or stairlifts, and adding grab bars in the shower or bath, seniors can live more safely and independently for longer. For example, a wheel chair lift or ramp can make it easier for seniors to enter and exit the home, while grab bars in the bathroom can help reduce the risk of falls. It is also important to consider comfort and convenience, such as adding handrails on both sides of the stairs or automated lighting systems with motion sensors.
Children 
Making your home more accessible isn't just beneficial for seniors—it can also be beneficial for children or other family members who may have a disability or medical condition that requires special accommodations. For example, if you have a child in a wheelchair, installing ramps can make it easier for them to navigate around the house and access all areas of the home. Similarly, wider doorways can provide better maneuverability and lessen the strain of navigating tight spaces. Special considerations such as building an outdoor play area that is safe and easy to use for children with mobility issues or installing adjustable seating in the kitchen to make mealtime easier are also important.
Safety 
Making your home more accessible can also help improve safety for all members of your household. For instance, adding railings and non-slip surfaces on staircases, installing handrails along hallways, and making sure there are no obstacles in walkways can help keep everyone safe from falls or tripping hazards. Adding outdoor lighting is another good way to increase visibility around the property at night—an essential measure for any homeowner looking to maintain a safe environment. It is also important to install tamper-resistant locks on windows and doors, as well as smoke and carbon monoxide detectors throughout the home.
Increased Value 
Next, improving accessibility doesn't just benefit those living in the home—it can also boost the value of your property. For instance, if you install ramps or a stairlift in your home, it can make it more attractive to potential buyers who have mobility issues or are looking for a more accessible living space. This can be especially beneficial if you plan on selling the house in the future. Also, increasing the safety of your home can be a good selling point, as it can give potential buyers peace of mind that their family will be safe and secure. If you are planning on staying in the home for longer, making it more accessible can still be beneficial—it may even help to reduce your insurance premiums.
Comfort and Convenience 
Next, making your home more accessible can also make life easier for everyone living there. For example, installing automated lighting systems with motion sensors can add convenience by turning lights on when you enter a room and off when you leave—a great benefit for those who may struggle to reach switches or find the light in dark spaces. Other features such as voice-activated appliances, remote-controlled window shades, and adjustable countertops are all great options that can make life more comfortable and convenient at home.
Aesthetic Appeal 
Finally, making your home more accessible doesn't have to mean compromising on style. Many accessibility features can add to the aesthetic appeal of a space. For instance, installing stylish handrails along staircases or adding beautiful lighting fixtures with motion sensors can make your home look more inviting and contemporary. If you are looking to make your home more accessible but don't want to sacrifice its appearance, it is important to research and find products that both serve a functional purpose and look great.
Making your home more accessible is an important consideration that offers many benefits for all members of the household. From improving safety to increasing the resale value of your property, there are plenty of reasons why you should consider making your home more accessible today. With a few simple modifications and improvements, you can help ensure everyone in your home lives as safely and comfortably as possible. Good luck!
Related Articles