---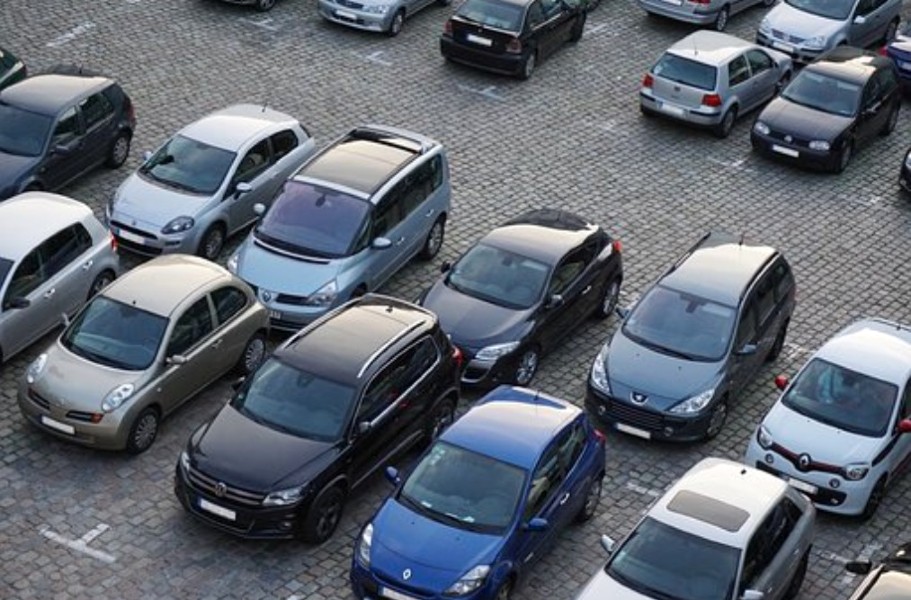 People seeking to own a new car often go to the local dealership to browse and select it. But these days, you don't have to follow that tradition.
A physical trip to a brick-and-mortar establishment is no longer necessary because you can now buy your new ride at an online auto auction. It's fresh, exciting, and cost-effective.
Long gone are the days of visiting multiple dealerships to find the most suitable car. You can now also avoid haggling with salespeople over prices. Online public auctions have made it easier for people to purchase vehicles without leaving their homes.
It's no wonder why people are turning more often to this alternative method: the benefits of buying cars at auctions are numerous.
This post outlines some major reasons to consider online auto auctions like SCA auto Auction for your next car purchase.
Start Bidding Low at Online Car Auctions
For a few reasons, cars commonly start at a lower bidding price at online auto auctions than at in-person dealerships.
Traditional car dealers must pay for the physical location, associated overhead costs, and staff wages, whereas online auction sites have lower operational costs.
Additionally, online car auctions often involve repossessed, seized, or salvage titles that need to be sold quickly. Therefore, they may be priced competitively to attract potential buyers.
Furthermore, a larger variety of cars is available online, and from different locations across the US. This widens the market, which means pricing can vary depending on location and competition.
Impressive Car Range
Online car auctions such as SCA Auctions can offer an impressive car range. This vast range is due to their website gathering cars from various sources, including insurance companies, private sellers, and vehicle leasing or rental companies.
It also means they have more types of vehicles available for bidding, like motorcycles, trucks, and even boats.
What's great is that geographical boundaries do not limit online car auctions. They reach a global customer base which translates to an increased range of cars, compared to a physical auction company where the space for its vehicles and customers is finite, and its location is limiting. Their inventory is set by factors like their budget, storage, and agreements with manufacturers.
Moreover, the bid offers at online car auctions can significantly increase in value as more people participate in the auction process. This then encourages more sellers to list their vehicles on these platforms.
In comparison, traditional dealerships usually stock vehicles from specific manufacturers or models.
As you can see, both online and in-store dealer auctions have pros and cons. But there are more unique cars to discover at an online car auction, thanks to its broader scope and access to multiple vendors.
SCA Auctions Are Accessible
SCA car auctions are more accessible, making the purchasing process fast and easy. The online auction company eliminates the need for physical visits, which can be time-consuming and require transportation costs.
And if you need some support when using their website, worry not. The auctions' customer service is quick to respond and can assist you with any queries or concerns you have.
Online auto auctions couldn't be more convenient. Browsing available listings can be done right there at home or in your office, saving you the trouble of a trip to the dealership. You can already see what's on offer and, if you're still unhappy with the selection, you won't have spent time or money on the trip.
You can bid anytime you want, as long as you do so within the given deadline; the listings are live and you're ready to front the cash if you cast the winning bid.
Online Auto Auction Transparency
When considering bidding at online car auctions, potential buyers are happy to discover more transparency in these listings.
For example, SCA Auto Auction provides detailed information and images of the vehicle, eliminating any discrepancy that may arise due to misleading information provided by the dealer.
Online auctions are typically conducted with guidelines and regulations that protect the interests of all parties involved. As a result, there is greater transparency in pricing and bidding processes.
Customers will have access to information on timing constraints since online car auction platforms operate 24/7 globally. They will know the complete bidding process from when they create an account to how long a bid lasts.
Buyers can already expect acceptable payment methods in their region, whether they need to prepare their credit cards or wire transfers.
Unlike purchasing from private parties, where they may not have disclosed some hidden damages until it's too late, auto auction sites almost always list detailed descriptions.
However, do be careful, as there is still a risk. It's especially crucial to pay attention when you're looking to purchase a salvage car. It may have more damage than what was initially disclosed. Remember to research your preferred vehicles and car history before bidding.
Final Tips
Public car auctions can be an excellent way to buy a car for much less than market value.
As long as you have researched and prepared, great deals on your preferred car await you. And these deals may be better than what you can find in face-to-face dealer auctions.
But if you're ready to try your luck at an auto auction, SCA Auto Auctions is the ideal site to start your experience bidding for your favorite cars.
Why not get started and register an account with us today?
Related Articles
---