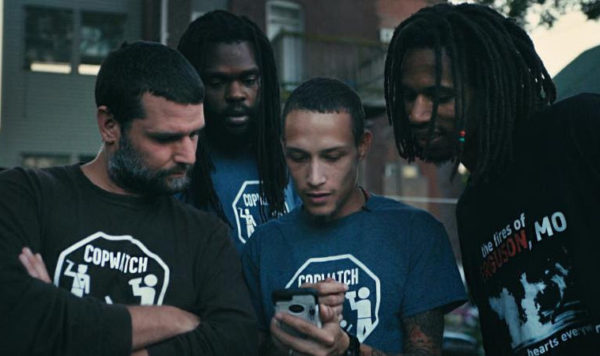 Copwatch is the true story of We Copwatch, an organization whose mission is to film police activity as a non-violent form of protest and deterrent to police brutality. Around the country, a network of regular people take up cameras to bear witness to police actions and hold law enforcement to accountability. Director Camilla Hall profiles several We Copwatch members, including Kevin Moore, who filmed the arrest of Freddie Gray in Baltimore, and Ramsey Orta, the man who filmed Eric Garner's fatal Staten Island arrest in the devastating video that has galvanized protestors and activists nationwide. And yet Orta is the only person involved in these incidents who has seen the inside of a jail cell. In her powerful directorial debut, Hall crafts an intriguing and incredibly timely profile of citizen-journalist-activists who are seeking to disrupt the ever-present challenge of police violence.
Check out exclusive clip from the 2017 documentary:
Via youtube
Friday, 9/22 – Saturday, 9/23, 7:30pm
Maysles Documentary Center, 343 Lenox Ave/Malcolm X Blvd., New York, NY 10027
Related articles
Related Articles
---
VIDEO
---
"We re-imagine, recreate, and redeem cultural omissions and misrepresentations of Blackness, for the culture. ...." This post is made in partnership with British Pathé.