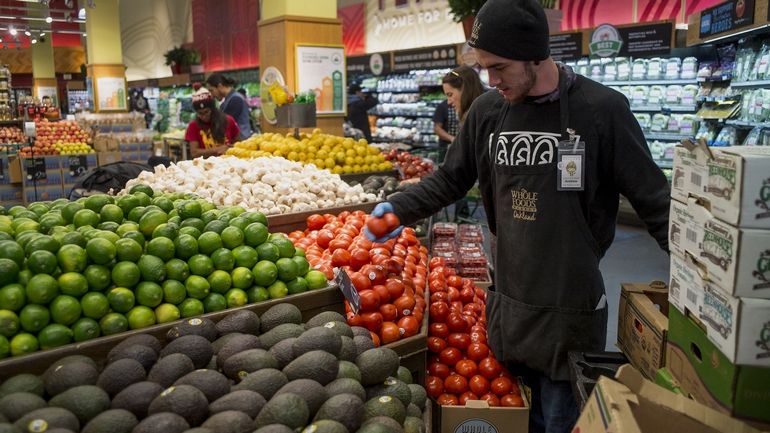 We've posted a number of articles regarding Whole Foods before their planned moved to Harlem and their city issues, now Crains NY reports that Whole Foods Market Inc. agreed to pay $500,000 to settle an investigation that it overcharged customers for prepackaged food in New York City, resolving a spat that had hurt efforts to shed its "Whole Paycheck" image.
The company said that there was no evidence of "systematic or intentional misconduct" but agreed to pay the fine to "put this issue behind us," according to a statement on its website.
In June, New York's Department of Consumer Affairs announced an investigation into overcharging at Whole Foods after finding "thousands" of potential violations in a survey of about 80 different types of prepackaged products such as vegetable platters and chicken tenders. DCA reviewed other grocery chains as well, determining that more than three-quarters of 120 supermarkets had overcharged customers.
At the time, Whole Foods said it had been working with the DCA on a settlement for several months but had abandoned talks after the agency made "grossly excessive monetary demands." The company also said it hadn't seen evidence of overcharging.
In a statement Monday, DCA said Whole Foods had agreed to conduct quarterly audits of at least 50 products from 10 departments at its New York stores to make sure prices were accurate. Employees also must individually weigh each package before fixing a price.
Whole Foods, however, said that DCA "misrepresented" the agreement and that protocols for ensuring accurate prices were already in place.
"These are pre-existing programs that go above and beyond the DCA's requirements," Whole Foods said in the statement. "While WFM refused to consider the DCA's initial demands of $1.5 million, we agreed to $500,000 in order to put this issue behind us so that we can continue to focus our attention on providing our New York City customers with the highest level of quality and service."
Related Articles
---