---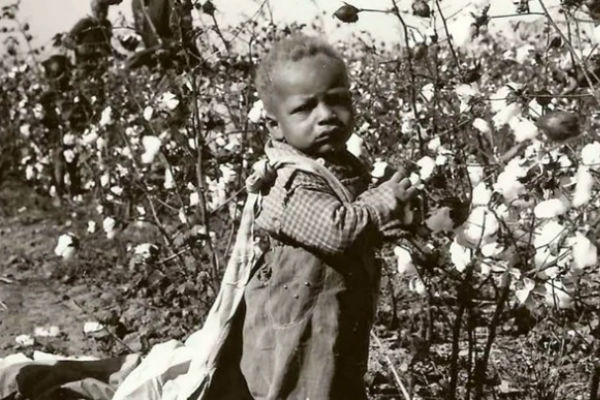 In partnership with Culture Project, Liberated People, and Off Center Productions, Jeffery Robinson, Deputy Legal Director and the Director of the American Civil Liberties Union (ACLU) Trone Center for Justice and Equality…
… will re-examine America's 400 year history of white supremacy in Who We Are: A Chronicle of Racism in America, a live, interactive performance at The Town Hall Theater in New York City on Tuesday, June 19th.
Directed by Gbenga Akinnagbe (The Wire, The Deuce) and featuring performances from Emmy, Golden Globe, and SAG award winning actress Alfre Woodard, Academy and Tony award nominated actress Amy Ryan (Central Intelligence, Gone Baby Gone), Emmy nominated actor Denis O'Hare (American Horror Story, True Blood), Jay O. Sanders (The Day After Tomorrow, Kiss The Girl), the Resistance Revival Chorus, and other special guests, Who We Are will re-examine the history of anti-Black racism in America. Based on Robinson's renowned lecture, Who We Are will lay bare centuries of stolen history and spotlight our shared responsibility to reckon with America's racial past to create a better present and future.
"We are at a tipping point in this country and the walls that we've built between each other based on race and on wealth are not high enough to keep the tide back," said Jeffery Robinson. "And if we don't deal with this, it will tear us apart."
Who We Are is timed to premiere on Juneteenth, the oldest known celebration commemorating the ending of slavery in the United States. The live performance of Who We Are will form the basis of a feature-length documentary. Robinson and organizers are also developing curricula that can be used in high school and college classrooms worldwide.
"The history Jeff shares is not easy but it is necessary," said Sarah Kunstler. "We knew, the moment we heard Jeff speak, that we had to help him bring his talk to a wider, national audience." Sarah and her sister Emily Kunstler, founders of Off Center Productions, are the daughters of William Kunstler, the late civil rights lawyer.
From the historical connection of slave patrols to local police departments, through the massacres of communities of freed slaves, to the fact that the essential elements of slavery continued long after the Civil War – Who We Are will challenge audiences to think about where we started as a country, where we are, and where we want to end up.
Additional information about Who We Are is available at https://thewhoweareproject.org/.
Tickets to the performance are available for sale via Ticketmaster.
Related Articles
---