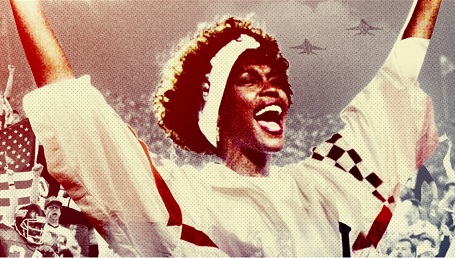 This is one of television's greatest moments when one of the top performers that Harlem loves Whitney Houston sang the National Anthem at the Superbowl. This was during the time period of the Persian Gulf War when she did like Harlem does and touched us deeply with her style, talent and emotions.
We wish celebrated opera diva Renee Fleming much luck as she sets to bring an expert touch to the National Anthem at Super Bowl XLVIII on Sunday.
Here's the video:
What do you think?
No related posts found...
---
---