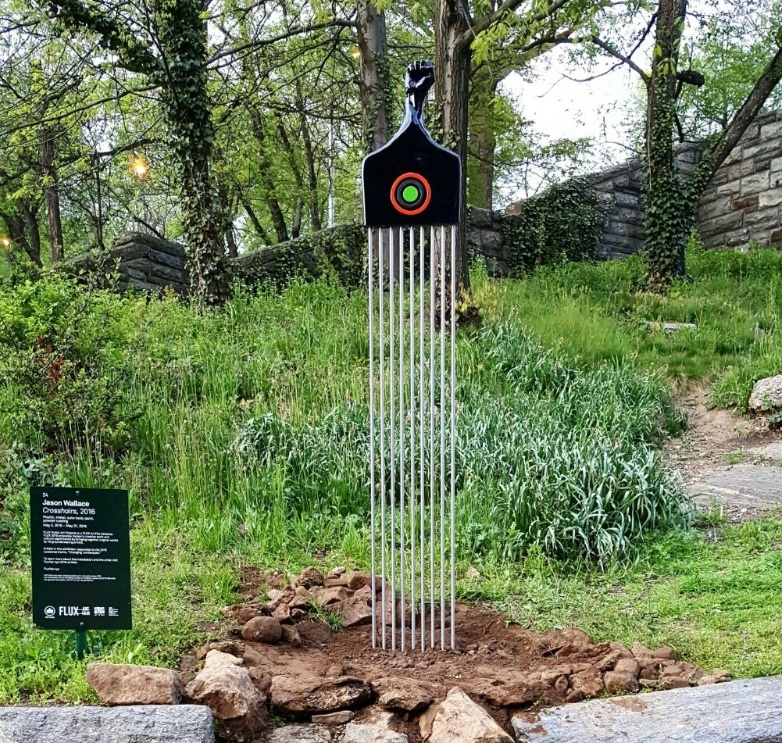 Moderator Gregory de la Haba, Publisher of WHITEHOT Magazine, talks with FLUX artists Tammy Nguyen, Bayeté Ross Smith, Stan Squirewell, and Jason Wallace  about the experience of making art for the people. The panel will discuss the creative challenges and rewards that arise when art enters the public realm.
BRUNCH includes an entrée, coffee and mimosa, panel discussion and an introductory tour of the FLUX Public Art Projects. Art work Crosshairs, Jason Wallace, FLUX Public Art Projects, Marcus Garvey Park.

$45 per person // BUY TICKETS HERE
(limited tickets available)
Corner Social, 321 Lenox Ave at 126th Street, New York, New York
---
Become a Harlem insider - Sign-Up for our Newsletter!
---
Related Articles
---
VIDEO
---
"Dr. Harry Delany is a renowned Harlem born and raised surgeon, the son of the great jurist and civil rights leader, Hubert Delany...." This monthly post is made in partnership with Harlem Cultural Archives.