---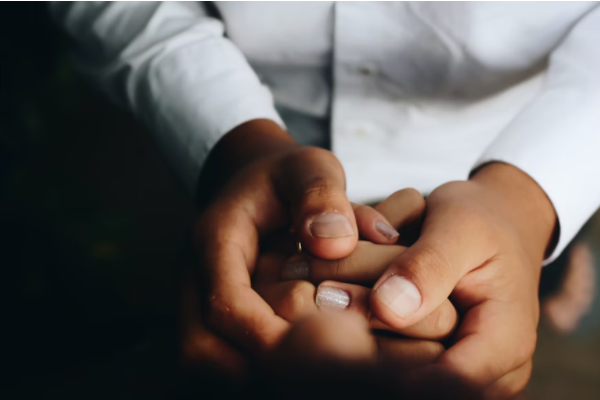 As Americans continue to rack up medical debt, the Biden administration is stepping up to help. On Monday, the White House announced new actions designed to protect consumers and help reduce the burden of medical debt.
In taking this initiative on, the White House said its pecking order starts with reining in medical providers and debt collectors who lean on "harmful practices" to get consumers to pay their medical bills. Officials also hope to better educate consumers so that they know their rights when it comes to medical debt.
Medical debt burdens consumers
Medical debt is the largest source of debt in collections, outpacing all the debts from auto loans, credit cards, and utilities combined. Unfortunately, you don't have to look far to find someone with medical debt. Even with Medicare, Medicaid, and employee health insurance plans, about a third of American adults carry some degree of medical debt, with millennials carrying the most. Reports show that Black and Hispanic households are more likely to hold medical debt compared to white households.
The snowball effect of medical debt is quickly showing up on the courthouse steps. A recent study shows that 97% of court actions were filed by just 10 of the 100 hospitals analyzed between 2018 and 2020, all asking for millions of dollars from patients.
"Getting sick or taking care of loved ones should not mean financial hardship for American families. That is why the Administration is taking new action to ease the burden of medical debt and protect consumers from predatory collection policies," Vice President Kamala Harris said in announcing the effort.
"These actions build upon the President's April 5th Executive Order on strengthening access to affordable, quality health care coverage, which directed federal agencies to take action to reduce the burden of medical debt."
Tackling bill collecting and coercive credit reporting
As far as holding providers and collectors accountable, the Department of Health and Human Services (HHS) is being asked to evaluate how providers' billing practices impact a person's access to health care and their ability to afford it.
The first step HHS will make is to request data from more than 2,000 providers on medical bill collection practices, lawsuits against patients, financial assistance, financial product offerings, and 3rd party contracting or debt buying practices.
Once that's done, the Department will report back on what it found out, what companies were in violation, and what its recommendations are.
The Department also has some leverage with its grantmaking and indicated that it might use that if necessary.
While HHS is doing that, the Consumer Financial Protection Bureau (CFPB) will investigate credit reporting companies and debt collectors that cross the line with patients' and families' rights.
Agency officials say they will hold violators accountable.
One thing the CFPB will target is aggressive credit reporting, and it will decide whether unpaid medical billing data should be included in credit reports.
To their credit, the three largest credit reporting agencies – Equifax, Experian, and Transunion – are already working on this issue.
They recently announced that they'll no longer list certain forms of medical debt on credit reports.
This change covers borrowers with debts that have already been paid, unpaid debts less than a year old, and both paid and unpaid debts worth under $500 reports Consumer Affairs.
---